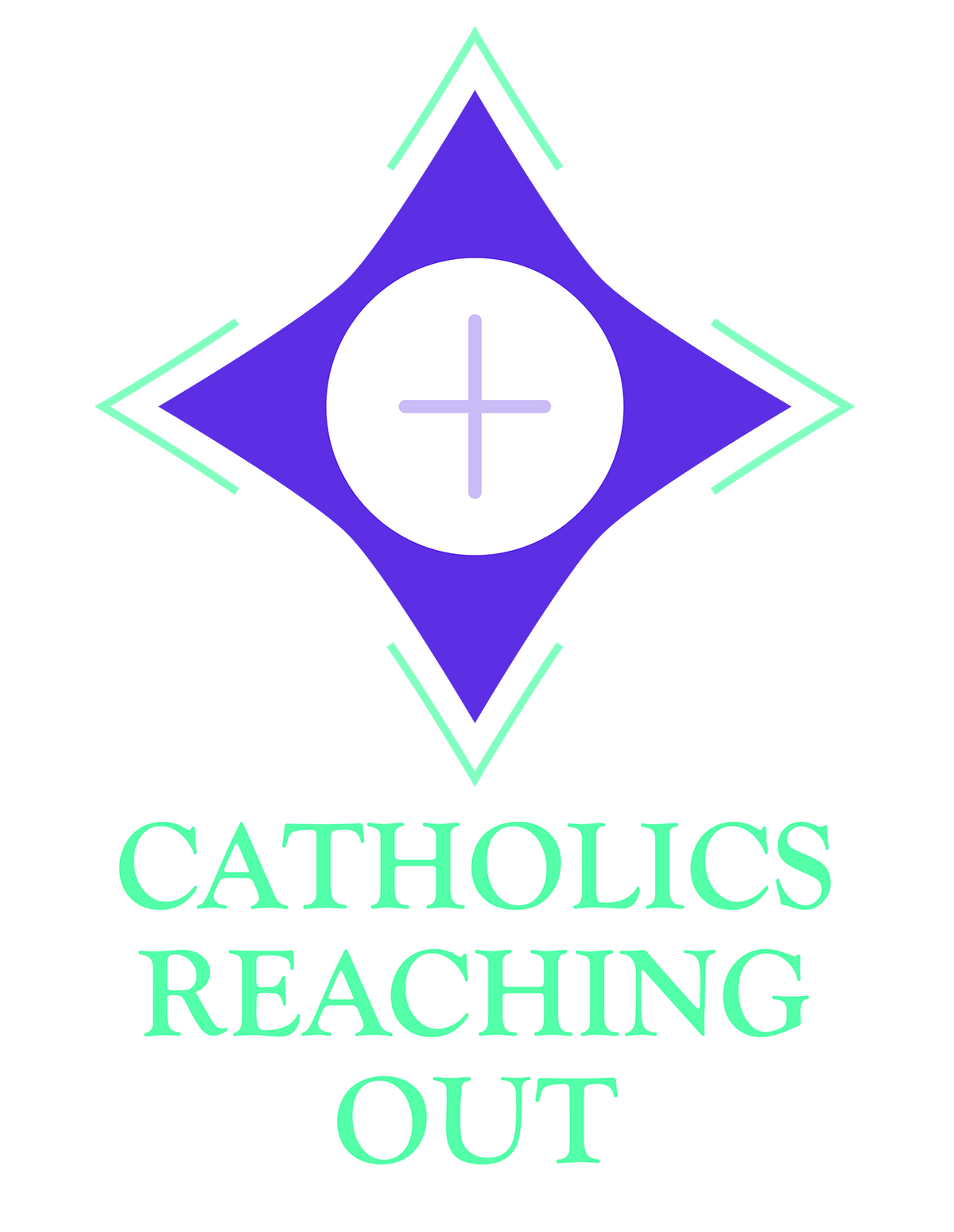 Catholics Reaching Out:
Inviting Inactive Catholics and Seekers to the Church
Pastors and parishes worry about Inactive Catholics. Catechists worry about less-than-active parents. RCIA teams worry about attracting catechumens and candidates.
How do parishes actually reach these people who are not at Mass on Sundays?
Catholics Reaching Out is an updated pastoral tool to help parishes do this special kind of inviting and evangelizing. The heart of the Catholics Reaching Out program is a DVD with four videos:
An extended video guide to accompany the Parish Manual. Parish staffs and pastoral councils can use these to probe their parish's ability to welcome, support growth in discipleship, foster an attitude of joy, stimulate prayer for inactive Catholics, and prepare to concretely reach out.
A video to help parishioners think about whom they could invite, pray for those people, and reach out to them. This video can be played on Sunday, alongside with encouragement and instructions from the pastor, to help parishioners visualize whom they might invite.
A video to share with Inactive Catholics as a part of the outreach to them.
A video to show potential Inquirers and Seekers as a part of the outreach to them.
Catholics Reaching Out allows parishes to choose whom their audience will be at any specific time. It provides resources for reaching out to Inactive Catholics as well as unchurched people. Two attractive brochures can be ordered and customized by the parish for the outreach.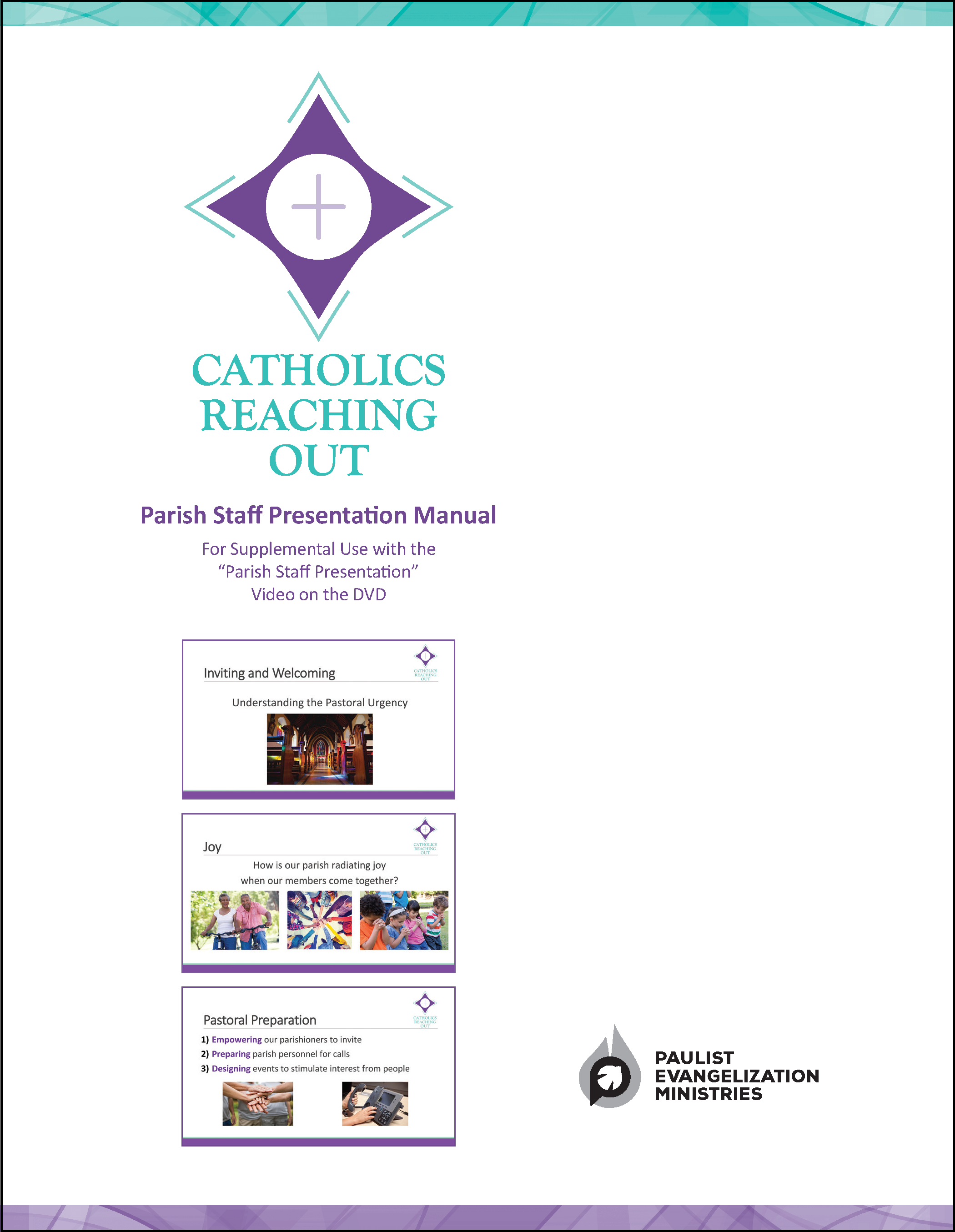 By ordering a Parish Kit, a parish receives:
DVD with 4 videos
5 copies of the Parish Manual (View a Sample)
2 packets of brochures, each with 100 brochures
This unique parish resource is available for $59.95, more than worth the price just for the conversation that will be sparked among parish leaders.
Visualizing the Resources
Help your parish staff and pastoral council think about those who are not coming on Sunday
An intense way to deal with the particular questions your parish faces in reaching others
A convenient way to review your parish's basic approach to mission and ministry
Get parish staff and pastoral council to review how they approach reaching out to others
Show potential Inquirers why they should think about the Catholic Church
Show Inactive Catholics reasons to become active again
Method for Pastors and Parish Leaders
Pastors meet with their pastoral staffs for a planning day (3-5 hours), using the Parish Manuals and the 50-minute DVD video. Planning helps a parish: 
– Review its basic approaches to welcoming and inviting
– Review the ministries it emphasizes
– Orient toward reaching beyond its regular Sunday attendance
– Design the particular approach of its outreach
The Parish uses the remaining resources for outreach:
– DVD video for Parishioners
– DVD video for Inactive Catholics
– DVD video for Seekers