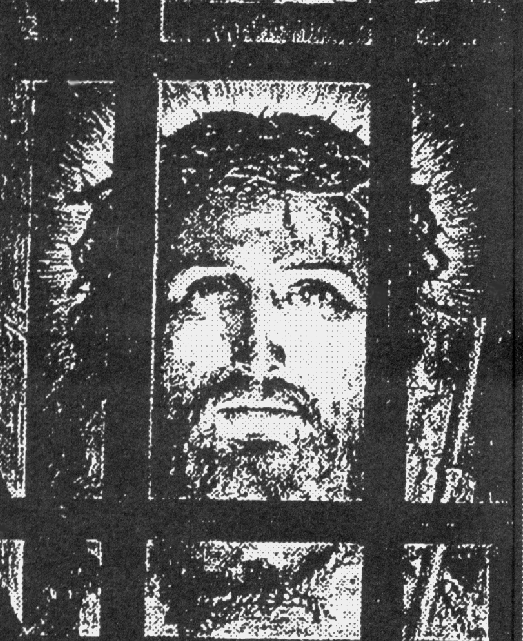 Paulist Prison Ministries needs your support so that we can reach more prisoners. We cannot do any of this without you. All our literature and services are provided free of charge to chaplains, volunteers, and prisoners. Your generosity makes this possible, and we are most grateful for all that you have done. The need continues—and grows. Click here to see a table showing the number of prisons in each state served by Prison Ministries, and the number of prisons we are unable to serve without additional funds.
All contributors receive a copy of Let's Talk! each quarter and a copy of the Annual Report. Donations may be made by credit card by following the links below, or by check sent to Paulist Prison Ministry, P.O. Box 29121, Washington, DC, 20017.  You can help prisoners in these ways:
1. One-Time Donation
All donations are appreciated. These donations enable us to provide quality Catholic reading material to prisons across the United States. We thank you for your generosity. If you would like to help us plan ahead on an annual basis, please see below on how you can become a sustaining partner. Click here to make your donation by designating Prison Ministry General Donation.
2. Adopt-A-Prison
Parishes, parish groups, organizations, and individuals can adopt a prison for $367 per year. This amount supports one prison for one year. You can select which prison you would like to support if it has not already been chosen by another person. Click here and designate Adopt-A-Prison.
3. Prison Ministry Pamphlet Series
These short pamphlets are intended to teach important truths about the Catholic faith and way of life. They are written in simple and clear language in both English and Spanish, bound together in the same pamphlet. Catholics and those interested in the Catholic faith can read these pamphlets individually or as part of small discussion groups in prisons and jails. You can help provide quality Catholic pamphlets to prisoners by supporting the Paulist Prison Ministries Pamphlet Series. Every $5.00 you donate provides a packet of 10 pamphlets, including printing, shipping and handling. View example pamphlets and donate here.
4. Contribute to Paulist Evangelization Ministries' Endowment
In 1991, Paulist Evangelization Ministries established an endowment in memory of our founder, Fr. Alvin Illig, CSP, to ensure the continuing support of the Paulist evangelizing mission. If you would like more information on how to make a gift to the endowment, please contact Paulist Evangelization Ministries President Rev. Frank DeSiano at 800-237-5515, or click here and designate PEM Endowment to make your donation now.