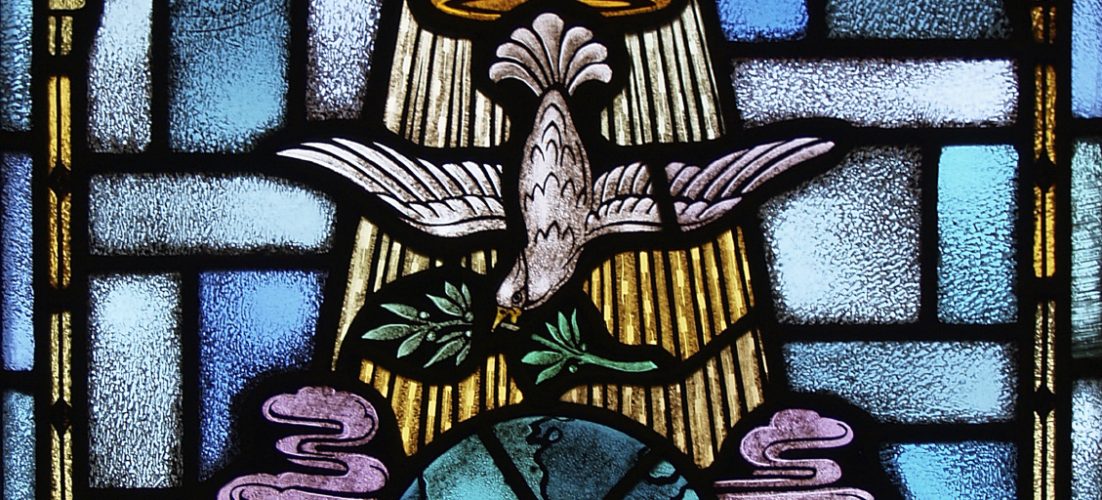 As someone who regularly buys four Lotto tickets a week, I can't figure out why I'm bothered by all these ads inviting us to put sports-betting apps on our phones. After all, a bet is a bet, right? But maybe it's about what level of risk we are willing to take. Some of us take lots of big risks throughout life; sometimes they pay off, sometimes they don't. Most of us take modest risks now and then; it's just a matter of ordinary living. A few of us, however, want everything nailed down. We aren't willing to take any chances; we want to be certain.
Perhaps that was the psychology of Thomas in the Gospel, doubting Thomas as we frequently call him. "I'm not going to believe unless I put my finger in the nail marks," he says to the other disciples. "I'm not taking any chances of looking like a fool."
Was that, then, the biggest risk he had to take, the risk of looking like a fool? Was that too big a bet to lose? Or maybe he was burned out—that he had risked so much following Jesus for the past three years and, having seen him murdered in humiliating shame and knowing he would not try to protect Jesus, he didn't have any more inside of him. From now on, he's thinking, I want it all in black and white.
The problem with this, however, is that life can not be lived in black and white, with no risks, with no going beyond ourselves. To take no risks is to reduce life to the bare minimum— to seek security but not much else, to accept the care of others but not risk giving care oneself. Birds must leave the nest; kids must leave the house. Life is an adventure waiting to be accepted and lived.
Well, we might think, Thomas' problem was that he wasn't there the first time Jesus came. The others had an advantage over Thomas. He was right to be cautious. All true . . . except that he's staring Jesus in the face right now. Except that Jesus says those most blessed are the ones who haven't seen but still believe. Thomas shows us the human truth that two people can see the same thing; one accepts and the other rejects. It's all about how our hearts dispose us.
The other apostles were willing to take a bet on Jesus because they had an Easter hope that Thomas did not yet have. They were willing to accept Christ because they were willing to continue their journey with him, a post-Easter journey of sharing faith with others. They were willing to take a risk because, having trusted Jesus all along, why should they not trust him now?
"Receive the Holy Spirit," the risen Jesus says to his disciples. Receive a Spirit who will guide you into the future. Receive divine Wisdom so you can be guided into a future filled with the light of Easter. Receive the risen power of Jesus in your hearts so you can continue his work of bringing the Kingdom into focus. Receive the Holy Spirit who sends you forth to be a disciple, shining Easter hope on the world around you. Receive the Spirit who is God's love empowering you to new life.
Thomas would receive the Spirit of Jesus, the Spirit of Easter, in abundance. He shows us that Easter can overcome even our own skepticism and reluctance. He shows us that playing it safe costs us an enormous amount in the end because we wind up with little besides our own worries. He shows us that you don't have to stick your finger in; you just have to open your heart.
Betting on the Risen Christ ends up being the most certain thing we can do in our lives.