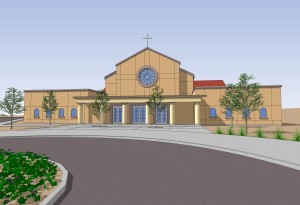 In addition to our various programs and ministries, Paulist Evangelization Ministries offers a number of free resources for parish use.
Small Groups – Tips for all stages of implementing a successful Small Group ministry.
Evangelization Teams – Learn more about establishing and sustaining Evangelization Teams in your parish.
Webinars – A complete archive of our webinars on topics ranging from Pastoral Planning to the Joy of the Gospel.
Becoming An Inviting Church –  This downloadable booklet offers insight on how parishes can become more welcoming to a variety of unique groups. Becoming an Inviting Church is free to download and read!
Young Adult Ministry – Paulist Father Bill Edens spent several years working with young adults in Portland, Oregon. Read about his experience in his series from the Evangelization Exchange.
Social Media –
In partnership with the Catholic Apostolate Center, our Marketing Director Emily Jackson, worked to create this Social Media Crash Course for parishes looking to start or improve their social media presence.
Learn more about becoming an effective digital disciple in this three-part series on Digital Discipleship written by Sr. Caroline Cerveny, Founder, and President of Digital Disciple Network.
Other Resources –
Pentecost Novena to the Holy Spirit – Download today to use in your home or parish and share with fellow parishioners, family, or friends!