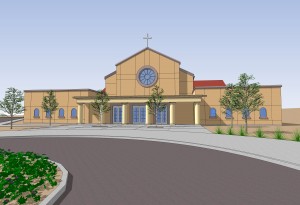 In addition to our various programs and ministries, Paulist Evangelization Ministries offers a number of free resources for parish use.
Small Groups – Tips for all stages of implementing a successful Small Group ministry.
Evangelization Teams – Learn more about establishing and sustaining Evangelization Teams in your parish.
Webinars – A complete archive of our webinars on topics ranging from Pastoral Planning to the Joy of the Gospel.
Becoming An Inviting Church –  This is a new downloadable booklet from Paulist Evangelization Ministries which offers insight on how parishes can become more welcoming to a variety of unique groups. Becoming an Inviting Church is free to download and read!
Social Media – In partnership with the Catholic Apostolate Center, our Marketing Director Emily Smith, worked to create this Social Media Crash Course for parishes looking to start or improve their social media presence.