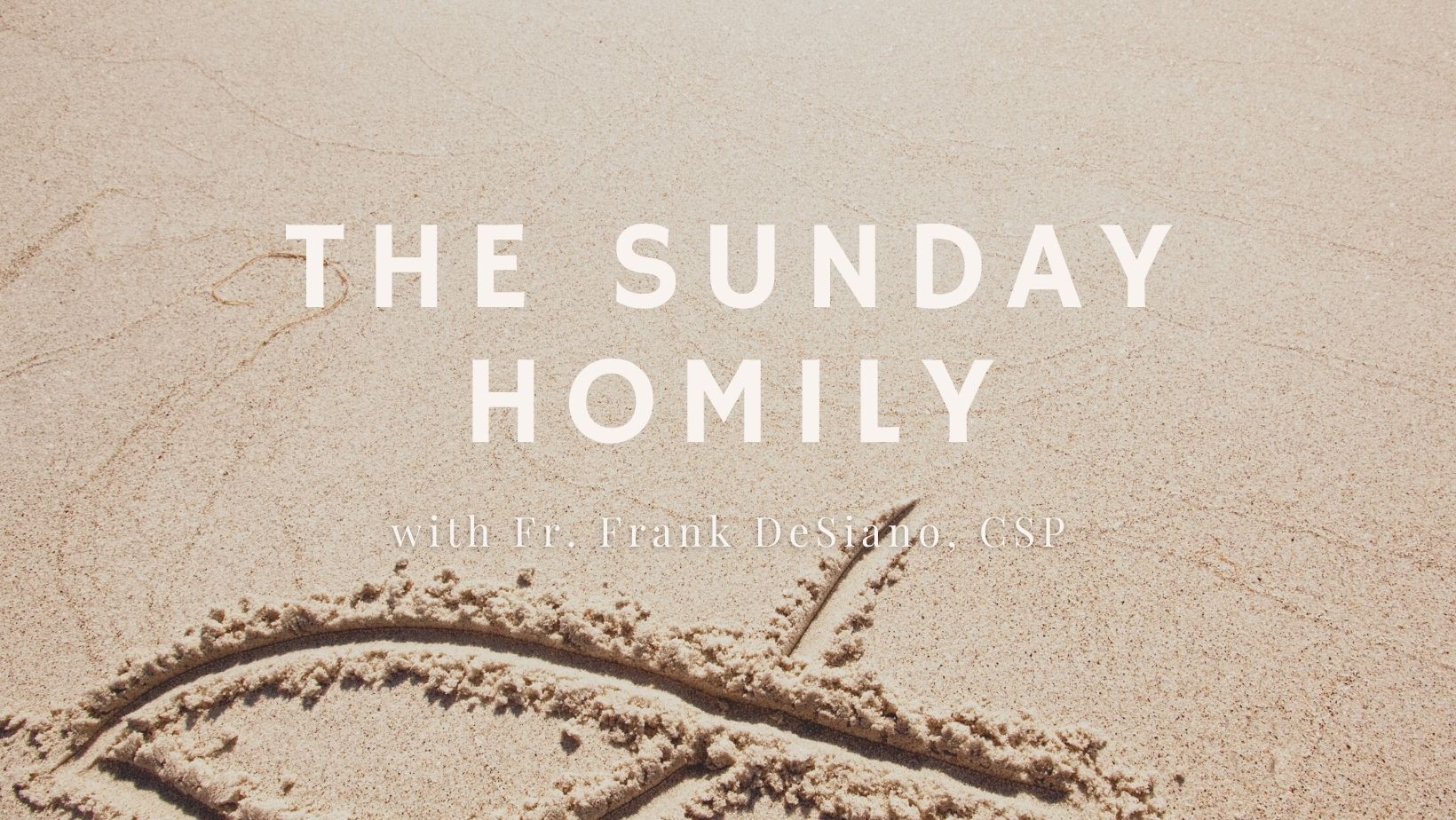 We all love a show. Whether it's a new series on Amazon Prime, or yet another cute story of someone proposing marriage in a strange setting. We can't wait for the block buster movie to come out, anticipating the millions they are going to make. We admire friends who get into acting and singing. "Wow, you're not afraid of an audience?" we ask.
Even in religion, we love a show. How many millions watched the pageantry and high liturgy of Queen Elizabeth's burial? We couldn't get enough of it. And when the Pope goes anywhere, we love the scene of the outdoor Mass will tens of thousands of people singing away. Our culture is always pointing out a new preaching star whose sermons dazzle the congregations. Why have a church when you can have a megachurch?
"If you have faith the size of a mustard seed," says Jesus, "then you can move mountains." Of course, our brains go to the idea of moving mountains more than the idea of the mustard seed. Yes, with our faith we should be able to accomplish anything, from building big cathedrals to making thousands of converts, from worrying our Catholic schools to opening them up and building Universities!
That's why Jesus' parable is so important, even as it is achingly difficult. He goes out of his way to paint the scene: the servants who sweated all day in the field and can't wait to get home and rest, the master who comes in an says "It's time for me to eat, cook me something," and the moral of the story which is so sobering. "After we have done all we've been asked to do, we should say that we are only useless servants who did only what we were supposed to do."
Now we might very well be discouraged by this idea. Who wants to be a useless servant, let alone being happy that he or she is considered useless? We all want a bit of our famous 15-minutes of fame. Why be an altar server if we can be a bishop? Yet Jesus is telling us, when we think about it, that the focus and love it takes to be a faithful servant is exactly the kind of force that eventually can move mountains and change the world.
Our first reading shows us a very frustrated prophet, Habakkuk, who is only asking for one thing: the grace to hold on to a vision and to wait patiently until things come about. He sees violence all around himself, and fears that his ministry may be a waste. No, says God: Hold on to the vision, stay faithful, keep at it, let the vision lead you forward. People who are rash and do not have the ability to patiently serve and wait do not have faith. Those who are right and just live by the simple vision of our lives.
This should console us at a time when faith seems diminished. We no longer have people flocking the Church as we did 50 years ago, whatever their motives were back then (and a lot of it was fear!). But we do have God's Word, God's working in our lives, and the vision that God gives us of his Son now risen from the dead. These can give us the strength not only to hold on but, in the process, to do God's work of building his Kingdom stone by stone. That's what God's servants do.
______________________________________
Reflection Question: What is the vision that keeps me going?
Enjoying the Sunday Homily? Click here to DONATE!


Facebook


Youtube


Instagram