Beyond the Pews: From Parishioners to Disciples
Here's a way to help everyday Catholics see how they are called to be disciples and missionaries.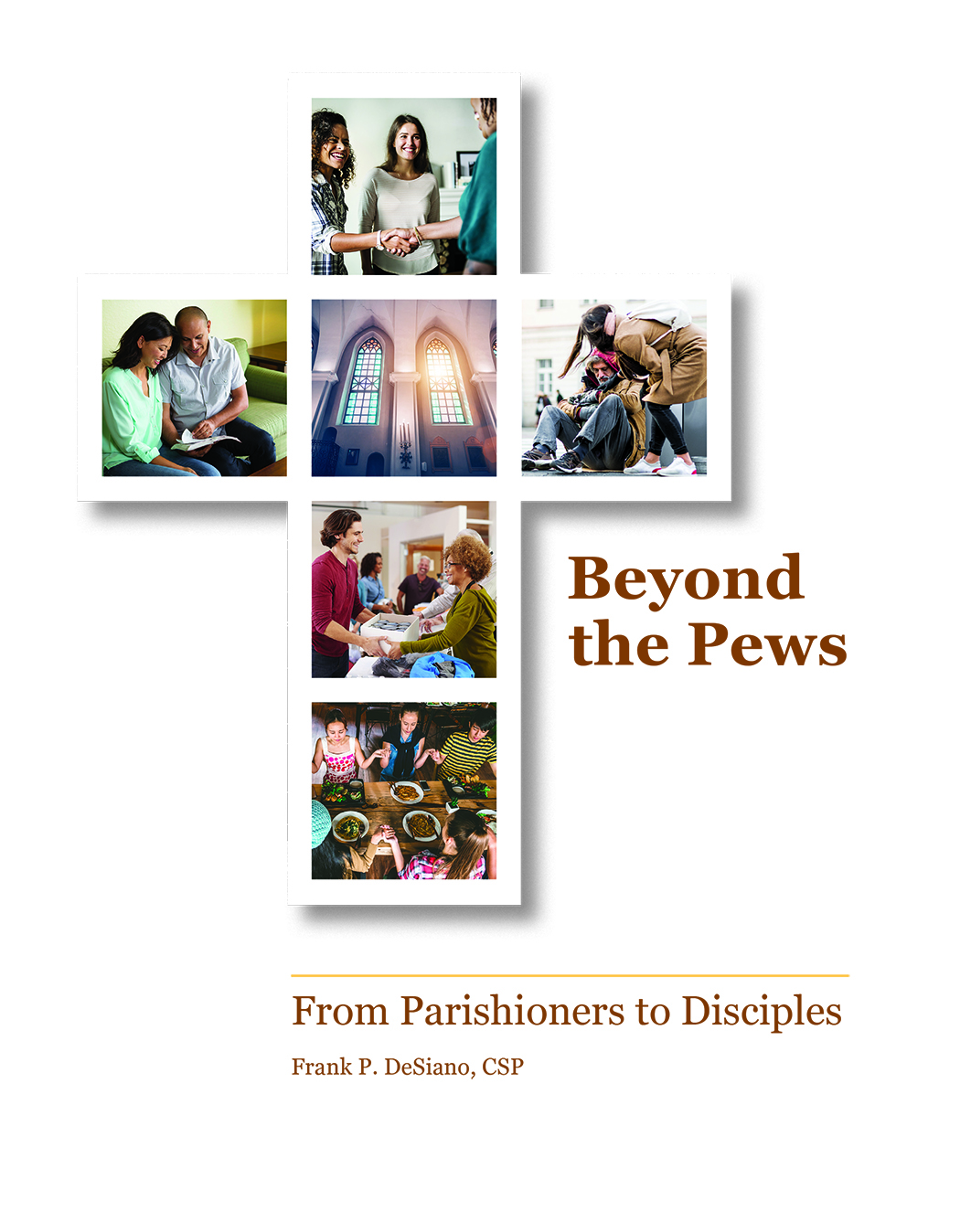 Ten short units bring parishioners through friendly exercises to build up their sense of faith, sharing, and situations in which to engage others. With Beyond the Pews, parishioners can begin to see the ways in which our typical experiences of parish life and worship call us to invite others to a deeper relationship with God and with the Church. Step-by-step, by presenting various pastoral situations and carefully selected Scripture readings, these units will help parishioners gain confidence in themselves as disciples and agents of evangelization.
Order Now – COST: $10.95 each; quantities discounted.
Key Points
Emphasizes the way parishes, through their ministry, lead people to discipleship
Ten sessions: four on parish formation and six on reaching beyond the parish
Pastoral situations encourage participants to think concretely about outreach in their parish
Scriptural selection and questions for discussion at the end of each section
Empower Parishioners to live and share their faith today
See what people are saying about Beyond the Pews:
"This book will make a difference in helping parishioners encounter people in various situations, whether young adults who are searching, Catholics who have been away from the Church, those who have no church home, those who belong to other faith traditions, and even fellow Catholics in the pews."
– Bryan Reising, Director of Evangelization and Catechesis, Diocese of Beaumont
"Beyond the Pews helps parishes and Church leaders put into practice the call of Pope Francis to form Catholic parishioners as missionary disciples in their daily lives. This is a helpful resource for parish leaders and small group communities who not only want to learn about the call to missionary discipleship but who also want to do something about it in their own community!"
– Jonathan Lewis, Assistant Secretary for Pastoral Ministry, Archdiocese of Washington