The primary beneficiaries of Seeking Christ will be seekers and inquirers who are looking to connect with the Catholic Church or considering whether they wish to join the parish community. Seeking Christ offers eight video reflections by Fr. Frank DeSiano, CSP. The videos cover these eight topics: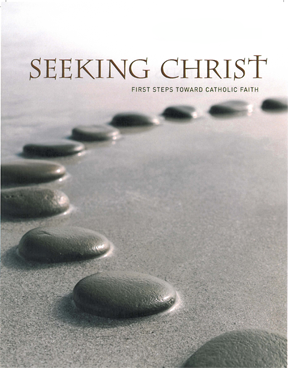 Seeking and Finding
Word and Truth
God and Faith
Jesus
The Holy Spirit
The Church
Freedom and Choosing
Conversion
Each video probes the selected topic at hand in a way that gives rise to reflection and discussion for those who view them. They are not heavily catechetical, as the aim is not so much to "teach," but rather respond to the human questions and longings that so many have in this day.
The secondary beneficiaries of Seeking Christ will be evangelization and initiation ministers who have been wanting to welcome seekers and newcomers all year round but do not have the appropriate resources to do so. Seeking Christ is a ready-to-use and uncomplicated resource that will help many to consider the richness of the Catholic tradition and the way that faith can respond to life's pressing questions.