Thank you for visiting our virtual booth during NALM 2021!
Paulist Evangelization Ministries will be hosting a live showcase Thursday, June 10th at 10:00 AM (Eastern). Lay Ministers play an essential role in parish outreach and growth. See what Paulist Evangelization Ministries can offer to parish leadership, particularly at this time when it is essential to reach out to both Catholics connected to a parish and to those who have grown more distant.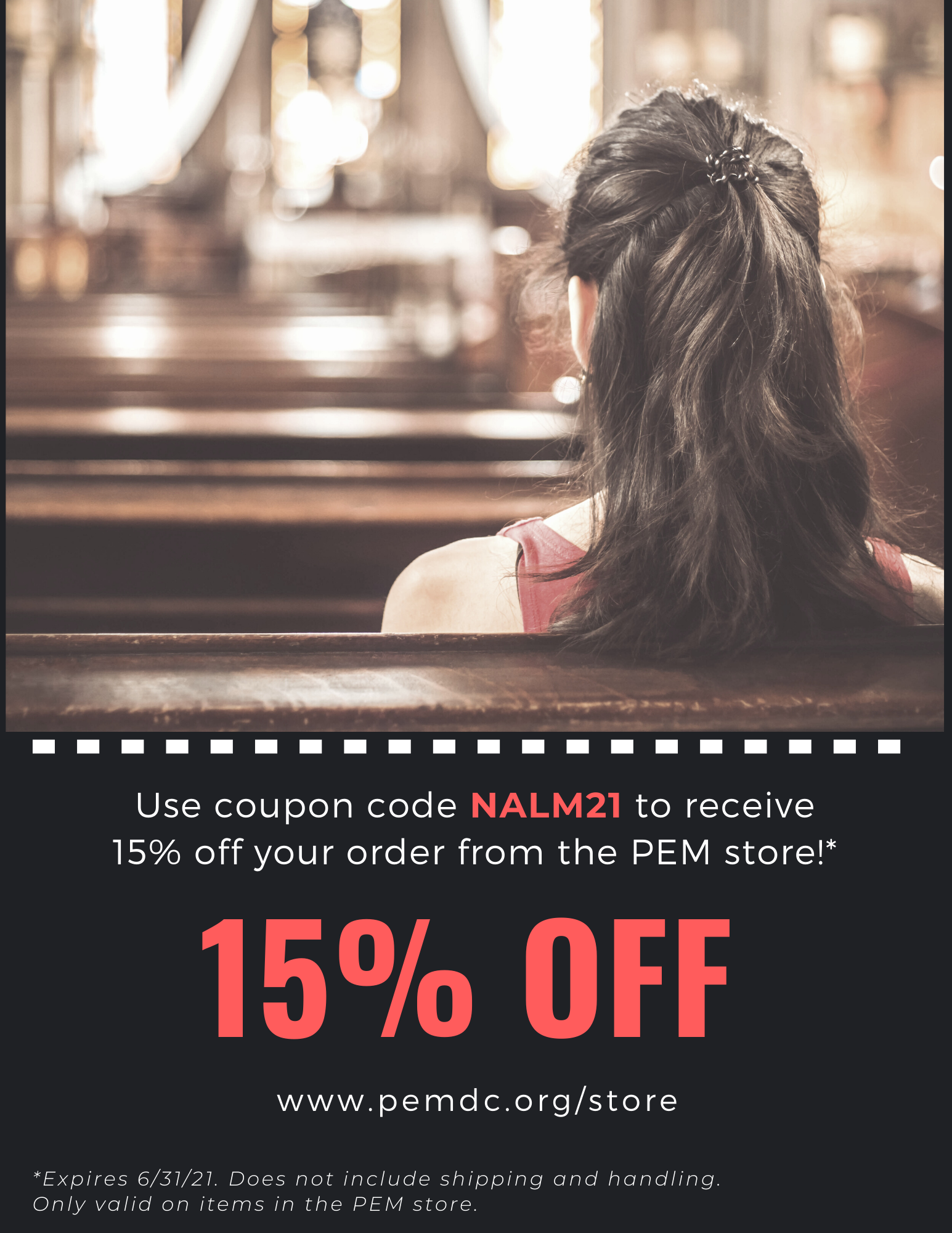 Living the Eucharist is a parish-based renewal experience to foster spiritual growth and discipleship through full, conscious, and active participation in the Eucharist.
The Journey enables parishioners and their friends to refresh and renew their intimate relationship with Jesus Christ.
Awakening Faith helps Catholics who are inactive, alienated or disconnected in some way to explore Catholic faith issues in a conversational setting.
Catholics Reaching Out is a resource that gives parishes and parishioners the tools to become more committed to inviting.
Neighbors Reaching Neighbors enables parishes to effectively reach out to the "unchurched" in their community.
Catholic Discipleship and Beyond the Pews together serve as a guide to understanding the fundamental dimensions of what it means to be a disciple in today's world and the ways in which our experiences of parish life and worship call us to invite others.
The Faith Series booklets are resources for small group faith-sharing which allow Catholics to explore their faith and grow spiritually.

Sent to Serve (Coming Soon!)How do we help Catholics connect with mission? This three-part series offers six sessions in each part, with a focus on themes many Catholics will be familiar with—biblical followers of Jesus, the Beatitudes, and the Sacraments. Through scripture, sharing, and reflection on powerful themes from preacher Rob Bell, small groups will grow in confidence and personal connections.
Catholic Discipleship Profile (Coming Soon!) is a resource that provides in-depth and personalized insights about your life in Christ.
Pathways (Coming Soon!)Don't we need to make the RCIA experience more interactive, more conversational, more involved? Pathways is a set of resources to supplement any adult formation theme with succinct content, discussion questions, and different experiences of prayer. This can lead our RCIA ministry closer to the ideals espoused in the Directory for Catechesis.

Stay Tuned!  It won't be long before this faith formation resource is available for your ministry!