Now more than ever, the healing power of the Church is needed!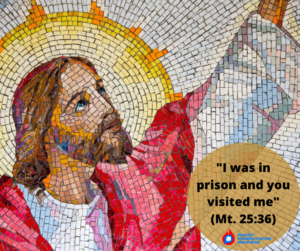 Friends, during this time of Covid-19, our nation's prisoners need to hear the message of the Gospel more than ever. Since the beginning of the pandemic, inmates all across the country have little, or no visitation from family or clergy. But we can turn this crisis into an opportunity. Here's how you can help:
For a small donation of $12.95 we will send an inmate these life-changing resources:
The encouraging book, "Tell The Prisoners I Pray For Them" by Pope Francis
A New American Bible
"Invitation: The Search for God, Self and Church" by Fr. Alfred McBride, O. Praem.
A beautiful Rosary and bookmark
We thank you for your generosity during this difficult time. Please pray for us as we continue to help our incarcerated brothers and sisters in Christ.
Peace,
Paulist Evangelization Ministries