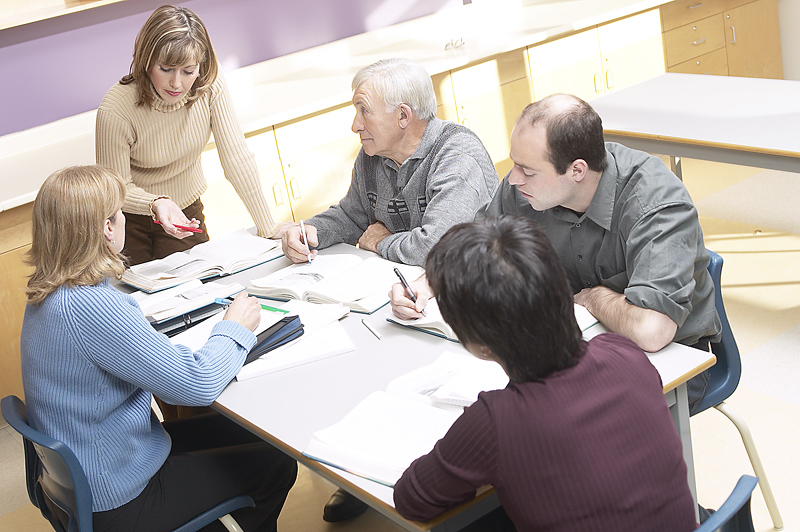 First some ground rules for running an effective Small Group:
Be clear about the purpose of the group.
Always have a welcome, introduction, and "ice breaker" technique for the beginning. This could be as simple as a short check-in process. Hospitality may be part of the welcome, depending on the group. Make sure everyone says something in this intro period.
Make sure the time commitment is clear. There's no need to be slavish about the time, but people need to know what commitment is expected of them.
Do not be afraid of quiet times if this means people are reflecting; be afraid of quiet times if this means people are afraid to speak, or the conversation is something no one wants to engage in.
Duration
Most groups are "seasonal"—meeting for a four or six week period a few times a year.
Some groups are year round, meeting monthly.
Some groups are year round, meeting weekly.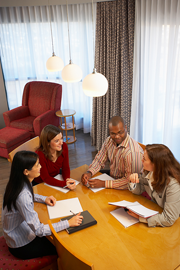 Settings
At the group leader's home.
At a host's home (different from the group leader).
On the church's premises.
At some other, public venue where groups can meet (e.g., coffee houses, desert shops, taverns).
Make sure all the settings are comfortable, accessible, and safe. If you are using private homes, make sure proper cautions are paid if children are present.
Parameters
Be clear about expectations of confidentiality.
If this is a study group, perhaps confidentiality is not key.
If this is a sharing group, then participants should feel safe in sharing.
If this is a group for re-engaging Catholics, then confidentiality expectations need to be clearly asserted near the start of each meeting.
If people violate the group process (e.g., arguing, yelling, acting inappropriately), the group leader should address this, preferably after the meeting.
Group Process
The purpose of the group is the group experience itself.
No need to make sure all questions are treated, so long as the group has a solid experience of sharing with each other.
Allow the prayer experiences to go where the Spirit leads; make sure everyone is comfortable about these directions.
Some prayer may lead to periods of quiet.
Some prayer may lead to sharing singing.
Some prayer may lead to "extraordinary" experiences.
Concluding Small Group Season
Have a way to thank the small group leaders.
Develop an evaluation form for the leaders to fill out, for the participants to fill out.
Have some kind of concluding celebration when the sessions are done if this is a seasonal effort.
Prepare for one season for the next season—i.e., information about start dates, encouragement to invite others to groups, finding more or new group leaders.