"The How": Our Inactive Sister and Brothers
By Fr. Frank DeSiano, CSP
Paulist Evangelization Ministries President
This unit explores how we might go about reaching our sisters and brothers who claim the title "Catholic" but don't seem to make it to Mass very often.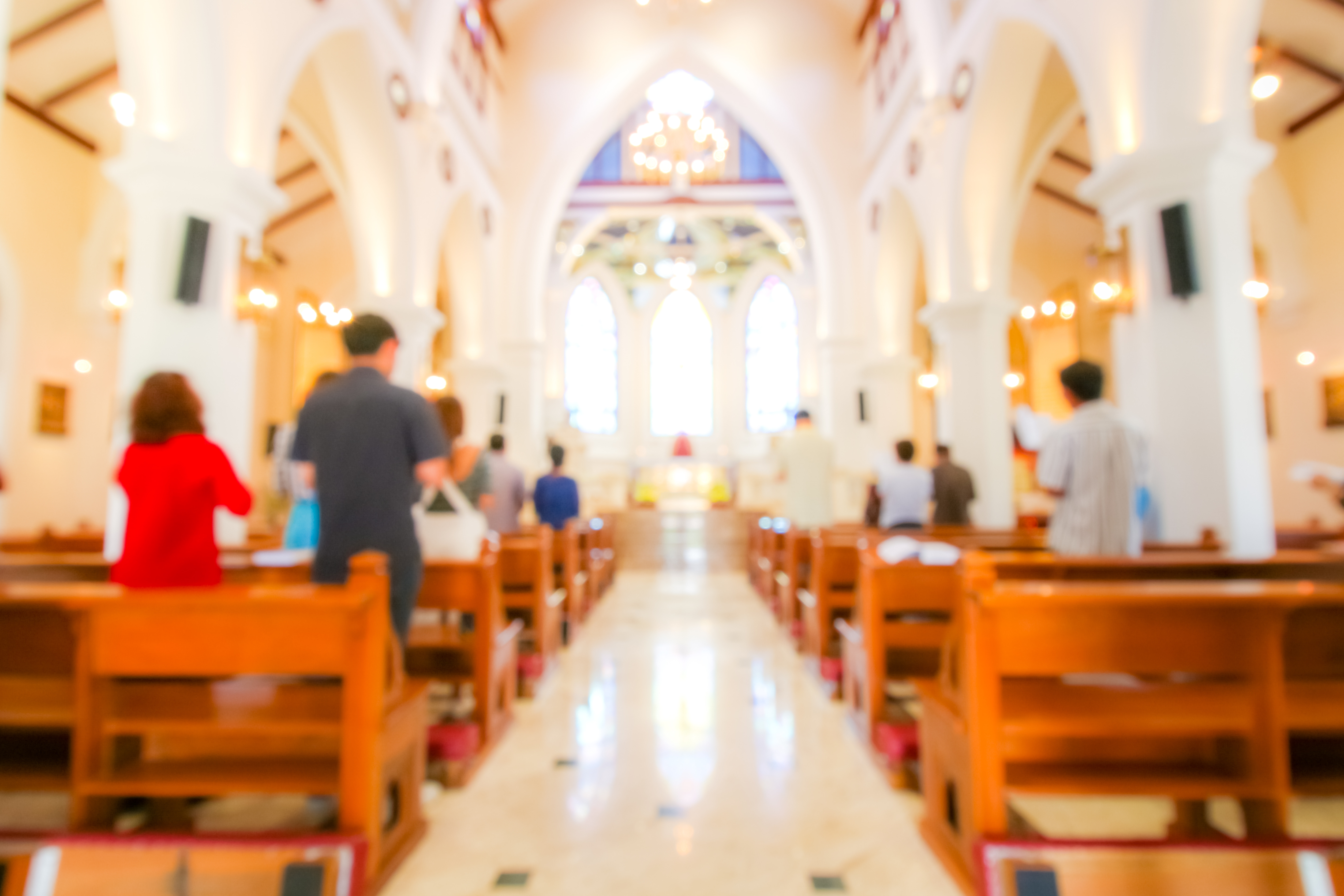 We have little need to review the statistics of how few people go to Mass on Sunday because every one of us has direct personal experience of Catholics who have stopped practicing their faith, or who practice it only a few times a year. These people are not strangers to us: they are our children and grandchildren, our siblings, and even our parents. We meet them at work, in the store, at local events. We have neighbors who identify themselves as "Catholic" and we say, "Oh, I didn't know that." We didn't know it because they never gave us any reason to think of themselves as Catholic!
Who are these "inactive Catholics"? This term can actually apply to a wide range of people.
Many Catholics have erratic patterns of going to Mass, even though they attend about once a month or even a bit more. These people obviously are believers. Travel and other events get in the way of attending worship. Worship is important, but not quite a priority.
Many Catholics maintain a strong identity as Catholic even if they are not very active in practicing their faith. When they go to the hospital, they will put "Catholic" down on their preference form. But they attend only several times a year, or less.
Many Catholics maintain a much looser identity with Catholicism but still may attend Mass now and then.
Thirty percent of people were raised Catholic, but now no longer think of themselves as Catholic.
A very small percentage claim they no longer believe or believe in God.
These patterns of involvement in church stretch among most religious groups, excepting Mormons and some Evangelicals. (An interesting statistic: Ninety percent of people in Greece consider themselves Greek Orthodox, but only ten percent attend worship weekly.) We are looking at a quite broad range of behavior that crosses various faiths. So what are we supposed to do?
Attitudes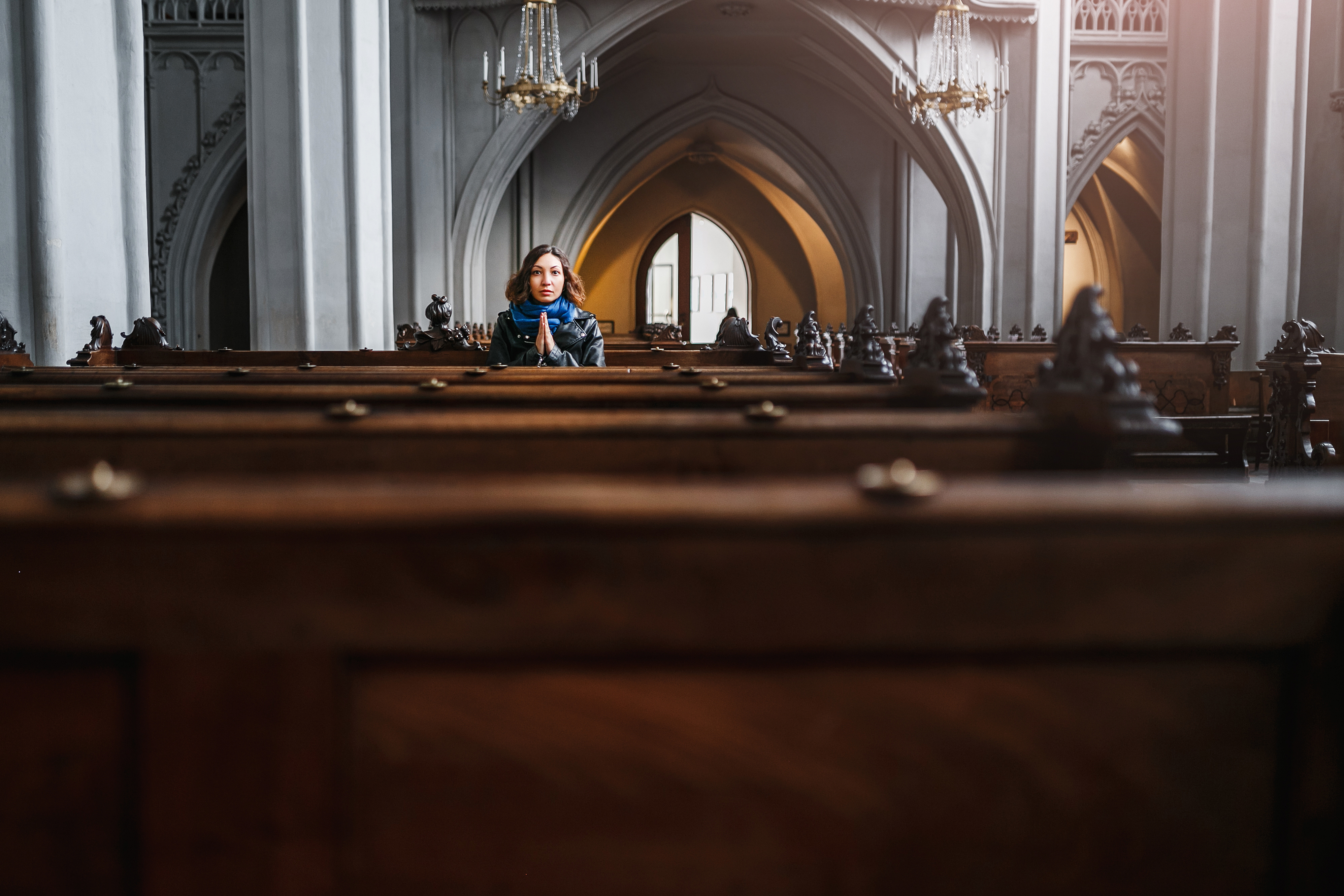 We can adopt any variety of attitudes, some of which would not be helpful. We can think of these people as somehow alien from the Church, almost like heretics or apostates. We can adopt attitudes of judgment and criticism. We can treat such Catholics as if they no longer had any faith or any relationship with God. But this would be a very poor attitude to have for two reasons: (1) many still have some connection to the faith by virtue of their baptism, some religious training, and even occasional involvement; and (2) writing people off hardly gives us the basis for reaching out to them. Rather, it can bolster our own false sense of worthiness at the expense of the sheep who wander off, the very ones Jesus tells us to reach out to.
Another kind of attitude assumes the potential of a connection between ourselves those who are not so active, or even totally inactive. This forms a basis of common communication—that we each have a common Catholic identity. For active Catholics, this identity shows itself in regular participation in the Eucharist and, probably as a result, stronger identity with a parish. For inactive Catholics, this identity is more residual—something to fall back up on at one or another point in life. Many inactive Catholics, in fact, can be quite prayerful in their personal lives and also involved in different ways in faith. As "The Joy of the Gospel" puts it:
In first place, we can mention the area of ordinary pastoral ministry, which is "animated by the fire of the Spirit, so as to inflame the hearts of the faithful who regularly take part in community worship and gather on the Lord's day to be nourished by his word and by the bread of eternal life". In this category we can also include those members of faithful who preserve a deep and sincere faith, expressing it in different ways, but seldom taking part in worship. Ordinary pastoral ministry seeks to help believers to grow spiritually so that they can respond to God's love ever more fully in their lives (# 14).
In other words, some people who do not go regularly to Mass are still considered believers because they "preserve a deep and sincere faith." This hardly means they should not be worshipping at the Eucharist; rather, it means we have a clearer basis on which to invite them to more frequent participation.
Distinguished from inactive Catholics who are believers, "The Joy of the Gospel" presents another kind of inactive, or alienated, Catholic, which it describes this way: "A second area is that of 'the baptized whose lives do not reflect the demands of Baptism', who lack a meaningful relationship to the Church and no longer experience the consolation born of faith. The Church, in her maternal concern, tries to help them experience a conversion which will restore the joy of faith to their hearts and inspire a commitment to the Gospel (# 14)."
This kind of inactive Catholics can help us reflect on the type of outreach we can employ. On the one hand, people who see themselves lacking "a meaningful relationship" to the Church and Christ's consolation will need a greater degree of dialogue and sharing. Questions about life's meaning, one's dreams, the basis on which we form values in life, can help these people open up to the enormous gifts that the practice of faith might bring to them. Here, again, the framework of dialogue gives guidance to our behavior, along with a commitment to accompany people in their searching. "Let's meet again. I enjoy talking with you. Thanks for your time."
For those who really have faith but are not exercising the joy of practicing their faith, dialogue and accompaniment are also necessary, but in a different way. These Catholics can more readily hear an invitation to respond to a ministry to help them become more active in their faith. Parishes can develop a variety of approaches. Some, for example, simply have evenings in which people can ask questions and talk. Others engage a more formal kind of process such as Landings, Awakening Faith, or Catholics Coming Home. The key, in all of this, is to create the kind of secure, open, and sharing environment in which people can re-experience their Catholic faith through renewed relationships with others.
Who might we think of approaching?
The broader parish database which lists many Catholics whom the parish does not regularly see.
Parents of young children, whether in a parochial school or in the religious education program, who tend to be somewhat marginal to the practice of faith, even though they want their children to receive the sacraments and some Catholic education.
Young Adults who have grown up with many different attitudes of belonging and identity.
Accompany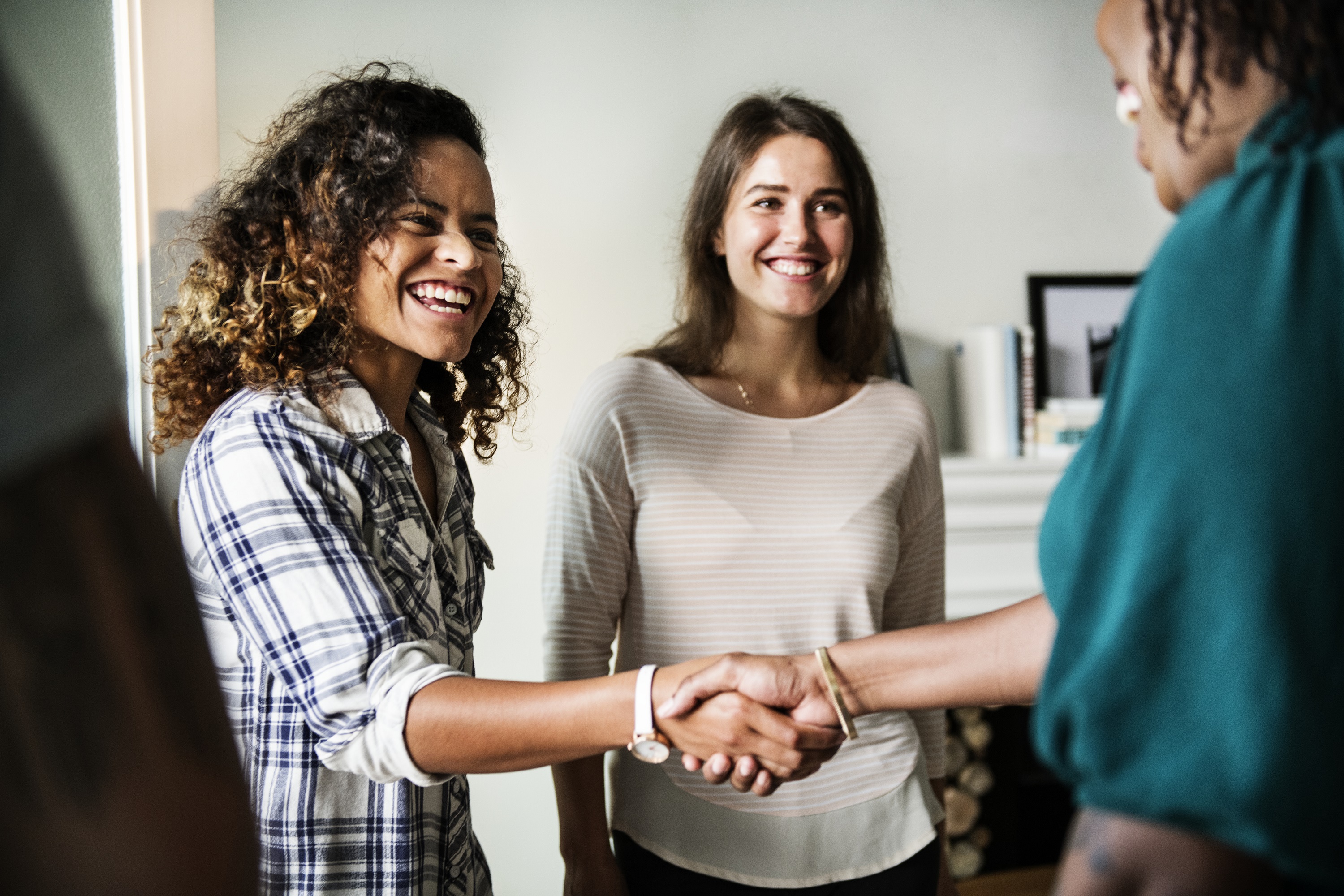 A basic stance of ministry which "The Joy of the Gospel" offers us is called "accompaniment." This means, first of all, recognizing we are all on a journey and connected to each other. Some of us may find the journey clearer, while others find the journey's path fuzzier. None of us have completed the journey, however, and each of us is, to one degree or another, short of the goal of being full disciples of Christ. So we help each other along the way, mostly by extending a hand . . . and keeping it extended. Pope Francis continues in "The Joy of the Gospel":
One who accompanies others has to realize that each person's situation before God and their life in grace are mysteries which no one can fully know from without. The Gospel tells us to correct others and to help them to grow on the basis of a recognition of the objective evil of their actions (cf. Mt 18:15), but without making judgments about their responsibility and culpability (cf. Mt 7:1; Lk 6:37). Someone good at such accompaniment does not give in to frustrations or fears. He or she invites others to let themselves be healed, to take up their mat, embrace the cross, leave all behind and go forth ever anew to proclaim the Gospel. (# 172)
Good processes of reaching inactive Catholics have a strong dose of accompanying others. In effect, even approaches like "Theology on Tap," by which the parish offers a setting of relaxation and open conversation for young adults with questions or issues, is a particular form of accompaniment.
All these approaches need three elements: 1) a clear voice of invitation in which people are consistently invited to reconnect with their faith community; 2) a process of sharing in which people build new bonds of connection with the Church through connections with more active parishioners; and 3) a period of follow-up in which people can celebrate the Sacrament of Reconciliation, continue exploring faith, and more actively serve others in the name of Christ. Parishes and individual Catholics can provide this kind of outreach in their neighborhoods and circles of friendship.
The only word of caution is this: often we are not the best disciples to reach out to our own family members because so many family dynamics may complicate the invitation and sharing. In this case, we need to develop in our parish ministries that has a chance to reach our family members, such as a Young Adults group to reach out to my daughter or son, or a parents' group to reach out to my friend, or a seniors' group to reach out to my father or mother. Each of us can work with our parishes to make sure they are "inactive Catholic-friendly" with warm greetings, frequent invitation, gracious hospitality, and regular outreaches to those less active in the faith.
Each one of us can reach out. Each one of us can be the point of connection between the community of Jesus and a searching heart. Each one of us can be patient with others, listen to them, and gently suggest alternative ways of thinking and practicing.