Summer 2019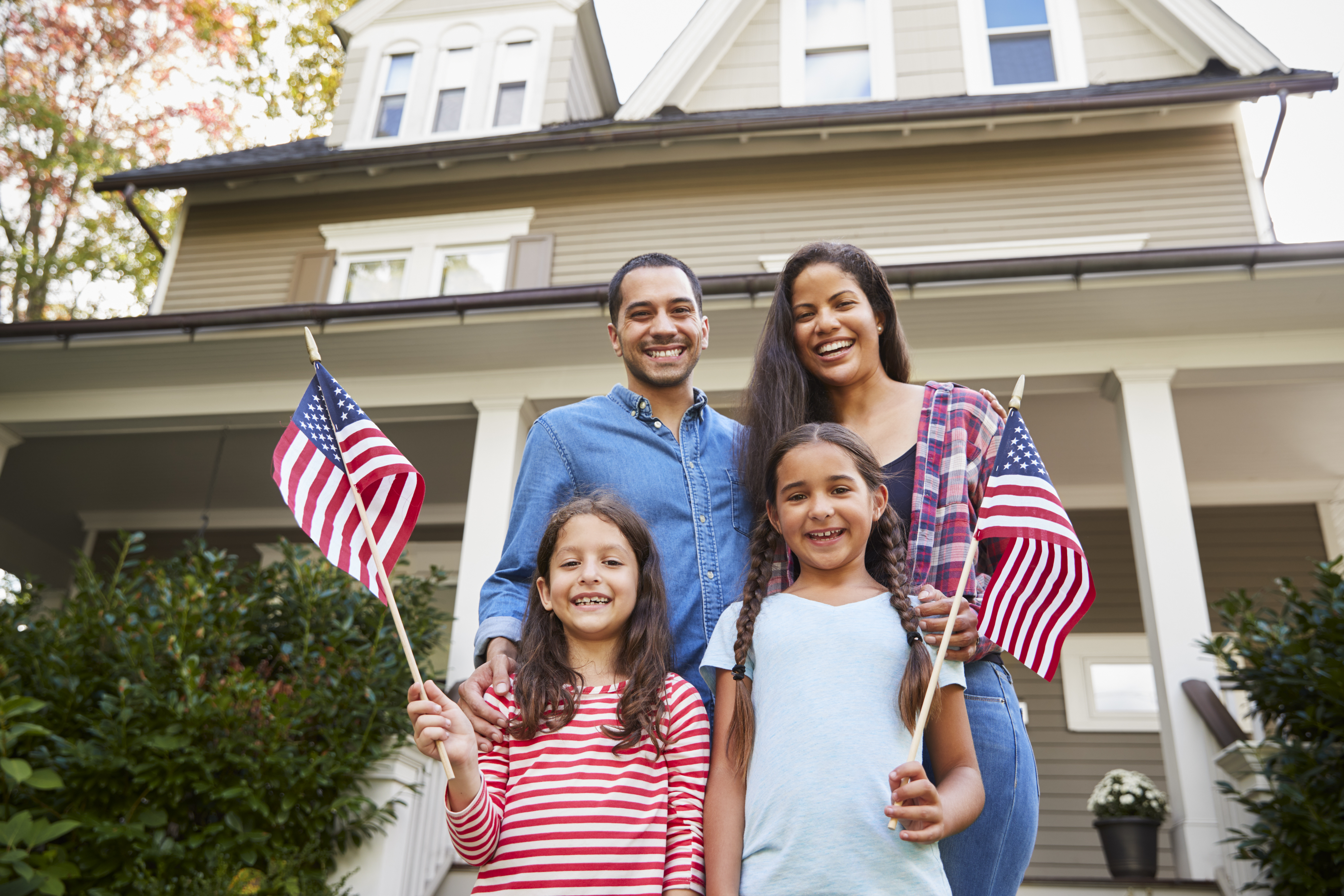 Greetings,
Here's our summer edition of Evangelization Exchange…seems like time has just flown by!
In this exchange you'll find two things from me: further exploration of missionary discipleship as this relates to "inactive Catholics", and two short videos that, together, hopefully give us some perspective on this never-ending immigration issue in the United States.
We have to links to stories about priesthood. One is from Kevin Cummings, whose son, Evan, was ordained a Paulist Priest on May 18, 2019. The other is a heart-warming story of twin brothers who were ordained to service of the Church. Every ordination should help us recall our common discipleship and share in Christ's eternal priesthood.
On the pastoral side, we are happy to link to a story from the Catholic Extension Society showing how a parish grew dramatically. No, it wasn't magic. It was an
application of the tried-and-true methods of inviting, engaging, and welcoming people. This story might help us think more broadly about parish priorities. Another link informs us of how some nuns roomed with some young people, sharing and broadening vision all the way around.
Please check out The Journey/El Camino. Parishes have been having great success in helping Catholics renew their sense of "personal encounter" with Jesus and growing as disciples. Finally, we have classic books at good discounts to amplify your summer reading.
Blessings and peace,
Frank DeSiano, CSP
President
---
"The How": Our Inactive Sister and Brothers
By Fr. Frank DeSiano, CSP
President, Paulist Evangelization Ministries
This unit explores how we might go about reaching our sisters and brothers who claim the title "Catholic" but don't seem to make it to Mass very often.
We have little need to review the statistics of how few people go to Mass on Sunday because every one of us has direct personal experience of Catholics who have stopped practicing their faith, or who practice it only a few times a year. These people are not strangers to us: they are our children and grandchildren, our siblings, and even our parents. We meet them at work, in the store, at local events. We have neighbors who identify themselves as "Catholic" and we say, "Oh, I didn't know that." We didn't know it because they never gave us any reason to think of themselves as Catholic!
Who are these "inactive Catholics"? This term can actually apply to a wide range of people.
Many Catholics have erratic patterns of going to Mass, even though they attend about once a month or even a bit more. These people obviously are believers. Travel and other events get in the way of attending worship. Worship is important, but not quite a priority.
Many Catholics maintain a strong identity as Catholic even if they are not very active in practicing their faith. When they go to the hospital, they will put "Catholic" down on their preference form. But they attend only several times a year, or less.
Many Catholics maintain a much looser identity with Catholicism, but still may attend Mass now and then.
Thirty percent of people were raised Catholic, but now no longer think of themselves as Catholic.
A very small percentage claim they no longer believe or believe in God.
These patterns of involvement in church stretch among most religious groups, excepting Mormons and some Evangelicals. (An interesting statistic: Ninety percent of people in Greece consider themselves Greek Orthodox, but only ten percent attend worship weekly.) We are looking at a quite broad range of behavior that crosses various faiths. So what are we supposed to do?
---
Churches in America are shrinking. Meet the mission parish in Tennessee that is defying the trend.
© Copyright 2019 Catholic Extension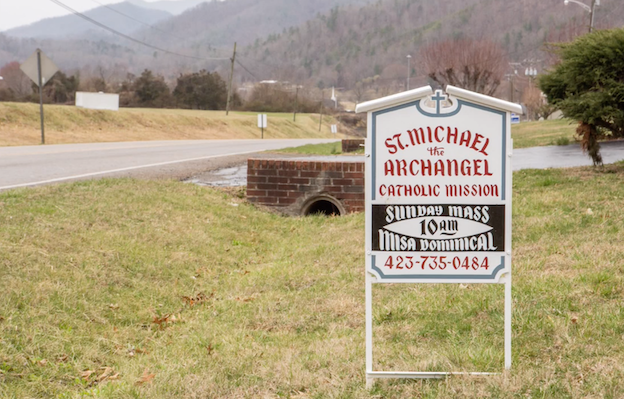 According to a recent Gallup Poll, church attendance in the United States is at an all-time low. But in eastern Tennessee, the Catholic population is growing.
When Father Tom Charters arrived eight years ago, no Catholic church existed in the county. The local newspaper ran an announcement for the first call-out meeting for Catholics in the area and started to reach out to people around town.
The first meeting was a BYOC – Bring Your Own Chair. 42 people showed up.
Since 2011, Father Tom and four other Glenmary Home Missioners have grown the Catholic population in the town of Erwin from a few dozen people to a few hundred.
So how did they do it?
In the beginning, the small but dedicated group had many questions for their new priest: What would the parish name be? Where will we meet?
Father Tom had a simple answer: Start with the mission first.
Whether the group was meeting in the basement of a home or the local Elks Club, he told them that the most important element of their worship space was simple but unexpected: the exit sign.
"Unless you take what you've heard by the Word of God, unless you take Jesus who you've received in the Eucharist and go forth and carry it to others, it's not worth it," he said.
Continue Reading at Catholic Extension
---
These Millennials Got New Roommates. They're Nuns.
By Nellie Bowles,
© 2019 The New York Times Company
BURLINGAME, Calif. — Sarah Jane Bradley was an unmarried, "spiritual but not religious" professional in her early 30s, with a rowdy group of friends and a start-up when she moved out of her communal house and into a convent.
A bunch of friends went with her.
They called the project Nuns and Nones, and they were the "nones" — progressive millennials, none of whom were practicing Catholics. Intended to be a pilot project, the unusual roommate situation with the Sisters of Mercy would last for six months.
The idea was spearheaded by Adam Horowitz, a 32-year-old Jewish man, and the pilot program was guided by Judy Carle, a 79-year-old Catholic Sister of Mercy in the Bay Area. Mr. Horowitz and his friends heard the call after a road trip to visit intentional communities. They were brainstorming ways they could live radical activist lives, lives of total devotion to their causes. They were trying to figure out who was already doing this, and when Mr. Horowitz talked to a minister, it came to him. The answer was nuns.<
Continue Reading at The New York Times
---
Reflection on Immigration
With so much discussion on immigration, Paulist Evangelization Ministries President, Fr. Frank DeSiano, CSP, offers a two-part reflection on this issue from the perspective of Gospel values.
---
Take The Journey in your Parish!
The Journey/El Camino can help your parishioners renew their personal encounter with Jesus and grow as missionary disciples.
Help your parishioners and their friends renew their personal experience of Jesus and share their faith more openly. The Journey/El Camino uses sharing, prayer, and video to bring parishioners to a new awareness of their faith. Available in English or Spanish, The Journey/El Camino offers Catholics a comprehensive way to encounter the richness of Christ and his Church.
Click here to see the trailer, introduction, and group leader orientation