Digital Discipleship: Twitter, Instagram, and … (Part III)
by Sr. Caroline Cerveny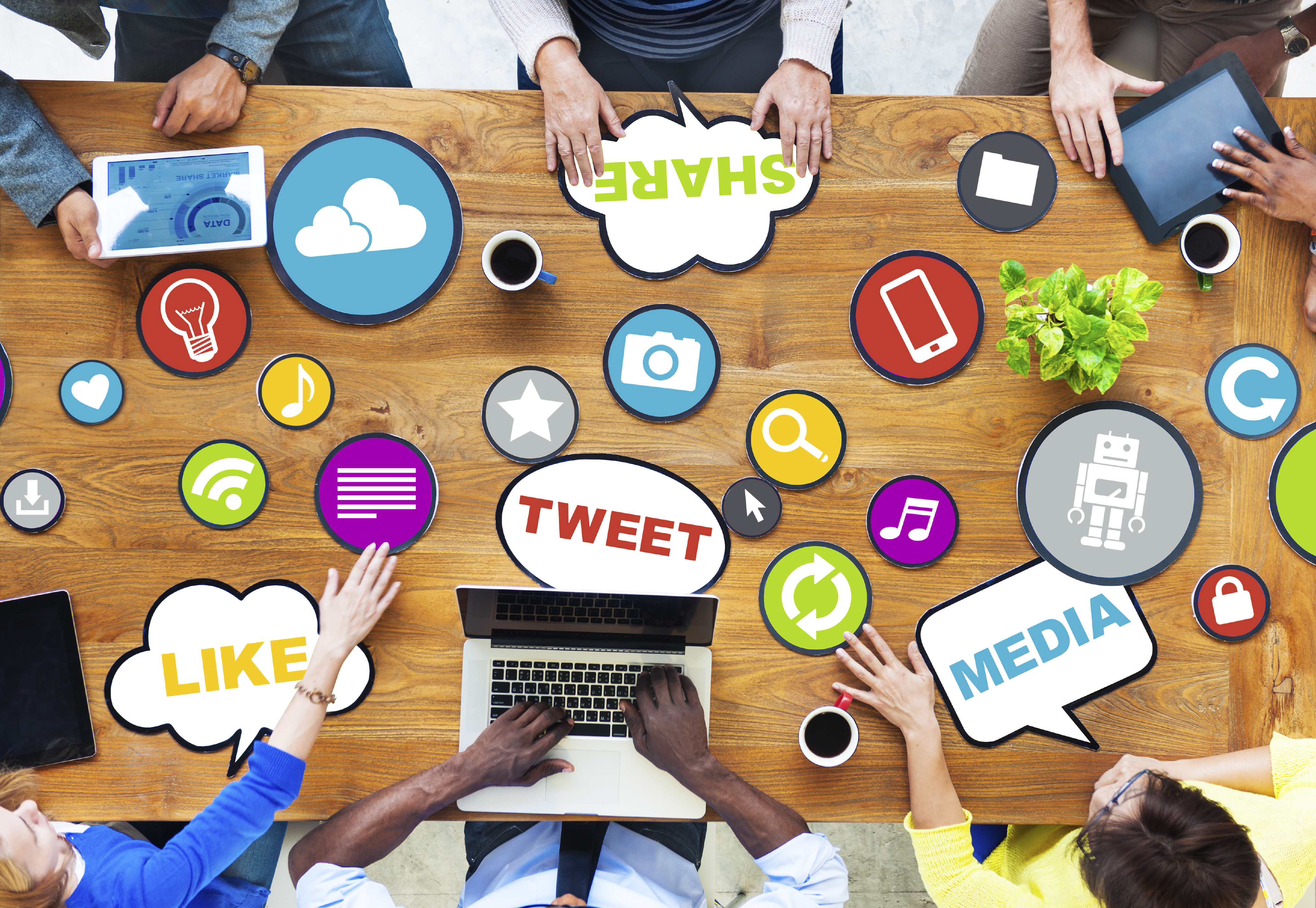 We live in the midst of an evolving Digital Culture with its own language and skills. It's almost like going to a foreign land where we may often feel like a "stranger." So, when others begin to say that they are using Twitter, Instagram, Snap Chat, Pinterest, LinkedIn, YouTube, and Canva we look back at them with a blank look. Often we do not know what these tools are nor do we know how to use them.
Today, learning how to use any of these tools has become very simple. Your 18-year-old (or younger) grandchild, nephew, niece or neighbor use these tools on a regular basis. And if they don't, go to Google and/or YouTube and search for – "Name of Tool" Tutorial – for example: Twitter Tutorial, or Instagram Tutorial, etc. Normally, in a matter of 10 minutes, you will be able to find and view one video that will introduce the tool to you.
Then if you wonder how other Catholics are using these tools, Go to Google and search for phrases like "Catholic Twitter," "Catholic Pinterest," or "Catholic Instagram". Just go and explore to see what other Catholics are creating with their accounts.
Then stop for a moment and ask yourself, what do you want to do with your account so that you are becoming an everyday Digital Disciple? Once you have your goal figured out, go and "Tweet" or "share life with pictures" to share the gift of you and of your faith with others. (Remember the 70/30 Rule!) You are not out to bombard others with religious messages. Your goal is to share who you are with others in a wholesome way that also exhibits that you are able to share your faith with others using digital tools. And that means that you are developing your skills to be a Digital Disciple.
Here are some examples of some of the Catholics (individuals or groups) that I follow.
Twitter:
Each of these accounts represent a unique style of being a Digital Disciple. At the personal level, these folks are happy and alive Catholics who share who they are with their friends and family – each with their own style.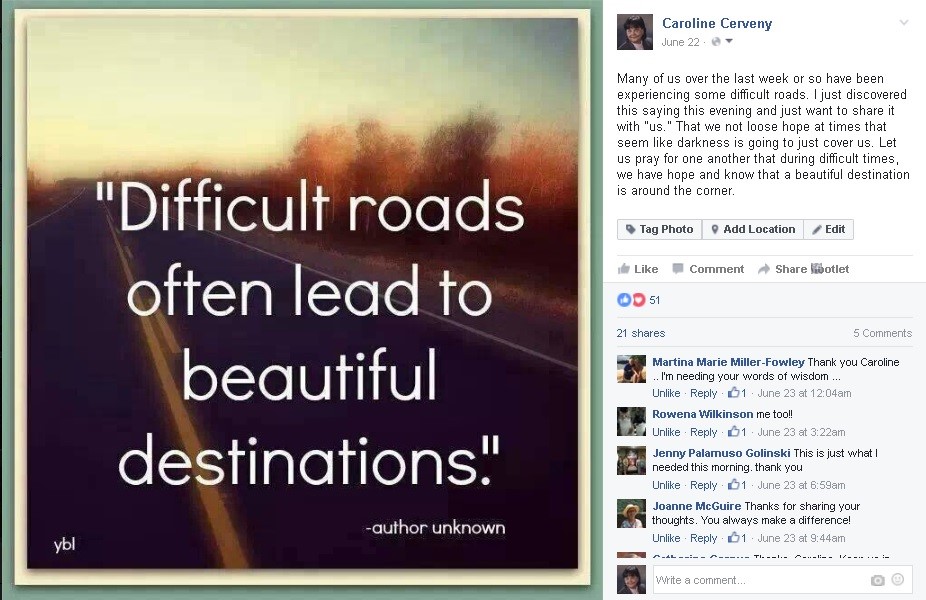 Now I invite you to choose one of these accounts (if you haven't already) and in your simple and unique ways connect with others. If you are not sure how to find your Facebook, Twitter, or LinkedIn audiences, this blog post Finding Your Audience on Social Media will guide you.
Before you know it, you will be sharing the delightful YOU with others. More importantly, because you believe and have a friendship with Jesus, this will be noticed by those who friend, follow, or connect with you using any of these digital tools. The following graphic is from my Facebook account. As I read the comments "Thank you Caroline, I'm needing your words of wisdom." "This is just what I needed this morning." And "Thanks for sharing your thoughts. You always make a difference."
I feel blessed to be able to share my hopes, dreams, and beliefs with my digital friends. It does make a difference!
Read the Previous Essay in this series.
---
Caroline Cerveny is a Sister of Saint Joseph, Third Order of St. Francis from Stevens Point, Wisconsin. She is the Founder and President of Digital Disciple Network, which provides consulting and a team for training ministers to use technology in catechetical and evangelization ministries. She has graduate degrees in spirituality, educational technology, and a D. Min. in parish revitalization.