Relationships Matter: Community and Young Adults
by Jonathan Lewis
The US Bishops in their 2017 document "Living as Missionary Disciples" identify four moments from The Road to Emmaus in Luke 24 to describe the process of evangelization: encounter, accompany, community, send. If we want to take seriously the call to form young adults as missionary disciples we need to reassess key underemphasized moments in the life of our parishes, especially the need to form community and send young people on mission into the world.
This Summer an article in The Atlantic magazine grabbed my attention: "The Church of CrossFit." The article explains how "Gyms and other secular communities are starting to fill spiritual and social needs for many nonreligious people." As I looked into local DC CrossFit websites to see what young people were finding so attractive in these gyms, I noticed two key areas recently highlighted by the US Bishops:
1. Community:
CrossFit patrons are passionate about sharing their experience with friends
When you sign-up for CrossFit you are paired with instructors who you get to know one on one to make sure you are reaching your goal
You are always joined by supportive people to sweat and celebrate alongside
2. Mission:
You join for a purpose; you don't accidentally or culturally stay involved with CrossFit
There is an expectation to change and improve your life through personal goal-setting
Parishes can learn a lot from the experience of CrossFit in how we reimagine parish life and form small missional communities for people to grow together and make the world better. Below are a couple ways that we can better form community and send young adults on mission:
Go In Before You Go Out
Many parishes make the mistake of putting the cart (events) before the horse (friendships) with young adult ministry. Never start planning events for a young adult ministry until you can personally name 20 or more young adults who you will personally invite to participate. If you can't think of 20 then consider partnering with one or more neighboring parishes. We spend far too much time planning events and far too little time building personal relationships. Remember: ministry events exist for the sake of building relationships, not the other way around! The best use of time in the beginning of a new ministry is having one on one conversations and sending personal emails to listen to the concrete needs and experiences of those young adults who are already involved.
Consider using our "DCCatholic Young Adult Ministry Outreach Plan" to engage and promote a new ministry with young adults (https://adw.org/wp-content/uploads/2017/01/DCCatholic-Parish-YA-Ministry-Outreach-6-Step-Plan.pdf).
Think Smaller
While young adults are seeking community they are rarely seeking a big one-size-fits-all group. Too often parish leaders think of a 'young adult group' as the next age-specific program after someone 'graduates' youth group. Young adult ministry is not youth ministry with beer! Young adults are adults.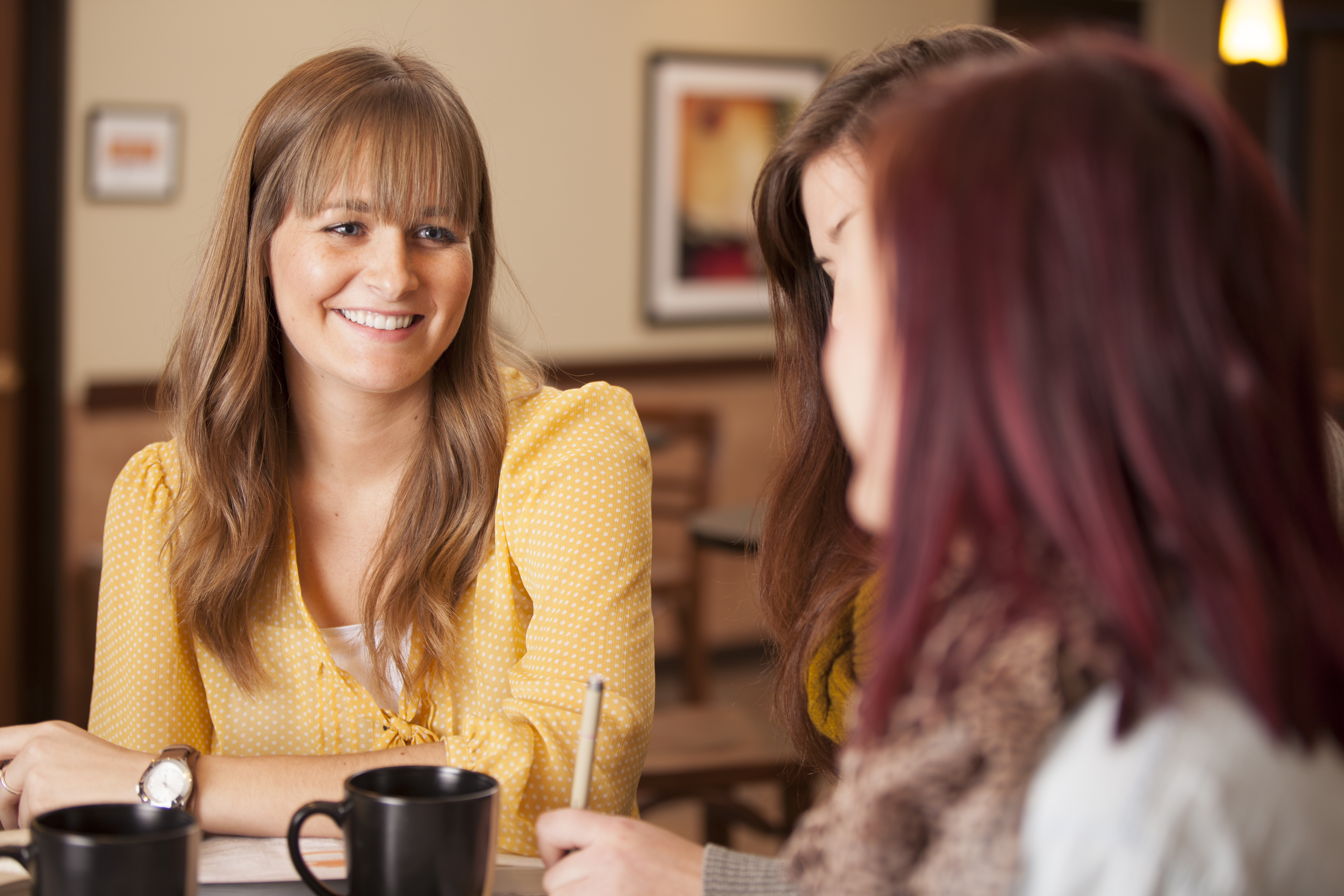 Younger adults, however, do live a more mobile and less structured stage of life than any other age demographic. As a result, a pastoral response to younger adults needs (like CrossFit) to be flexible enough to meet younger adults where they are and personal enough to help them form friendships along the way. Think of how you can build friendships through small groupings in the parish, as St. John Paul II called the Church to be a "community of communities" and Pope Francis a "family of families".
Instead of starting a single 'young adult group' that can feel awkward if only a few show up, consider a more adaptable and personal ministry model: a small group. Small groups are supposed to start small! They also build friendship and promote personal invitation into that welcoming community.
Working together with neighboring parishes makes small group ministry even more appealing. Forming small groups offered at different times of the week provides options to respond to peoples' busy schedules and unique stages of life: community college bible study, married couples dinner group, young family 'stay and play', 'wine and wisdom' women's group, intergenerational adult group, etc.
Run the Play
Football players huddle up so they can learn the play-call and then actually run the play on the field. Often, we reduce the experience of being Catholic as simply huddling up Sunday after Sunday without actually helping people run the plays on the field. Young people are starving for a great mission worthy of their lives. Young people want to run the play on the field and to be a part of a team that inspires and sends them out into the world to make a difference. Yet, too often, young people instead find a church that feels more like a retirement home than a CrossFit gym.
Small groups or one on one mentoring have been effective in helping young adults find the personalized support and attention they need to not only huddle up, but to live out their faith. With a mentor or a small group at your parish young people will find their unique role, discern gifts, set goals, be comforted and challenged, and share successes and failures so that they can measurably grow-a quality always found in CrossFit gyms but sorely missing in the average experience of Catholic life in the United States.
---
Jonathan Lewis is the Executive Director of Evangelization, Young Adult Ministry, and Chaplaincies for the Archdiocese of Washington. He is an alumnus of The Catholic University of America in Washington, DC and holds a Masters in Theology from the University of Notre Dame through the ECHO: Faith Formation Leadership Program. Jonathan is originally from the Kansas City area and has served in parish catechetical ministry for 10 years in in the Archdiocese of Kansas City in Kansas, Diocese of Wilmington, Archdiocese of San Francisco, and Archdiocese of Washington. He currently serves as a member of the Board for Paulist Evangelization Ministries (PEM).
---
Catholics. Disciples. Missionaries. is an ongoing series on forming missionary disciples in our parishes and community. Follow the series here.