Apostles on Mission
By Emily Smith, PEM Marketing and Communicatiosn Associate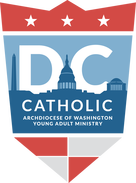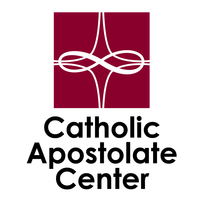 One idea that has been a common refrain, both throughout Apostles on Mission and here at PEM, is how can we become "missionary disciples" of Christ and how do we invite others to join us as disciples?
The term "missionary disciple" first originated from the Concluding Document of the Fifth General Conference of the Latin American and Caribbean Bishops' Conferences which then-Cardinal Jorge Bergoglio personally oversaw. In fact the term is mentioned at least fifty times in the document. Central to the idea of becoming missionary disciples is that all baptized are called in their own ways to spread the Gospel:
"This reality becomes present in our life by the work of the Holy Spirit, who also gives us light and life through the sacraments. By virtue of Baptism and Confirmation we are called to be missionary disciples of Jesus Christ and we enter into trinitarian communion in the Church, culminating in the Eucharist, which is fountain and project for the mission of the Christian. 'The Holy Eucharist, then, brings Christian initiation to completion and represents the center and goal of all sacramental life.'"
By our very baptism we are called to live out our lives as missionary disciples. As Pope Francis writes in the Joy of the Gospel:
In virtue of their baptism, all the members of the People of God have become missionary disciples (cf. Mt 28:19). All the baptized, whatever their position in the Church or their level of instruction in the faith, are agents of evangelization, and it would be insufficient to envisage a plan of evangelization to be carried out by professionals while the rest of the faithful would simply be passive recipients. (120)
Of course this call to evangelization and discipleship looks different for each person. Through our vocation and strengths we can come to discover how we are called. As theologian Frederick Buechner said, "Vocation is where our greatest passion meets the world's greatest need." Each of us participating in the course took the "Living Your Strengths – Clifton Strengths Finder" assessment. This tool helps participants learn "how to use their innate gifts to enrich their faith communities" and has complimented our discussion of what charisms each of us has been gifted with through the Holy Spirit.
Our discussions have brought us to the question: How do we as individuals begin to evangelize? It's been a common discussion in the Apostles on Mission program. Often we find that evangelization is discussed in terms of the Church or the parish so how do we as individuals best live out our call to spread the Gospel? While this question alone has undoubtedly been the subject of countless blogs, theses, and even a few encyclicals; it seems to be one we still don't have a complete answer to yet.
Next month we look to start our Evangelization Start-Ups – where we will take what we have learned and use it to develop real world evangelization apostolates in and around our communities.