Catholics. Disciples. Missionaries – Service
by Fr. Frank DeSiano, CSP
One of the tires in my car was low, so I made sure to fill it to its proper pressure before setting out on the Pennsylvania Turnpike on a spectacular fall day. I had gone few miles on the Turnpike when I felt the car become unstable. "I hope it's not that same tire," I muttered to myself, before pulling over. In fact, it was not the same tire but a different one; it could not have been flatter. I pulled the large collection of assorted items from my trunk, found the spare and the jack, and reached for the manual to try to re-learn how to change a tire.
About two minutes later, a car pulled up behind me, and a man got out. "What does this guy want?" I asked myself suspiciously. "Do you need help?" he asked. I explained, with the gear from my trunk strewn over the side of the highway, that I wasn't sure how to change a tire. He said nothing, went back to his car, opened the trunk, came out with a rather formidable carjack, and proceeded to have my tire changed in about five minutes. "If you drive a lot," he said, "you should get a jack like this." "Obviously," I said to myself. I offered to give him some money. That's when he surprised me.
"Oh, no. I could not take any money." But I pointed out how unusually kind he was. "No, I have to thank Allah, my God, for giving me the opportunity to do an act of kindness today. What a great blessing for me!" he said. I could not believe his words. I knew many Christians, and even non-believers, might well stop to help someone (although plenty of others were whizzing by on the Turnpike), but I never heard a Christian thank God simply for the opportunity to help. Helping might be something nice-but a blessing? A privilege?
That Muslim could teach many Christians about the place of service in a disciple's life. All of discipleship—our relationship with God, our growing with the Scriptures, our prayer life, and our worship—all of this finds its flowering in service. Discipleship is most clear when we serve each other in humble love.
Washing Feet
One of the great feasts for Catholics is Holy Thursday when we remember how Jesus gave us the Eucharist on the night before his death. Mass and Communion, which distinctly mark Catholic life, came from the Last Supper. But when we read the Scriptures chosen for Mass on Holy Thursday, the Gospel reading does not recount the breaking of the Bread and the blessing of the Cup. We hear that from St. Paul's account in the second reading. The Gospel passage, notably, gives us the story of Jesus bending down to wash the feet of his disciples on the night before he would be murdered.
"If I, therefore, the master and teacher have washed your feet, you ought to wash one another's feet. I have given you a model to follow so that, as I have done for you, you should also do" (John 13:14-15). Jesus sees his impending death represented in the humble service he shows to his followers, a service so lowly that Peter even refuses it. But Jesus insists that if Peter refused to have his feet washed, he "has no part" in Jesus. Until we see the heart of Jesus in humble service, we do not know what Jesus is about. Compared to the giving of his life, feet-washing would be only a sign. But this sign of Jesus makes a claim on every person who would be his disciple.
We can interpret the life of Jesus precisely in terms of the service he wills to give others to demonstrate the love of his Father and the presence of the Holy Spirit. Every time Jesus approaches people scorned by society at large, Jesus is, actually, washing feet. The crippled and leprous, the sinner and the scorned, all had reason to be looked down upon in that society so fixated on ritual purity. We see Jesus touching the leper, putting his fingers in the ear of the deaf, putting his spit-filled finger into the mouth of one who could not speak, touching the bier of the dead young man at Nain—we see Jesus breaking all kinds of boundaries to reach out to those unfortunates in his society, just as he broke boundaries to wash the filthy and smelly feet of his followers. "Do you know what I have done for you?"
Hope

Disciples who have encountered Jesus Christ have an irreplaceable vision to bring to the world. To encounter Jesus means participating in his death and resurrection, the process whereby we come to total trust in God because we have placed our lives in God's hands. Through our baptisms into Christ's death, all of us believers already are living on the other side of death. As a result, disciples see with a vision beyond that of most people. Instead of worrying from day to day, or year to year, disciples have a vision of the Kingdom for which Jesus lived: the slow transformation of time and space under the sway of God's love, which nothing can stop, not even death.
This image of the Kingdom, the realm of love and life that God is bringing about, constitutes the central vision of believers. This vision draws our actions and attitudes toward a future which transcends the plans and schemes that we try to concoct for our lives. The vision of hope arises from the resurrection of Jesus in which death itself was defeated. If death is defeated, then why are we immobilized by fear? St. John XXIII famously said, "I don't agree with the prophets of doom. They always talk as if the present, compared with the past, is getting worse and worse. I see mankind entering a new era and I see in this a divine plan. This plan, in the course of time, and in and through what man does, pursues its own purposes, its own goals, and they are far, far beyond man's expectations." Yet all too often we listen to, and even speak like, prophets of doom!
This kind of vision brings in disciples an energy for action, for reaching out, for sacrificing, and for pulling people beyond the doldrums that often trap them. Hope makes it possible for us to see a future—and work toward that future by the ways we shape our lives and care for each other. Hope makes it possible for us to be free enough to live for others "without counting the cost," as St. Ignatius of Loyola said. Hope is the difference between doing something because you must or should and doing something because it is transforming our human existence.
Hope schools us for mercy. Because we live in God's vast vision of the Kingdom, we can put aside the petty calculations we use in life—keeping scores and getting even—in favor of a more expansive, and healing, attitude. Because we hope, we can do works of mercy that shape the life of disciples. We can give food to the hungry, drink to the thirsting, clothes to those without any. We enter prisons, hospitals, and our various dens of fear, knowing that we bear God's presence and consolation with us. We endure insults, turn to prayer, learn to forgive, and mentor those who doubt—because this is what Jesus taught us we could do, and this is what his Holy Spirit empowers us to do.
Hope is the way God's future emerges in our time and space; the way time and space are transformed into the eternal Kingdom.
Love
Hope also frees us for love.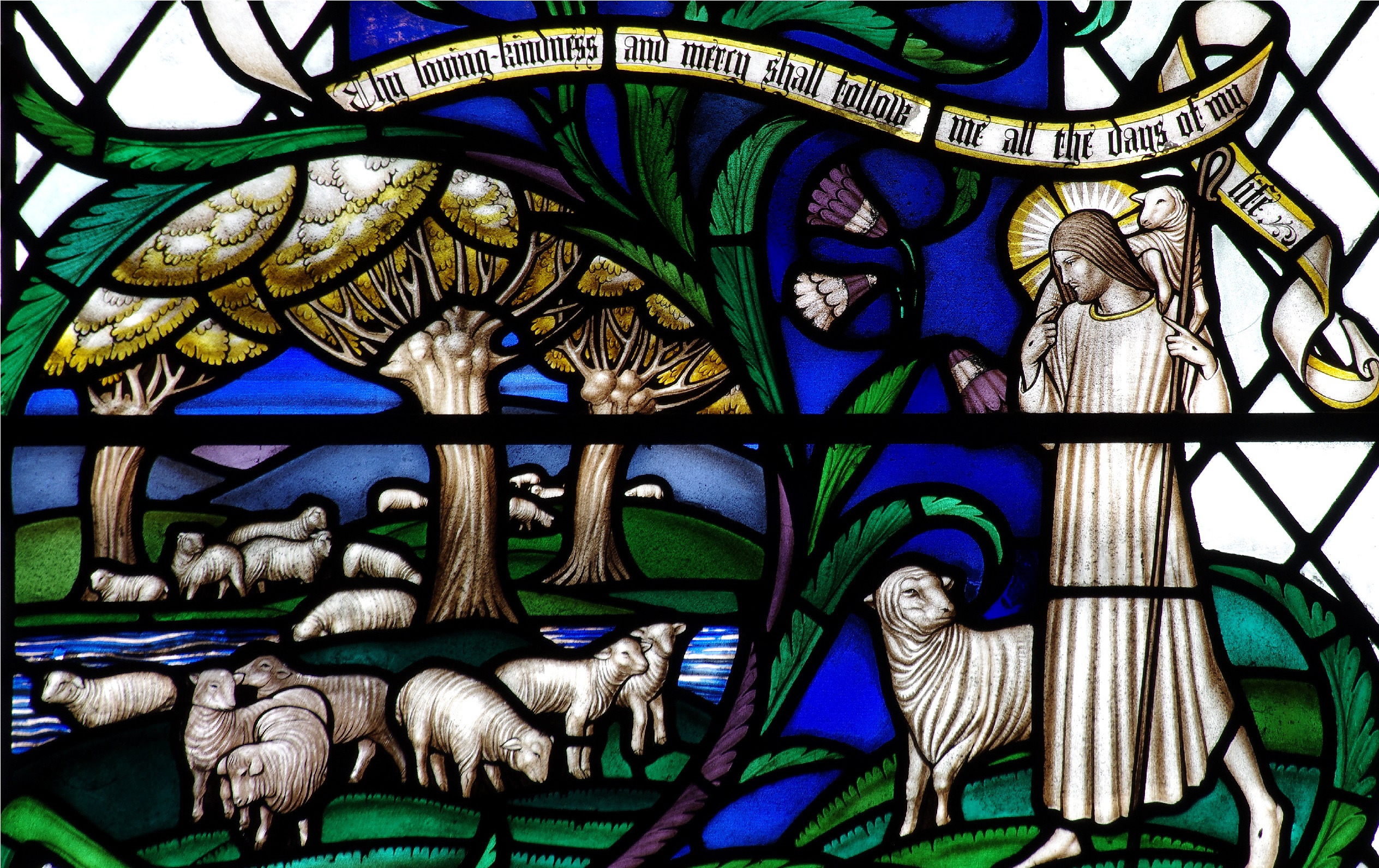 Catholic disciples know a distinct kind of love, shown by Jesus, through which people, freed from their fears and insecurities, come to give themselves to others. We do this not because we primarily have something to gain (though we always gain in love), but because we have gone beyond ourselves, through compassion, into the lives of others. The only thing Jesus hoped to gain was the attainment of the Kingdom for humankind. We moderns have made Jesus into a superstar, or a sentimental movie idol, or even a religious fanatic. Ultimately, however, he was, as the Jesuits say, "a man for others."
Perhaps love is never fully achieved. Perhaps there always exist corners of our hearts we keep for ourselves or traces in our souls we fear to give or give up. Perhaps the Cross of Jesus remains an ever-elusive model, always outside our reach. Perhaps the person of Jesus inevitably fills us with a sense of failure or insufficiency. How can we ever love like Jesus?
Jesus teaches his followers, however, that when we follow him, he pulls us along. Just the sweep of trying to live his love brings us further than our smaller hearts would take us. Jesus pulls us along with the ideal of selfless, self-giving love, because he sends his Spirit upon us. This defines a disciple: one gives one's life to Jesus Christ and to his mission, through the Holy Spirit, God's very power of love. The Spirit consoles us disciples because the Spirit strengthens us in weakness, stabilizes us in fear, consoles us in confusion, and drives us forward in love when we are tempted most to retreat into our shells. We freely acknowledge this when, on Pentecost Sunday, we sing Veni Sancte Spiritus—"Come Holy Spirit."
Today's models of love mostly mimic romance, with folks swept off their feet by glowing feelings they cannot control. However, because this is not Jesus' model of love, it is not the model disciples most readily put forward for themselves. In romance, the joy we receive motivates the love. In discipleship, the joy we give, in spite of difficulties, motivates the love. "It is in giving that we receive, in pardoning that we are pardoned, and in dying that we are born to eternal life." So ends a prayer attributed to St. Francis of Assisi.
Roberto de Vicenzo, the famous Argentine golfer, is known for mistakenly signing his scorecard and thereby being disqualified from winning the Masters, one of golf's most coveted prizes. But he's also known for another story about how he endorsed a check with his winnings from a tournament to a young woman in the clubhouse parking lot because she told him her son was ill and dying. The next week, PGA officials approached him, saying that the woman was a fraud and simply took his money. He looked at them, smiled, and said, "You mean there never was a child who was sick? A baby who was dying? That's the best news I've heard all week!"
As disciples, we eagerly commit ourselves for service because of the hope Christ has placed in our hearts and the love which the Spirit of God brings about in us. This service flows from the personal encounters disciples have with Christ and with Christ's people, especially the poor and hurting. Relating to Christ disposes us to loving like him. Our prayer life shapes our actions, more and more, into his image. Worship reinforces Christ's life—in the disciple, and, just as important, in the community of disciples, because in community we model Christ's love by the way we care for each other.
Disciples know that Christ is the one measure for life. We, one day, will stand even more clearly before the Lord than we do now; the Lord will look into our eyes, saying, "Whatever you did for the least of my brothers and sisters, that you did for me" (Matthew 25:41, adapted). Christ's smiling gaze will be reflected on the faces of all who have undertaken his path of love. His gaze will be humbling judgment for all who missed the point that life basically is about giving ourselves to others.
Faith
Hope and love come from faith because faith provides the initial gift of believing, that is, coming to see with the mind and heart of Christ. Faith encompasses every aspect of our lives because it brings those lives into a new context, born of the grace of God, and the new realization of what life means because of that grace. If hope transforms our imagination, and love transforms our actions, this happens because faith transforms our whole way of seeing and thinking.
Catholics have long thought of faith as a "gift"—that is, it cannot be imposed upon people, nor can one demand that another have faith. For disciples, however, faith is the greatest gift because everything springs from it. When people are entering the Church, each Lent, they hear the gospel story of the man born blind, whom Jesus heals. In amazement, this now-seeing man keeps uttering: "One thing I do know is that I was blind, and now I can see" (John 9:25). He is overwhelmed by the gift of seeing; we Christians are likewise overwhelmed by the gift of faith, of seeing in Christ.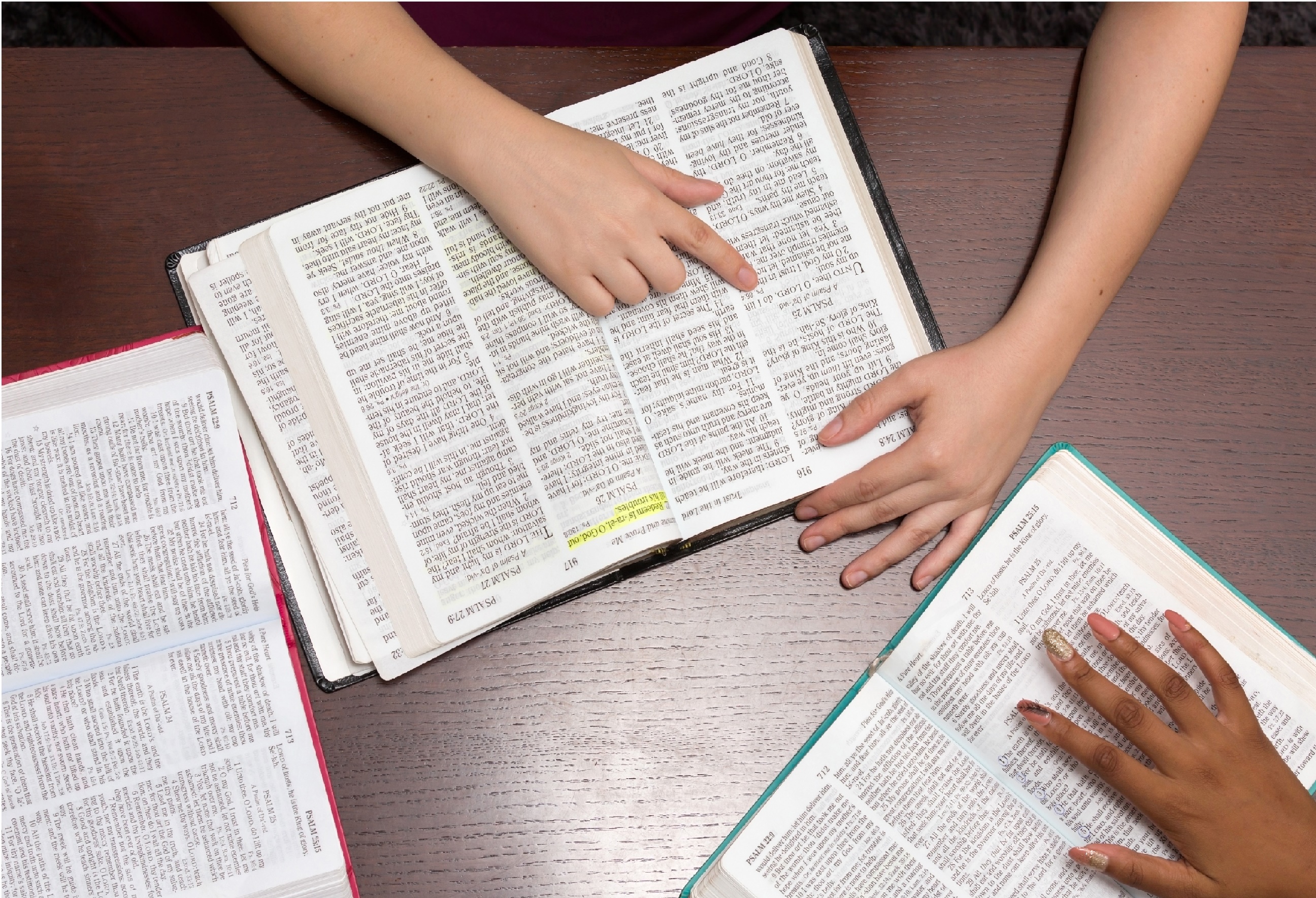 Even though faith cannot be demanded of people, or forced upon them, it can be shared. Disciples know this is one of the great acts of service we can do for others: help them come to faith so that they can share in the same amazing vision that disciples have come to share. For another to come to see with the eyes of Jesus, hearing God's Word and finding a place at Christ's table, for another to join a community of believers empowered by the Holy Spirit—this is to give that other person divine resources which can change everything. It is to help the other discover what relationship with God, in Jesus and the Spirit, can do in a life and can bring to the world.
Sharing faith differs from harping on others, berating them, and making them feel small, attacking or shaming them, or dismissing the experiences they have in life. Disciples know the Spirit touches people all the time, whether or not they realize it. Those who come to faith often can look back and see the mysterious ways in which the Spirit has been working in their lives. Sharing faith means dialogue with others, letting their concerns and questions emerge, and helping people see the divine fingerprint already present in their human experience.
Disciples make other disciples; this is perhaps the greatest service we can provide others. No one can become a disciple by him- or herself. As Jesus touched those around him, so Jesus counts on his followers to touch those around them. As he makes himself vulnerable to us in his ministry and service, he invites disciples to make themselves vulnerable by sharing, as it is appropriate to the situation, what God has done in their lives.
What greater privilege can anyone have than to serve others through the Spirit-begotten gifts of hope, love, and faith?
---
Exercise
Make an inventory of the things you do for others out of love, that is, primarily because of your love for them. Be sure to include:
Family and relatives
Friends
People in the workplace
Actions in the neighborhood
Actions through service agencies
Deeds done for the poor, the homeless, the imprisoned, the mentally-challenged
Opportunities to serve through your parish
Look over the list you have made and grade it in terms of your dedication to serving others. Note the things that might be missing in opportunities around you and the ways you can upgrade how you serve others. Bring these in prayer to Christ Jesus.
---
Catholics. Disciples. Missionaries. is an ongoing series on forming missionary disciples in our parishes and community. Follow the series here.