Digital Discipleship: The Personal Facebook Experience (Part II)
by Sr. Caroline Cerveny
Why Facebook? Some basic stats highlight why this tool can be a fruitful opportunity for everyday evangelization.
1.09 billion people log onto Facebook daily (DAU) – March 2016, which represents a 16% increase year over year. (Source: Facebook as 4/27/16)
Worldwide, over 1 Billion registered Facebook users. (Source: April 2016 Facebook) What this means for you: In case you had any lingering doubts, statistically, Facebook is too big to ignore. Facebook is here for the long haul. How it is used for the sake of the Gospel is up to us.
Age 25 to 34, at 29.7% of users, is the most common age demographic. (Source: Emarketer 2012) In religious terms, Facebook can be considered as a means to contact young adults a prime target demographic for today's church. You have a chance to engage these key Millennials on Facebook.
Facebook users are 76% female and 66% male. (Source: Brandwatch) The Takeaway: Since this isn't a large statistical difference, you should be able to effectively reach both genders on Facebook. Both genders present an evangelizing ministerial opportunity.
Average time spent per Facebook visit is 20 minutes. (Source: Infodocket) What this means for you: You have a short time period to make your impression, so use it wisely with relevant, interesting and unique posts to get the most return on your efforts.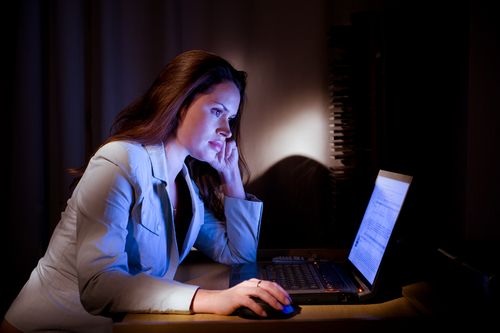 What can you do to evangelize? First – Be yourself! A disciple who prays, loves their faith, cares about their family and friends, and is comfortable with communicating with others using their personal Facebook account. That's right – Today we are ALL called to be Digital Disciples!
If you need to learn how to use Facebook, plenty of resources exist to assist you. Just search for "Facebook Tutorial" using Google or YouTube.
Various options for you personally – consider a 70/30 or 60/40 or 50/50 rule. That is 70% of your posts are your personal posts about your job, your sporting events, your children, or whatever is your everyday experience that exhibit a happy, joyful, thoughtful disciple; 30% of your posts are intentional posts are something about your faith. You may also wish a 60% or 50% ratio of sharing. It's your choice!
Here are some simple suggestions for you using Facebook:
Share your personal experience of participating in your parish. A photo and brief comment is often interesting to your FB friends.
Check your parish or diocesan FB page. Surprisingly we may discover a "post" that is interesting to others. Click on the "Share" button and share it either on your wall or share directly with a family member or friend.
Create or Follow a curated list of online resources that provide interesting Catholic faith content that you can share on your FB page. Examples of websites you may want to be aware of:

Busted Halo – https://bustedhalo.com/ – a unique media resource that utilizes a relevant and accessible voice to help people understand the Catholic faith, put it into practice in their everyday lives, and share it with others.
Word On Fire – https://www.wordonfire.org/ – a global media apostolate to draw others into – or back to – the Catholic faith.
Catholic News Agency – https://www.catholicnewsagency.com/ – CNA strives to provide free, up-to-the-minute news affecting the Universal Church, giving particular emphasis to the words of the Holy Father and happenings of the Holy See, to any person with access to the internet.
Other websites that interest you – Catholic News, The Jesuit Post and more.
Would love to hear your thoughts and ideas about how you could be an everyday Digital Disciple.
Read the Previous Essay in this series.
---
Caroline Cerveny is a Sister of Saint Joseph, Third Order of St. Francis from Stevens Point, Wisconsin. She is the Founder and President of Digital Disciple Network, which provides consulting and a team for training ministers to use technology in catechetical and evangelization ministries. She has graduate degrees in spirituality, educational technology, and a D. Min. in parish revitalization.