Becoming an Inviting Church
This series presents directions to stimulate the thinking of pastoral leaders, helping them focus on the important ministry of inviting. Parishes may, to a greater or lesser extent, greet and welcome. But few parishes consciously invite-and this at a time when participation in church is falling across all the religious spectrum.
Part 3 – Inviting Young Adults
By Fr. Jimmy Hsu, CSP. Fr. Jimmy is a recently ordained a priest of the Paulist Fathers serving at St. Paul the Apostle Catholic Church in Los Angeles, CA. He is both a young adult himself and has had experience working with young adults as a seminarian in Grand Rapids, MI and St. Matthew's Cathedral in Washington, DC.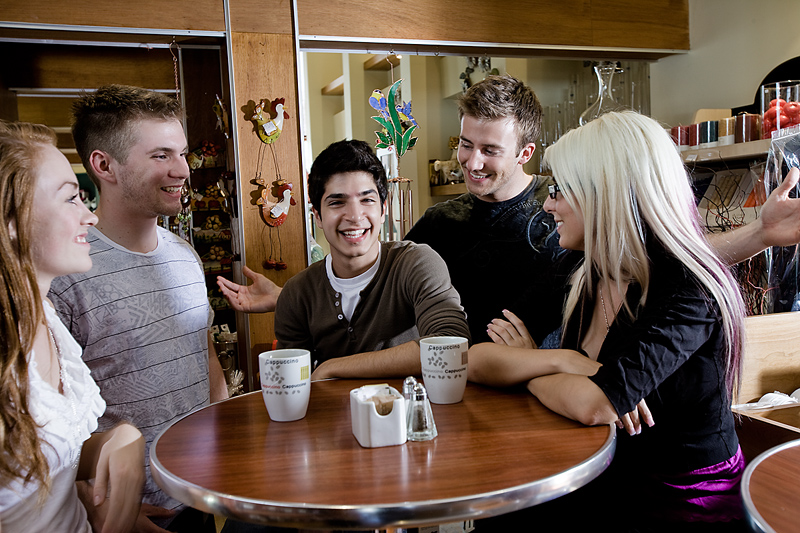 Perhaps one of the more challenging groups to minister to and to invite to the parish is that of the young adults. In a way, this demographic group of those in their 20's and 30's is unlike any others in the parish. And it is a group unlike young adults in the past.
Today, young adults are often still in the stage of exploration, still settling into a career, still establishing a group of peers. Often young adults would have just moved into a new city after college graduation in pursuit of a new job. It is often the first time young people experience the world on their own, without the influence of parents or a college structure. This reality makes young adults idea targets for outreach, at the same time as making them a difficult target because of the enormous competition for that same energy, that same commitment, and that same allegiance.
What it all comes down to is what the young adults today are seeking. First, friendship: young adults seek a sense of connection and being emotionally and inter-personally fulfilled. Secondly, young adults seek a sense of personal comfort. Having finished college, many young adult are moving beyond a diet of pizza and instant raman noodles. They are also able to move beyond couch surfing and living with the parents. They seek to incorporate some sense of comfort and sense of accomplishments, even on limited resources. Thirdly, young adults seek to make a difference. They want a sense that they matter, a sense that they are wanted.
In the parishes and the areas I have been assigned as a Paulist, I have noticed a few trends regarding young adult ministry:
In many places, there are parishes that simply dominate the young adult ministry scene. In Washington, DC, examples such as St. Matthew's Cathedral or St. Thomas are located in prime locations for this type of outreach. This also is the case with St. Monica's Church in Santa Monica, CA, whose young adult group is gathered from the entire archdiocese. Sometimes, it's the location. Sometimes, it because there is already a critical mass of young adults.
There are locations where young adult ministries are not parish based. While stationed in Grand Rapids, MI, I noticed that there were indeed many young adult ministry groups, but most were based on spiritual interests rather than parishes because there was no one parish with a large enough critical mass to establish a substantial group.
Some groups are very heavily staff led, such as St. Monica, while others are very heavily peer led, such as St. Matthew's. There doesn't seem to be a consistency on which model works best.
Given the above, what I've concluded is that one of the major points of outreach to this group is the need for flexibility. There is no one model that would work for any given group, geography, or region to ensure a strong young adult ministry. Some important points to keep in mind though:
The need for strong leadership

However a group is lead, either by staff or by peers, the leaders need to possess persona that is attractive to other young adults.
This means that leaders have to be carefully selected, groomed, and supported.
At the same time, the leadership needs to be fluid enough given the transient nature of young adults.

The need to make the young adults feel wanted

In many parishes, the young adults are simply view as a demographic group where there is an abundant source of free labor. Every group that wants to put on an event would want young adults present to provide muscle or bodies or energy which is unique to them.
While it is important to utilize the young adults and to incorporate them into a bigger part of the community, they have to also have be given sense of autonomy
At St. Matthew's Cathedral, young adults are given leadership positions beyond the young adult ministries:

Many serve as liturgical ministers, being treated as equals to their older counterparts – In doing so, the young adults are given a place at the table, which is very important.
There is always a young adult representative on the parish council and finance council.
They are also given direct access to parish leadership – they are advised by the rector himself and don't have to deal with the red tape that comes with parish bureaucracy and politics.

Good communication

What good communication means is different from group to group. This has to be adapted to what works for a given group of different young adults. Some groups use Facebook or other social medias; others work best through listservs. For some, text messages are the only way to reach someone. Websites, forums, and maybe even a voice call might all come into play.
This differs from place to place. Even among the same parish, different sub-generations of younger disciples use different means of communication.  It is thus important to find out what is the best way and to adapt based on that.
Even with all of the above, there isn't a single recipe that would invite young adults.  What really matters in the end is that sense of personal connection: a place to invite them to, a place where they feel they can make a difference and be fed—emotionally, physically, and spiritually.