Nets Full of Fish
Fr. Frank DeSiano, CSP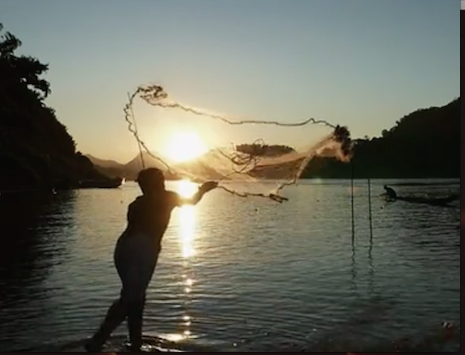 We are getting poised for Lent. Many parishes have already determined some program or spiritual activity they will be offering: many offer parish Missions, almost all offer Stations of the Cross and Lenten dinners; some parishes begin a program designed for Lent.
Behind the eyes of every parish minister, however, is the vision of all those people who will touch base with their parish church. The two magical words of Catholic devotionalism: "Ashes" and "Palm." Having served in New York City for many years, I detected something like an invisible signal sent to everyone—even non-Catholics—to make sure people get their Ashes and Palms. I once saw a New York City crowd almost push a celebrant to the ground because he stood between them and the pile of palm branches he was trying to bless!
What do we do with these images? They remind me, in a way, of the nets full of fish that characterize the beginning of Jesus' ministry (in Luke 5) and the end of Jesus' ministry (in John 21). One thinks of just how crazy it must have been on boats swimming with flapping fish, on the verge of sinking. We know the excitement of every child (of whatever age) who has a fish on the line…. So we can extrapolate to the excitement of those disciples on the boat.
But our nets feel flimsier these days, don't they? We grow in frustration at the religious instinct of so many people, but their seeming inability to follow through on their faith. They show up on Ash Wednesday; they show up for Easter. But where are they the rest of the time? These questions plague us. The net may be full of fish, but we don't seem able to pull the net the right way to get the fish into the boat.
Of course, we have all heard about the statistical phenomenon of "the nones." These are the growing numbers of people who, when asked what is their religious preference, write "none." Scads of these people belong to the younger cohorts in society, particularly the Millennials. We older people scratch our heads: what does this mean? But we didn't grow up in a society where life was a series of buttons that you clicked. We didn't grow up in a world where choice was the operative word.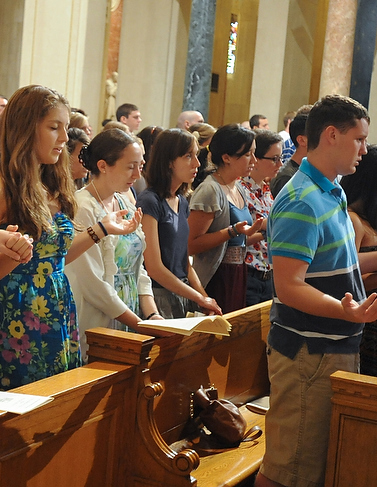 Nevertheless, studies show us that there's a lot of religious instinct in younger Catholics. In fact, we'll see that verified on Ash Wednesday and other sacred days on our Catholic calendar. So the pastoral strategy isn't to reach people who have no religious impulse (there are plenty of those, for sure!). Rather, it's to try to engage people who have religious instincts but who haven't achieved the maturity to discipline their lives in accord with those instincts.
So as we plan for Lent, is there a way to build upon that instinct of faith that, in spite of everything, still holds sway in the lives of many Catholics, even the less-than-active ones? One essential point would be to emphasize hospitality on these big days, even if they tend to be extra-busy for parish staffs. It doesn't help the cause when people come to church and get a lecture on when they should have come for ashes and why Father is not going to give them any. Same with Palm Sunday and Easter. Get the staff thinking about welcoming and making the experience as meaningful as it can be for all who come, especially those on the margins.
Although we won't have droves of people, offering some kind of way for Catholics to get in touch with their faith during Lent can be effective. These methods should not be "dogma heavy," so much as "experience heavy"—allowing people to get in touch with the basics of the impulses of faith in accessible ways. There might be a series of short films. Or maybe "conversations" around the Sunday Gospels. Or maybe quiet time with a chance for people to socialize afterward. The key objective is to help disconnected people begin to feel connected; once that happens, there's something for them to build on in the future. Remember the numbers of people that actually show up are only a partial measure of the effects of your outreach; all who hear the invitation knows that your parish is reaching out—and that impresses them.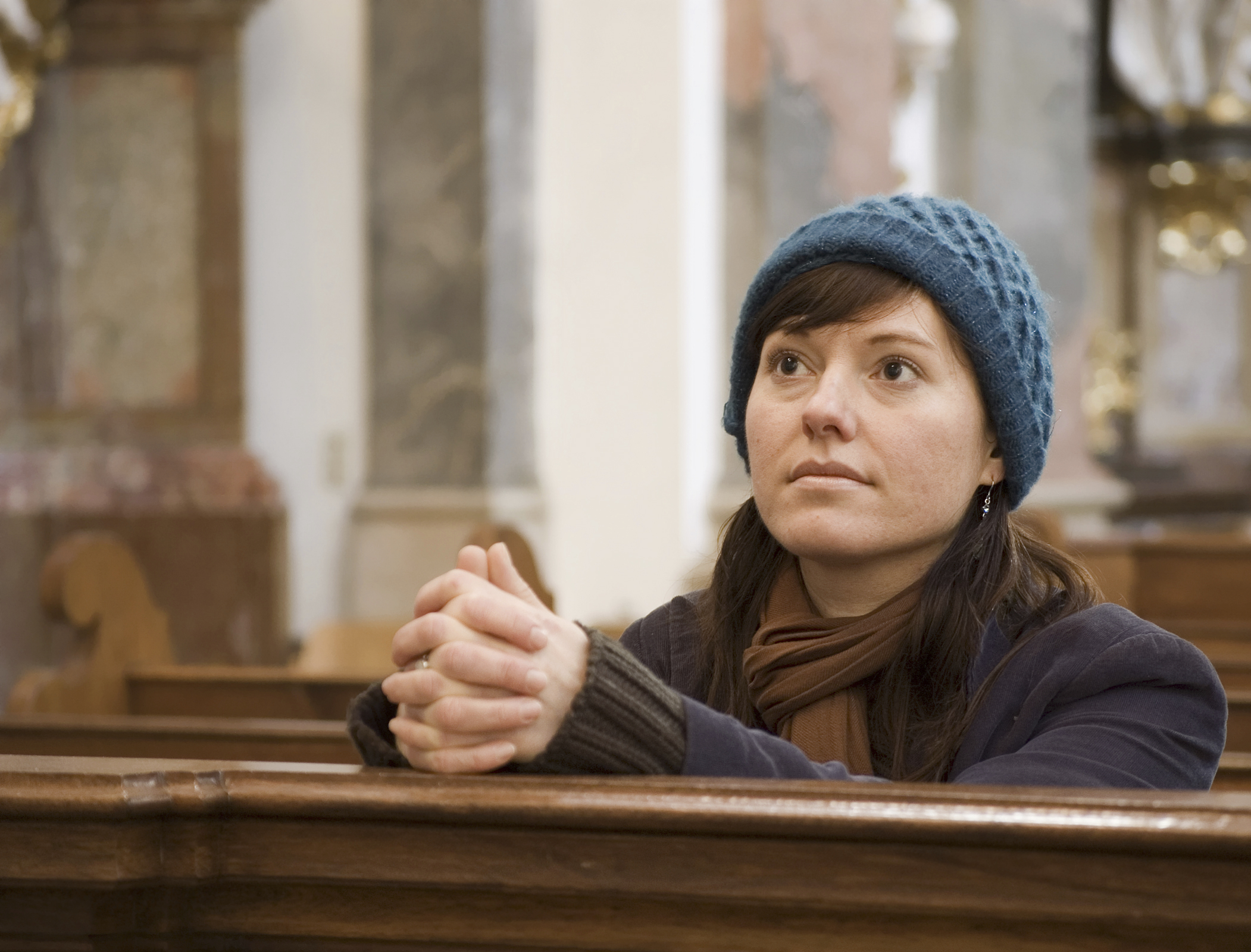 This might be an excellent time for a parish to develop some process (again, heavy on conversation and experience) for "inactive Catholics," although the amorphousness of this term makes it less and less useful today. Landings is an old standby, as are Awakening Faith and Catholics Come Home. Some parishes have had success with Bishop Barron's Catholicism. It's clear that each parish has different dynamics and opportunities. City people have way less time in terms of program length ("What, ten weeks?"); parents can readily be approached through the love they have for their children.
The net is there; fish are wiggling. Far too many are wiggling out of the net. Maybe we can expand the net, and pull a little more clearly, and have a bigger catch for the Kingdom.