Greetings!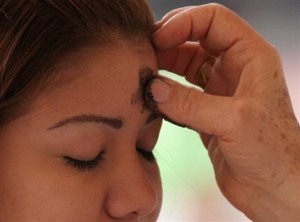 We have had a solid bit of "Ordinary Time" since we celebrated Epiphany. But that will change with the start of Lent.
In this month's Evangelization Exchange, we continue with Fr. Bill Edens writing on his outreach to Young Adults in Portland. He talks about how he would gather and serve them – great experience for us to think about our own outreach to Young Adults. Then, my article suggests ways we might try to involve some of the many people who come for Ashes on Ash Wednesday, particularly those who do not come too often.
We also share an article from America Magazine on problems our church faces today and polling from Gallup which gives data on church participation in various parts of the United States.
Be sure to click on the video sample to see how The Journey uses personal experience to help Catholics renew their sense of a "personal encounter" with Jesus Christ. There's still time to get the Living the Eucharist app with devotional reading for each day of Lent. And don't forget to order Fr. Lombardo's very helpful book on Young Adult ministry, 20s/30s Ministry: A Guide For Parishes available on our website and Paulist Press.
May we have a graceful entry into Spring
Frank DeSiano, CSP
President
---
Young Adult Evangelization & Ministry
Fr. Bill Edens, CSP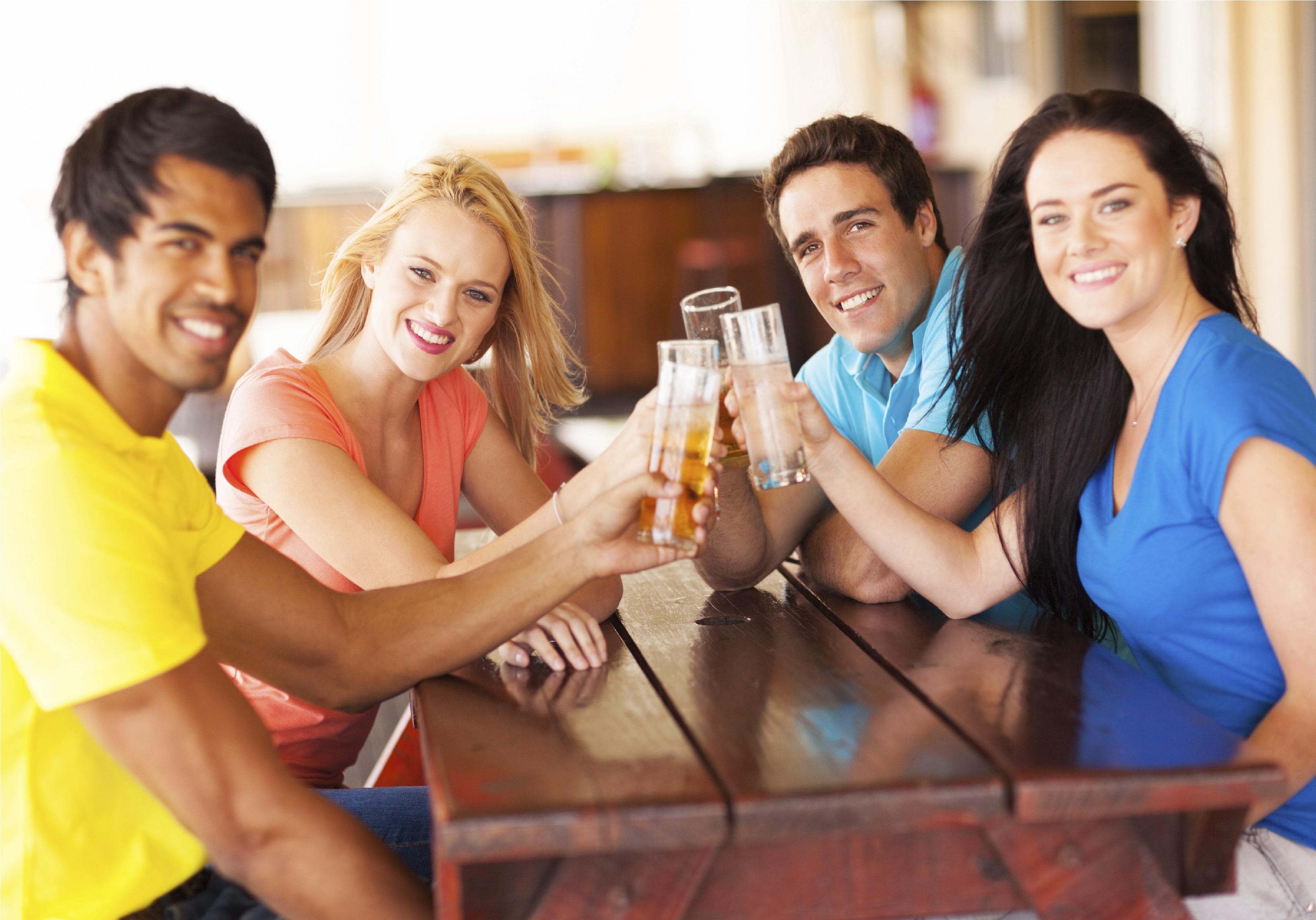 The first thing I tried turned out to be the most successful. I started an "Open Sanctuary" to which people of all ages were invited. It involved food, tours of the church, Praise and Adoration, and conviviality. It has evolved into a young adult event.
We now start with a discipleship talk from 7pm to 7:30pm (given by a member of the parish pastoral staff), followed by Praise and Adoration with live sacred music from 7:30pm to 8:30pm. This is followed by a visit to a local pub.
Later we added a Discipleship Training Group on Monday evenings for those who wanted to go deeper into their understanding of the Catholic faith, learning the skills of leading Lectio Divina, of forming community, of being a Spiritual Friend, and of multiplying through discipleship. Eventually, our young adult graduates of the Discipleship Training Group began leading the 30 minute presentation on Friday evenings.
It's no exaggeration to say that on Friday nights we discussed for half an hour, prayed for an hour, then went 'pubbing' for three hours. The group became stronger as people began to like each other more.
---
20s/30s Ministry: A Guide For Parishes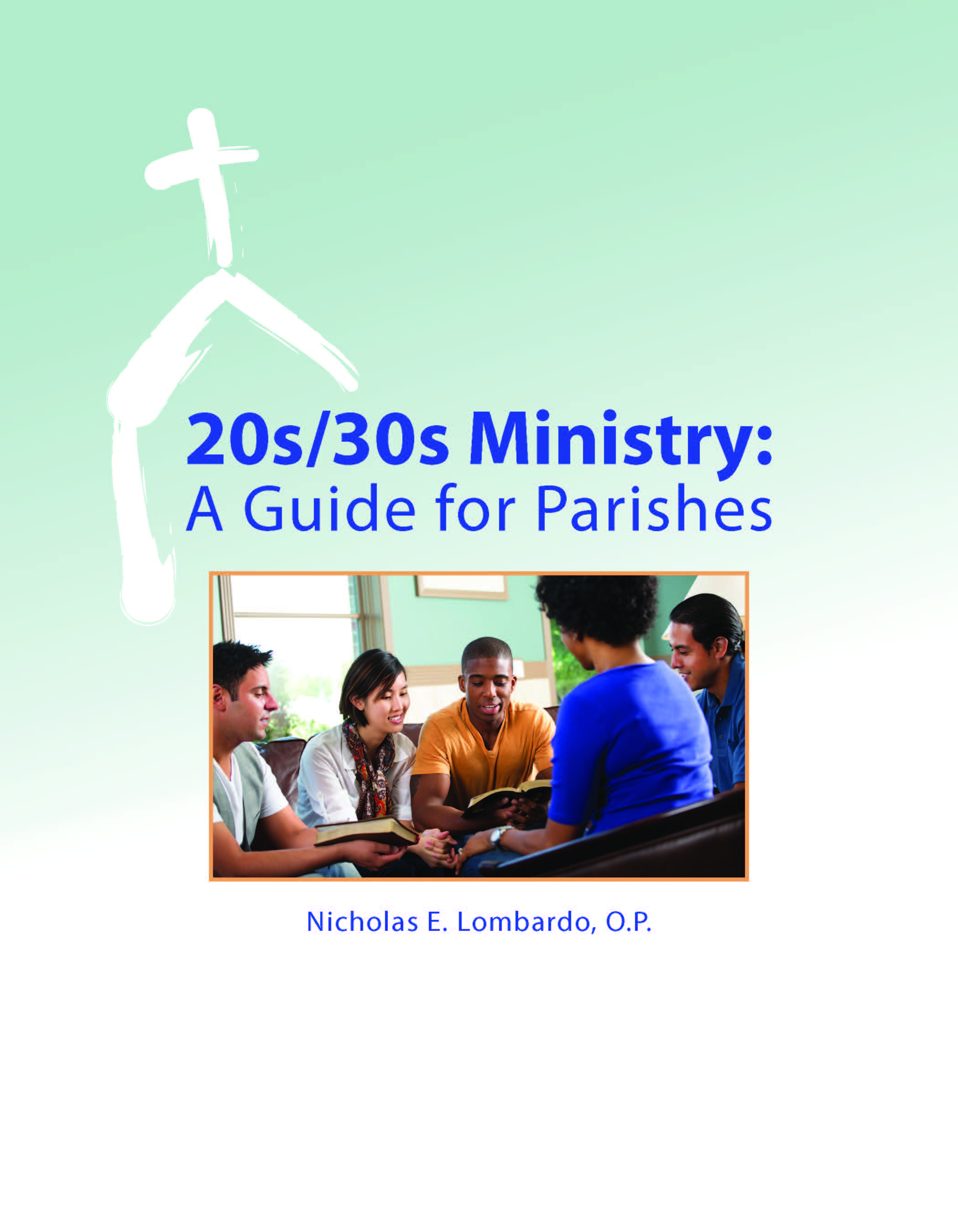 Everything you need to know to run a successful Young Adult Ministry
New from Paulist Evangelization Ministries comes 20s/30s Ministry: A Guide For Parishes by Fr. Nicholas Lombardo, OP. This new book is an essential aid for every parish to reach out to young adults.
"This very practical guide for parishes is the best book on young adult ministry to come along in decades."– Fr. Dave Dwyer, director of Busted Halo.
---
Nets Full of Fish
Fr. Frank DeSiano, CSP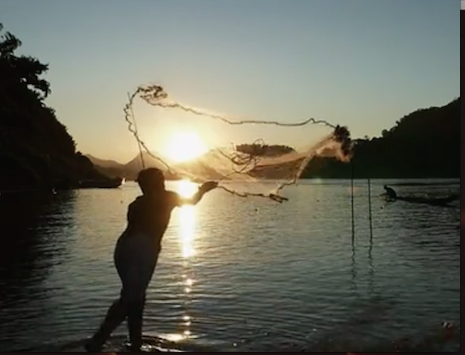 We are getting poised for Lent. Many parishes have already determined some program or spiritual activity they will be offering: many offer parish Missions, almost all offer Stations of the Cross and Lenten dinners; some parishes begin a program designed for Lent.
Behind the eyes of every parish minister, however, is the vision of all those people who will touch base with their parish church. The two magical words of Catholic devotionalism: "Ashes" and "Palm." Having served in New York City for many years, I detected something like an invisible signal sent to everyone-even non-Catholics-to make sure people get their Ashes and Palms. I once saw a New York City crowd almost push a celebrant to the ground because he stood between them and the pile of palm branches he was trying to bless!
What do we do with these images? They remind me, in a way, of the nets full of fish that characterize the beginning of Jesus' ministry (in Luke 5) and the end of Jesus' ministry (in John 21). One thinks of just how crazy it must have been on boats swimming with flapping fish, on the verge of sinking. We know the excitement of every child (of whatever age) who has a fish on the line…. So we can extrapolate to the excitement of those disciples on the boat.
---
Just in time for Lent!
Want to further enhance the daily prayer lives of your parishioners during Lent? Try our new Living the Eucharist Mobile App. It's a self-guided resource featuring the popular Lenten daily devotional From Exodus to Easter: My Daily Journey Through Lent.
The app includes free how-to videos and a free preview of From Exodus to Easter. It's easy to understand, easy to use, and very affordable.
All you need is a cell phone or tablet and a time and place to pray.
There is no cost to download! The app and videos are free to all. The only cost is $4.99 for individual parishioners who want to download the full text of the From Exodus to Easter devotional.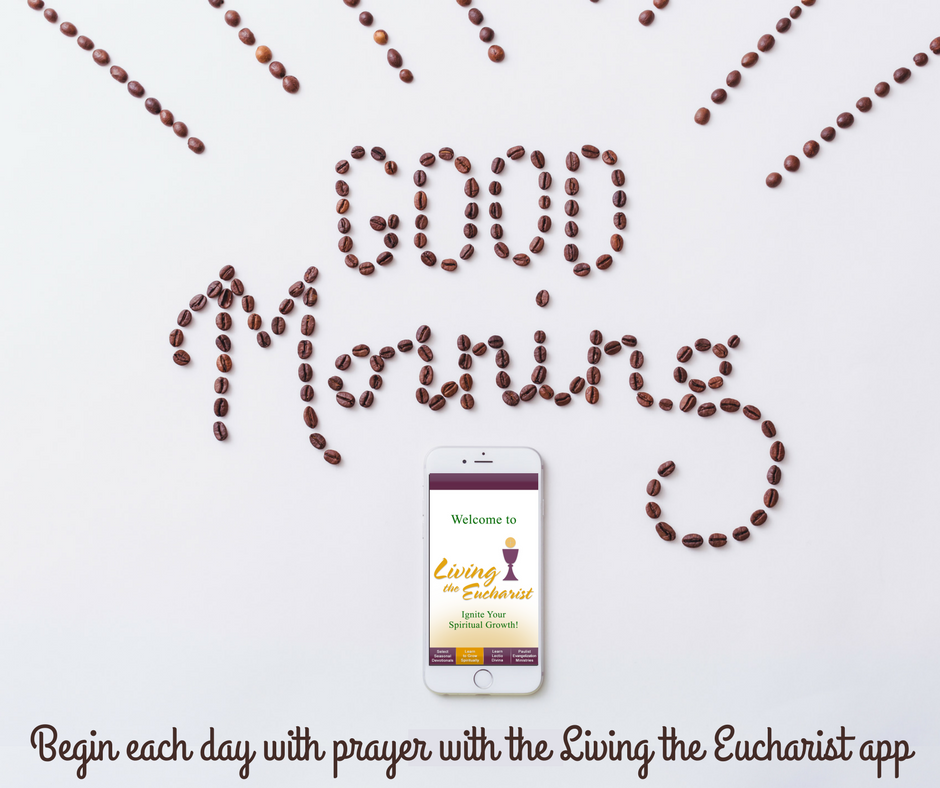 Register today for our upcoming, free webinars! All registrants will be sent a webinar recording so even if you are unable to attend live, we encourage you to register and watch the recording at your own convenience.
---
The Evangelizing Liturgy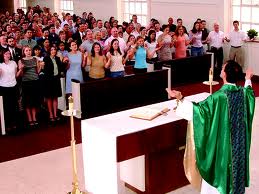 Thursday, March 2nd at 3:00pm ET
How do you see the Mass? Do you see it as a Spirit-filled celebration of conversion and re-commitment to Christ? Do you see the dynamics that are calling our Catholic people to renewal of their following of Jesus?
In this webinar, Father Frank DeSiano, CSP takes you through the Mass with an eye-opening perspective. Fr. DeSiano looks at the Mass through the lens of evangelization-how the Word of God comes to us, and how we respond. He focuses on five different parts of the Mass that express and deepen our conversion experience. This webinar can bring new vision to everyone-celebrants, lectors, Eucharistic ministers, greeters, and your whole congregation.
---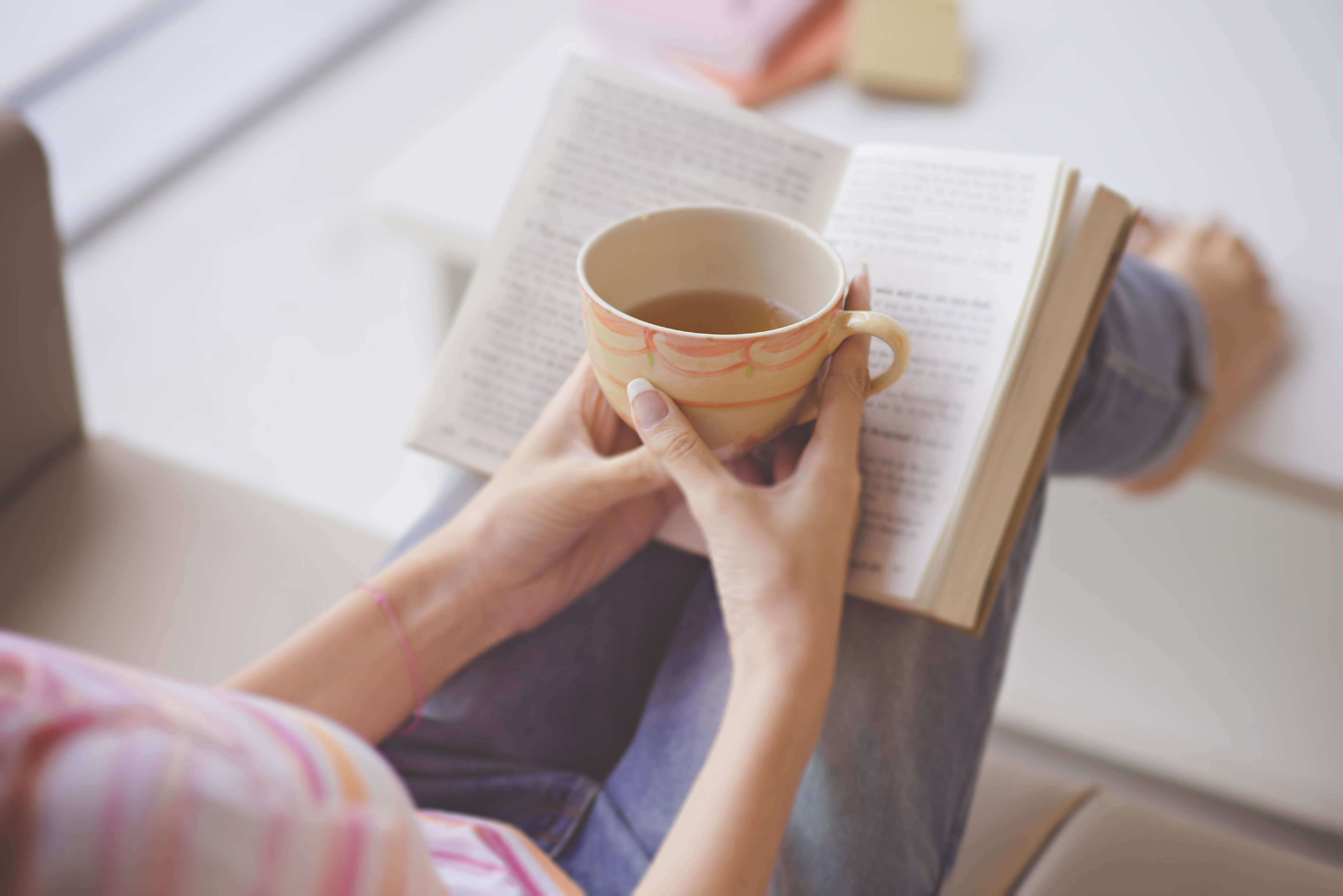 Imagination and Scripture
Monday, May 15th at 3:00pm ET
Imagination and Scripture: Imagination is an essential dimension of the literacy needed to approach the Scripture. How does imagination help us grasp the Scriptures? How does it lead to deeper prayer life? Explore this theme as a way to enrich your involvement with God's Word. RCIA directors, catechists, spiritual directors, preachers will all benefit from this webinar
---
Diversity, leaky roofs and aging priests: Inside the changing U.S. Catholic Church
By Leah Libresco – From America Magazine © Copyright 2017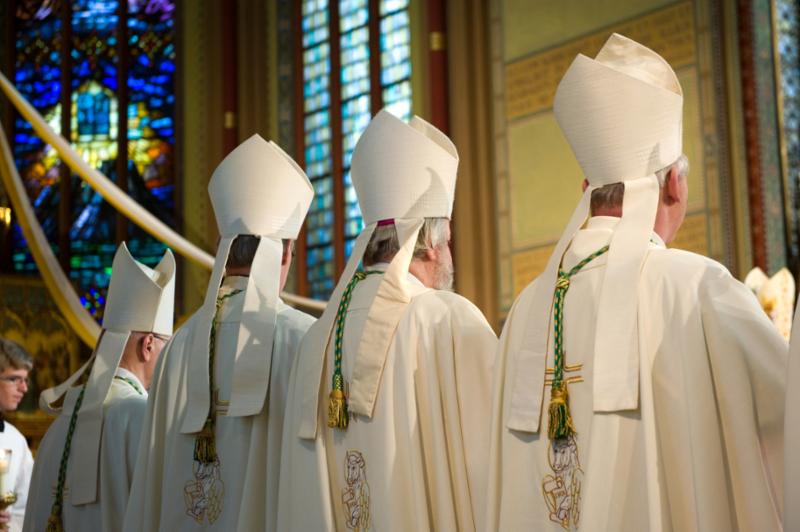 (America) The American Catholic Church is changing faster than its infrastructure can keep up with. Catholic Parishes of the 21st Century, out on Feb. 1, paints a portrait of a church that is challenged not so much by hot-button political and cultural issues as it is by the quotidian concerns of leaky roofs and aging priests. Researchers from the Center for Applied Research in the Apostolate (CARA) surveyed priests and parishioners at a representative sample of churches across the country to create a fascinating census of the church's strengths and challenges, packed with more details than it seems like this slim book could hold.
The simplest takeaway is that the Catholic Church in America is strained by the task of caring for such a large, mobile population. For instance, the distribution of American Catholics has shifted dramatically to the South and the West, and these two regions now hold nearly half of all Catholics-up from only about a third in 1985. The physical infrastructure of the church cannot keep up, leaving these growth regions underserved or forced to innovate, building megaparishes that must invent new ways of serving (or simply keeping track of) their large flocks. Since 2001, nearly a quarter of new Catholic churches have been built to seat more than 1,000 parishioners, triple the share of megaparishes built from 1950 to 2000.
---
Watch a full-length video from The Journey!
Click the image above to watch!
Experience The Journey/El Camino
Want to see more? Click here to walk through Session 5 from Part 2* – Jesus, Host of Meals – which features the above video and focuses on the Last Supper and the institution of the Eucharist.
Bring The Journey to your parish this Lent, Easter, or any time of the year to help your parishioners grow more deeply in their faith and encounter Jesus Christ in their lives.
* Part 2 Youth and Part 3 materials coming Spring 2017.

---
Mississippi Retains Standing as Most Religious State
From Gallup Polls
WASHINGTON, D.C. — Mississippi remains the most religious state in the U.S., with 59% of its residents in 2016 classified as "very religious," followed by Alabama (56% very religious) and Utah (54%). Vermont is the least religious state; 21% of its residents are classified as very religious. Two other New England states, Maine and Massachusetts, are the second- and third-least religious.
These state-by-state results are based on 174,969 interviews conducted as part of Gallup Daily tracking in 2016, including more than 480 interviews in every state and more than 1,000 interviews in most states. Complete results and sample sizes are shown at the end of the article.
Gallup classifies Americans as "very religious," "moderately religious" or "nonreligious" based on their responses to questions about the importance of religion and church attendance. Very religious Americans say religion is important to them and report attending services every week or almost every week. Nonreligious Americans are those for whom religion is not important and who seldom or never attend religious services. Moderately religious Americans meet just one of the criteria, saying either religion is important or that they attend services almost every week or more often.