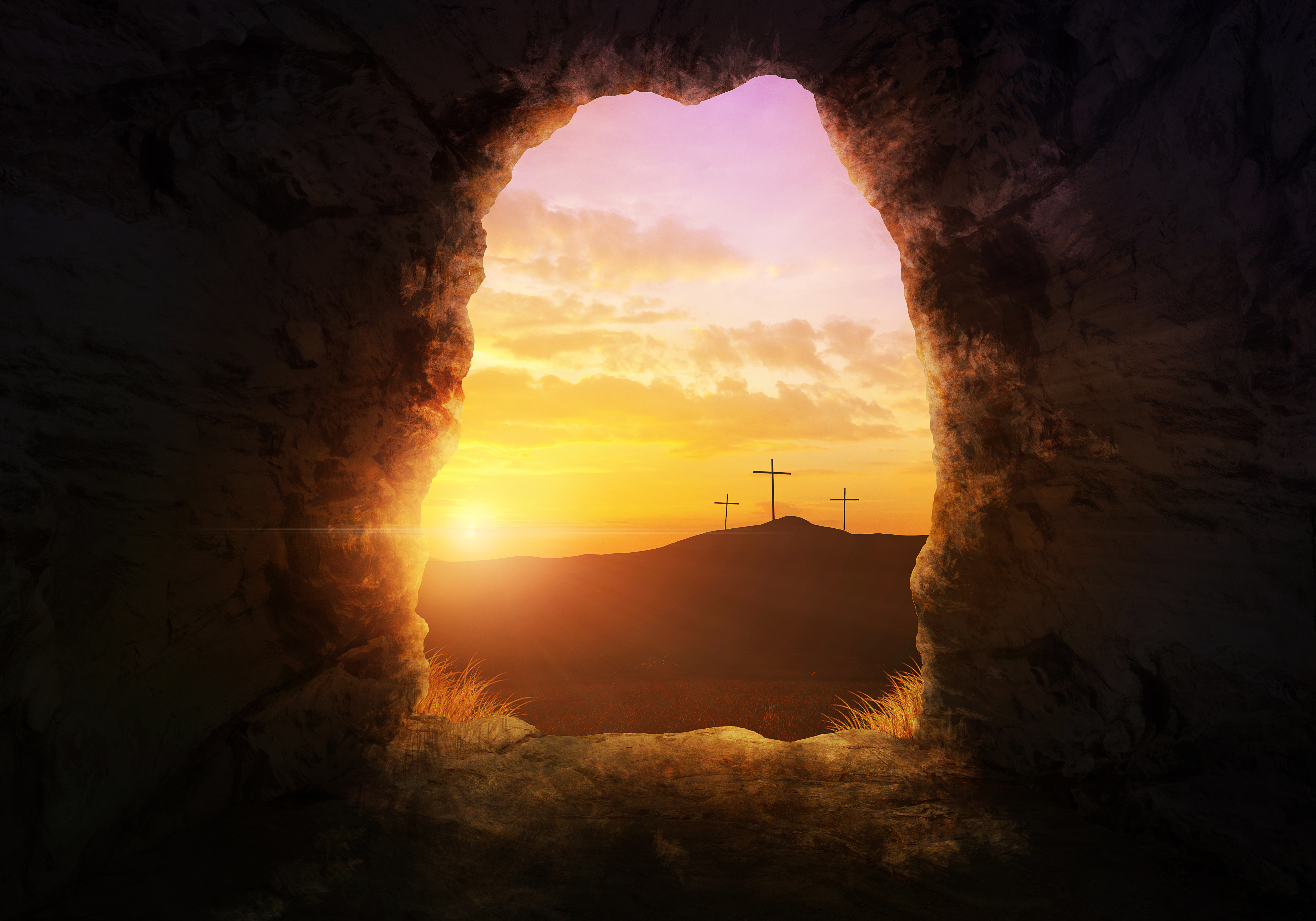 I am sure the glow of Easter still permeates our parishes and communities! My own observation, around the Washington area, was that services were very well attended. I wondered to myself if we had turned a corner in terms of renewed faith and involvement in our parishes.
Our issue this week features the first of three articles on "digital discipleship" – how we evangelizers can grow in digital literacy and use modern communications more effectively to share the faith. Sr. Carol Ceveney offers key guidelines.
I also try to probe the place of the Holy Spirit during these Easter days, in the whole life of the Church. We have to grow much more in our awareness of, and openness to, the Easter gift of the Holy Spirit throughout church life.
We also provide some views of successful parishes and experimental outreaches to people today; reading these will take a few minutes but get our imaginations going more fully. We conclude with a short article on attitudes toward church from modern people. Social scientists see major patterns happening; at the same time, modern life is very fluid and constantly changing.
Please think about what a program like The Journey/El Camino might do to help your parishioners (and their friends) grow in their sense of personal commitment to Jesus Christ. And don't forget to sign up for our May 15th webinar about Scripture and Imagination.
Easter blessings to all,
Fr. Frank
---
Digital Evangelization
This month we begin a three-part series on digital evangelization from Caroline Cerveny, a Sister of Saint Joseph, Third Order of St. Francis from Stevens Point, Wisconsin. She is the Founder and President of Digital Disciple Network, which provides consulting and a team for training ministers to use technology in catechetical and evangelization ministries. She has graduate degrees in spirituality, educational technology, and a D. Min. in parish revitalization.
---
Digital Discipleship: It matters for Everyone (Part I)
by Sr. Caroline Cerveny
Sherry Weddell in Forming Intentional Disciples says, "We must be convinced that all the baptized – unless they die early or are incapable of making such a decision – will eventually be called to make a personal choice to live as a disciple of Jesus Christ in the midst of his Church." (pg. 70)
In addition, Sherry highlights for us the stages of Intentional Discipleship: Trust, Curiosity, Openness, Seeking, and Intentional Discipleship. We will explore later how these are also steps to Digital Discipleship.
The wonderful background materials related to Evangelization and Discipleship offer us helpful suggestions for evangelization and discipleship today. In general, most of these materials do not highlight how being a Digital Disciple stands as an essential element at the heart of ministry. The goal of the Digital Discipleship Series is to encourage us in digital discipleship and evangelization efforts. We no longer have an either/or option. We are now called to integrate the apostolic opportunity of the digital world, so that we may use it effectively in our everyday efforts to incarnate the Gospel message.
Most of us are Disciples! Yet, when we are asked if we do anything with technology, normally we frown and raise our eyebrows when the question is asked. After all – Discipleship is about being "real" with others. Sharing our faith with them. Of course, in the minds of many – this means in a face-to-face opportunity. Today digital tools/options expand a deeper challenge and opportunity for us to share our faith with others via digital tools.
---
A Reflection on the Holy Spirit
I was in the fourth grade at St. Paul the Apostle School on West 60th Street in New York. Since we belonged to the Mother Church of the Paulist Fathers, each week some lucky Paulist Father would give up an hour of time, come to the school, and try to teach us youngsters. I'm sure it was not the high point of the Paulist's week!
I remember this one class when the Paulist Father came to us. They were always dressed in suits and spiffy clericals, so they seemed quite important, even formidable. This Paulist asked our class: "How were you saved?" Quite a question to put before ten-year-olds! And, of course we were quite stumped, looking around, wondering what we should say to this priest.
"Because Jesus died for you," he asserted, in a way powerful enough to remain with me for over sixty years. "We are saved because Jesus died for us." I think of this, particularly as we reflect on the how to articulate the fundamental and primary message of our faith. But as I reflect, I begin to see how, for all its simplicity and power, inadequate it is.
---
Lessons on evangelization from the largest parish in the United States
By Leah Libresco – From America Magazine Copyright © 2017 America Press Inc.
"Pat!" Msgr. John McSweeney calls down the hall. Two heads poke out of two offices, and two replies of "Yes?" come back to him. "This is nothing," the correct Pat says as she walks me down the hall. "We had eight Pats in the office at one point, and two of them were priests."
A profusion of Pats is one of the simplest problems St. Matthew Catholic Church in Charlotte, N.C., has to grapple with. Thirty years ago, St. Matthew had only 237 registered families, but the church has mirrored the explosive growth of Charlotte and now serves over 10,000 registered households, putting it in contention for being the largest parish in the United States. Meanwhile, according to a 2009 study by the Center for Applied Research in the Apostolate, the median Catholic church in America has 761 registered families.
That means everything about parish administration at St. Matthew has to be larger than usual. Some 600 to 700 children receive first Communion together in a single weekend over four Masses. Up to 21 extraordinary ministers of Holy Communion line up at numbered stations during Mass (each with their own hand sanitizer dispenser). And over 7,000 volunteers help to run 103 active ministries.
---
LA Church Cafes Provide a Fresh Blend of Jesus, Community, and Coffee
by Joshua Lurie – From Eater LA Copyright © 2017 Vox Media, Inc.
Wind west of the 405 freeway along Mulholland Boulevard and reach a parking lot at the base of Bel-Air Presbyterian Church. Climb a set of stairs, cross a courtyard, and you'll reach Parable Coffee Lab, a café that's promised "thoughtful coffee, epic view" since launching in December 2016. Parable combines a premium specialty coffee experience with one of the country's greatest coffeehouse settings. On a clear day, panoramic views of the San Fernando Valley extend all the way to the Santa Susana Mountains.<
Parable Coffee Lab is part of a growing trend of churches launching high-quality coffeehouses to build community beyond a single day of the week, practicing a wholesome ritual to generate revenue to fund on-site programs or off-site giving.
In the Los Angeles area, you'll also find Holy Grounds at St. Monica Catholic Church in Santa Monica, Steeple House Coffee at Grace Community Church in Sun Valley, Ignatius Café at St. Agnes Korean Catholic Church in University Park, and House Roots Coffee at Valley Korean United Methodist Church in Granada Hills. While some motivations overlap at these coffee bars, the experiences at each café are fairly unique and can compete with other leading coffee bars throughout L.A.
---
SAVE 20%
Use discount code 
EASTER17
to save 20% on any of the following items:
Discount does not include shipping and handling. Offer Expires 04/30/2017
---
Imagination and Scripture
Monday, May 15th at 3:00pm ET
Imagination and Scripture: Imagination is an essential dimension of the literacy needed to approach the Scripture. How does imagination help us grasp the Scriptures? How does it lead to deeper prayer life? Explore this theme as a way to enrich your involvement with God's Word. RCIA directors, catechists, spiritual directors, and preachers will all benefit from this webinar.
---
See what parish leaders and pastors are saying about The Journey
The Journey/El Camino is helping parishes around the country to grow together in community and mission. At the Cathedral of St. Andrew, one of the first parishes to implement The Journey, Director of Adult Faith Formation Fred Johnson had this to say about the impact of the program on his parish:
"The Journey has had an impact on our parish. And part of it is I am seeing some new people that are showing up in places like our social justice ministry. There are folks who have never participated in liturgical ministry and they are now choosing to do so. The engagement of people who have come through this program is higher and it's bringing new people."
As people experience The Journey, they are able to deepen their own sense of personal encounter with Christ. We've heard from participants in their own words sharing their renewed prayer life, understanding of a personal call to discipleship, and increased participation in parish life. Fred Johnson shares his perspective as a parish leader and also small group leader for The Journey:
"It's helping people to understand that God is not just somewhere out there. That God is with us, and in us, and we're in him."
The Journey can be used at any time of the year and is easy to implement! Click the links below to order or learn more about this exciting new resource.
How can The Journey benefit your parish?
* Part 2 Youth and Part 3 materials coming Spring 2017.
Learn More About The Journey Here!
---
Exodus: Why Americans are Leaving Religion – and Why They're Unlikely to Come Back
The American religious landscape has undergone substantial changes in recent years. However, one of the most consequential shifts in American religion has been the rise of religiously unaffiliated Americans. This trend emerged in the early 1990s. In 1991, only six percent of Americans identified their religious affiliation as "none," and that number had not moved much since the early 1970s. By the end of the 1990s, 14% of the public claimed no religious affiliation. The rate of religious change accelerated further during the late 2000s and early 2010s, reaching 20% by 2012. Today, one-quarter (25%) of Americans claim no formal religious identity, making this group the single largest "religious group" in the U.S.
---