Parish Evangelization Team Members Share Effective Strategies
A number of evangelization teams members have told us some of the things they have done that were effective. We share some of these "stories" in the hope that these practical tips and strategies will benefit your parish evangelization team.
John Ellgas, St. Paul the Apostle, Racine, Wisconsin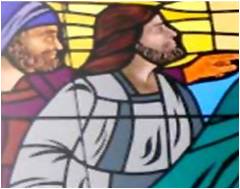 We are located in Racine Wisconsin in the Archdiocese of Milwaukee. Our team came together about six years ago. We do not have the same members as a few have left and a few new have come on board. Our team started when St Paul the Apostle Parish and the Catholic Association of Racine evangelizing teams merged. In this merge four of the ten Racine parishes had a representative. Our biggest effort was creating a Catholic presence at the Racine County Fair for about five years. Through collaboration almost every parish in Racine County had, minimally, a 12×18 hand crafted poster. The actual number of people supporting the booth was about eighty from various Racine County parishes. CAR has since disbanded. Prior to disbandment, and since, we have provided about sixty Awakening Faith sessions at many Racine parishes. Our team has its ecclesial ties to two parishes however our rebuilding effort has added representatives from four more parishes for a total of seven of ten. We are hoping for more. We did this through prayer and visits to each parish council extending an invitation. Our last meeting is the first meeting for the new members. We discussed what we see as our mission – the mission of the Church. We came up with seven or eight activities/action items that we will review and discuss at our future meetings. This is pretty exciting times for evangelizing. The archdiocese just had an Evangelizing Summit which four of our team members secured an invite. We have gotten many good ideas from Paulist Evangelization Ministries.
Carol Prescott, Transfiguration, Speigletown, NY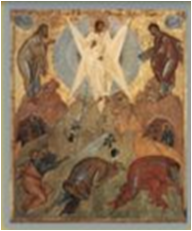 Our evangelization team has been active for fourteen years. This past year we began our Landings ministry and completed our welcome packet. We had just merged with another parish and wanted our packets to represent our newly formed faith community. As a team we have dealt with frustrations, roadblocks, and setbacks but have persevered and put our trust in the Holy Spirit. Due to our various commitments we keep our meetings to a minimum but regularly communicate by e-mail and phone. This has enhanced our ability to work as a team.
Linda Crepeau, St. Patrick Church, Cambridge, NY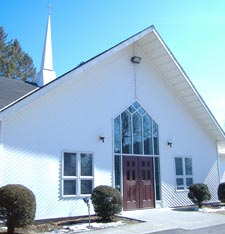 Our E-Team consists of 8 members. The first year was a formation year – we read many of the documents, and after several months, we realized that Evangelization is not just another program, but a way of life. We just finished our second year as a team, and folks are comfortable with each other. Several members have been in home faith-sharing/bible study groups and this, more than anything, has built up a sense of community and trust with letting 'walls' down and doing actual faith-sharing. This 'being comfortable with one another' has allowed our E-Team to function in really healthy ways. These are a few things we've been able to do:
Produced a parish welcome brochure
Put on a dinner for the confirmation kids and their families (and spent quality time talking and listening to them)
Wrote over one hundred letters to those who have 'fallen away' from our church in recent history – inviting them back, trying to open dialogue. We are considering a door-to-door ministry this coming year.
Produced lovely 'welcome' gift bags for newcomers – filled with lovely tidbits. When we first did this, it was suggested that we "clean out the old drawers" and fill the bags with old dusty rosaries and prayer cards, that were in the office cabinets. Instead, we have made these absolutely beautiful with relevant little encouraging gifts and hand-written notes from parishioners welcoming them.
We have a great working relationship with the Parish Pastoral Council. Evangelization is reflected in every ministry within and outside of our parish and this focus needs to be purposely developed and nurtured. we have found that it is in the establishing of RELATIONSHIPs that Evangelization blossoms on the parish level.
Very Rev. John Geaney C.S.P., Cathedral of St. Andrew, Grand Rapids, Michigan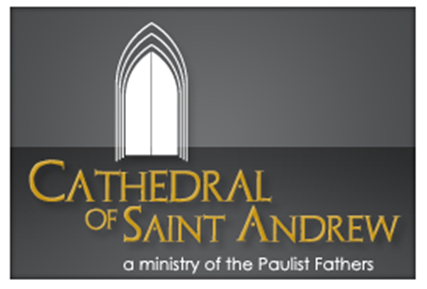 Right now our evangelization team is small, but we're making some good progress. We have two events for the Fall — an Open House, and a possible concert to which we will invite people so that they can get a sense of the Cathedral without being frightened about "going to Church." We're trying to tie that to an offer from a local restaurant. We're also going to try mailing invitation cards to two groups: (1) kids moving into downtown colleges and (2) people living in high-rises within the parish.  We're using the post-office zip code blanket mailing for that one. The team did all the things in terms of preparation that we thought would be helpful: review the documents, try to get people on the committee who wanted to do the work, keep them involved as best we could. It's a brand new committee so we are not up against folks that have been on the committee a long time.