Forming Catholics to Encounter Christ: One Example
by Magdalena Gutierrez

"Maggie, 500 children have enrolled to begin religious education this year," said calmly the parish coordinator of catechesis. I looked her in the eye, " 500?!" and she replied with a beaming smile. These children will come every Sunday morning to learn about Christ and His message of salvation! Every Sunday there will be a chance to talk to them and show them the secrets of the kingdom of God and the treasures of grace. Every Sunday a chance to pour pure water in their minds, fertilize and remove the soil and watch them grow in maturity. What an incredible honor and what a beautiful art catechists create!
My experience in catechesis has taught me that among these 500 children one can find a few angels, good and obedient children, who can answer the questions, always read the book at home and have learned to pray with their parents or grandmothers. And also, we can recognize, even from kindergarten age, those "devils" that will not sit still and will be looking for some extra- curricular activities, acting out of order and causing distractions while the teacher seeks to move forward with the "lessons" of faith. Perhaps the person reading this has personal knowledge of this kind of situation.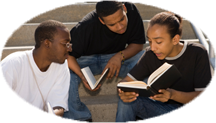 Thank God catechists have learned in their training and through special graces received how not to respond to the situation of chaos in kind. I have spoken with some people who would be catechists but fear these situations and do not consider themselves able to resolve the "chaos" in a peaceful manner with other people's children. Thankfully they have the honesty to express their limitations and refrain from entering into situations they are still learning to control.
<p">We recently started an adult class about Catholicism and the participants were asked what made it difficult to live the faith? What obstacles did they need to overcome? Without missing a beat and as a team they began to enumerate the seven deadly sins. A teen-ager, who had come with his mother, had an iPhone and searched the Internet to help us find the seventh and last one that was escaping our memory: greed! Then we called to mind how Jesus defeated each deadly sin during his life but especially during his passion. Here the opinions stopped being unanimous as some people were not ready to concede the point that by faith, we are called and we have received the grace to overcome these deadly forces as Jesus did. Yet, the "lesson" helped people to see how an encounter with Christ can help us to live in a virtuous way and overcome some of the deadly habits that are a part of our lives.
In October 2012, Pope Benedict XVI has called the universal Church to celebrate the Year of Faith and we can reflect on how to extend the invitation to the members of our parishes. How is Faith celebrated? Obviously every Sunday or weekday while participating in Mass we are celebrating the faith. Therefore, teaching others to participate in the Eucharist is a very good way to participate in the Year of Faith because it is in the Eucharist that Christ gives us the grace of being authentic Christians, through His Word and our participation in his sacrifice. This is where we are invited to discover his presence among us, encouraging us and illuminating the situations and obstacles that keep us from the true freedom and justice of his kingdom.
Many times what people need is someone who will listen. They need someone who will let them talk, who will affirm them in what they have achieved and congratulate them on their efforts. They often need someone to confirm what they are already doing well and show them where to continue reading or invite them to keep the conversation going, according to the learning styles that a person may prefer. And I'm talking both children and adults. In this Year of Faith and long after, we can share our faith with others, whoever it is God has placed in our lives. Faith is not to be kept secret; it is to pass it and to strengthen it as we share it with others.
Five hundred children in catechesis along with their parents make up a small Peace Corp for the kingdom of God! What an opportunity to help these young people expose the obstacles to faith and teach them from youth how to put aside sloth, gluttony, greed, lust, pride, envy and hate. Likewise, we have our universal champions of faith in the virtues of diligence, temperance, generosity, chastity, humility, charity, and patience. It is good to commit these to memory but even better to plant them in our hearts. They in turn attract beautiful graces and attitudes in the faithful who cultivate them. In this Year of Faith may our parishes find new and creative ways to sow the seeds of virtue and offer the Light that dispels all darkness and gives growth to God's Way of Love!