Evangelizing Through Memoir:
A Treasure Trove of Sharing Faith
by Susan Blum Gerding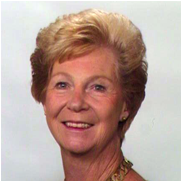 Last year, I began teaching memoir classes, and I was surprised to see that all of my students included faith-sharing as a significant part of their stories. "And why not?" I asked myself. Faith is such an important dimension in one's life and is the foundation for many of life's experiences and decisions.
This year, I wrote my own memoir…and what really surprised me was the depth of the faith-sharing in this recording of my own life. I found myself sharing how my faith impacted events, experiences, or decisions which I had never shared with my own children, let alone the grandchildren. We grandmas and grandpas especially have an obligation/opportunity to share our faith with our families – our children, grandchildren and their children, and others, as well.
One of my students began each of her chapters with a Scripture verse and introduced each chapter with a spiritual comment. For instance, Dorothy began her memoir by writing in Chapter One: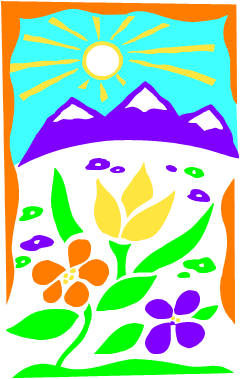 Your eyes beheld my unformed substance; in your book were written, every one of them, the days that were formed for me, when as yet there was none of them.
 – 
Psalm 139:16
How God, in His providence, chooses the circumstances of our birth is beyond my comprehension. I do believe that even before time began, He knew just who I would be and when I would enter this world. He knew what gifts and talents I would need to be part of His plan of salvation and the Body of Christ. The name Dorothy means 'Gift of God'. I like to think that when I was born, my parents thought of me in that way."
What a lovely way to introduce her memoir and her faith into the context of the entire book, titled The Whisper of God.
Faith stories in memoir are not only "happy ever after stories." Here is another example from one of my student's memoirs, a recollection of disappointment on her First Holy Communion Day from Vinegar & Honey: A Memoir. Her children never knew about this until they read it, and this experience opened the door for many conversations on times that they were disappointed in their own lives.
At seven, I made my First Communion. This is a very important day for any Catholic child and usually one that is celebrated by the entire family. Again my memory may not be accurate, but it is what I recall. I remember walking to church alone that morning, all dressed in my pretty white dress and veil, and knowing that my father did not come to Mass I am not sure if my mother did not come either, even though I can't remember her being there. I know that my father didn't because when I got home from Church, he just got home from fishing. I was sad and hurt that my father could not share in or acknowledge the importance of this day in my life. It was the first of many such celebrations which he would not attend."
A third sample of including faith stories in a memoir comes in my own Magnificent Chaos:
The odds of my ever becoming a Catholic lay preacher were about a million to one. Not only was I female, which was never allowed in the Catholic Church, but I was raised Presbyterian and grew up in a very dysfunctional family, which resulted in being one of the shyest, most insecure women in the world. However, all that began to change through an incredible conversion at age 21 which brought me into the Catholic faith. Over time, I eventually preached to thousands and thousands of Catholics, including laity, priests, sisters, bishops, and cardinals.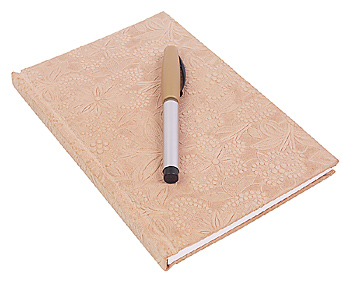 Following this reflection, I then spent an entire chapter on writing about my conversion experience. My children and grandchildren have already heard that story, but I hope many of the readers of my memoir will be inspired by my reflections and by the sharing my favorite Scripture verses, as well as many other stories of experiencing God touching my own life.
For those who are interested, I close with the reasons for writing a memoir, taken from my book Memoir in Months: Practical Guidelines for Writing Memoir:
You are totally unique, and you are in charge of what goes into your memoir and what doesn't. You control which experiences or decisions are public and which will be kept private.
Writing your memoir will help you to learn about yourself in a kindlier, more accepting way.
There are many who have had similar experiences…your siblings, child, spouse…but no matter how close we may be, we still don't have the same memories.

 

You probably want to be a part of your children and grandchildren's lives forever, and the only way that will happen is from the memories you have recorded.

You are a witness for future generations as you add your comments, observations, feelings, experiences, especially relating them to your faith.
You introduce yourself to your posterity in a very real and wonderful way. Your words give new images of yourself. You have lived a good life and you should let your children and grandchildren know what you have learned and seen. They don't know about your memories or the events or turning points in your life and times, unless you tell them.
You want your stories to represent you. If someone else wrote your story, he may not tell it the way you want it told.
When you have finished writing your memoir, you will have a deeper sense of who you are and what is important to you.
Your reason for writing your memoir is: _____________________________________________________________________
To get started in writing your own memoir, go to
www.jeremiahpress.net
 for a very practical,
free
guide to sharing your life and faith.
Susan Blum Gerding, Ed.D., is a noted evangelist and certified grief counselor. She has been president of Evangelization—Jeremiah Press for 27 years and was the founding President and CEO of Isaiah Ministries, Inc.