Are You Saved Yet?
by Tony Krisak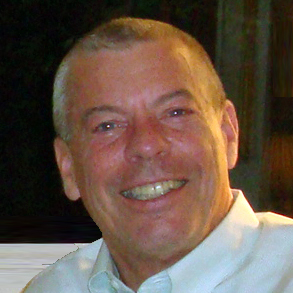 "Are you saved?" For Catholics this question can be a conversation stopper, the threat of an impending argument, or an invitation to think about what salvation means in our lives. Perhaps we have heard this question through the voice of an evangelical Christian who wants to convince us of our "misunderstandings." Or perhaps we have heard the question from a seeker who wants to know what salvation is all about.
No matter what we might have heard, the center of salvation means becoming involved in a relationship with God through Jesus Christ. "Are you saved?" The Scriptures assure us that salvation has been accomplished through the death and resurrection of Jesus Christ. Thus, we might rightly answer, "Yes!"
On the other hand, if we look around our world and into our own hearts, we will discover a world marked by both good and evil and we will discover hearts that are often torn apart by sin and frailty. "Are you saved?" In this context, we might rightly answer, "Not yet!"
Can it be "yes" and "no" at the same time?
In the Essential reference Book for Biblical Metaphors: From Literal to Literacy (a good reference book to have around), Episcopal priest James Rowe Adams tours through some of the biblical passages about salvation. He concludes his brief treatment by suggesting that salvation can refer to rescue in at least three ways:
For people who live in fear of eternal punishment and desire to be free from that fear;
For people who want to be relieved from compulsions, addictions, and other self-destructive behaviors; and
For those who want to be pulled from emptiness, meaninglessness, isolation, and despair.
He further suggests that talk about salvation can often be awkward because people tend to speak about the first condition and relate to salvation as something that happens after they die, but they avoid facing that salvation may also have something to do with the second and third conditions.
When we look at those second and third conditions, we find that salvation makes sense for our very human existence. We discover that salvation takes us outside our private little worlds and situates us in relation to others. We also discover that salvation is an ongoing event in our lives as we continually struggle with the hurdles of sin and imperfection. Yes, we are saved, because Christ has opened up the opportunity (the way) for us to be rescued from what is evil. No, we are not yet fully saved, because as human being we continue daily to attune ourselves to the mind, heart, and hands of Christ.
Fr. Frank DeSiano, in his book, Why Not Consider Becoming a Catholic?, speaks of Christ as the one who fixes our human problems. It is a way of acknowledging that faith can be decisive for the way we live and for the way we address the problems and evil in our lives and in the world.
Take this a step further. If we reach out to seekers and others who wonder about faith by assuring them they will "go to heaven," they may have a hard time understanding what we are talking about. But if we can speak about our faith and about salvation from the perspective of overcoming self-destructive behaviors, emptiness, despair, or anything else humans face, we may start to make sense. We can become a credible witness to Jesus' words in the Gospel of Luke: "Now is the time of salvation," and to his announcement throughout the Gospel accounts, "The reign of God is at hand!"
Fr. Tony Krisak, a priest of the Diocese of Trenton, is the Director of Online Services for Paulist Evangelization Ministries.  He is currently teaching a course on Biblical Spirituality in the graduate Pastoral Counseling Department of Loyola University Maryland.