I'm Losing It!
by Martha Fernández-Sardina


"I'm losing it! This time, I really am!" Do you find yourself thinking that? I sure hope so, because it's Lent – a time for true resolve and real effort.
The Lord calls us to lose our lives so that we might save them. That means, among other things, losing our mind – the merely human way of thinking and relating to God, self, and others. We are to acquire a fresh way of thinking putting on the attitude and the mind of Christ – God's way of thinking and relating (cf. Philippians 2:5; 1 Peter 1:4; Romans 12:1ff).
Lent begins with the call: "If anyone wishes to come after me, he must deny himself and take up his cross daily and follow me. For whoever wishes to save his life will lose it, but whoever loses his life for my sake will save it. What profit is there for one to gain the whole world yet lose or forfeit himself?" (Luke 9:22-25) Though this doesn't seem to "add up" we repeatedly see that Gospel math doesn't seem to make sense unless we are thinking like God for "the foolishness of God is wiser than human wisdom, and the weakness of God is stronger than human strength." (1 Corinthians 1:25)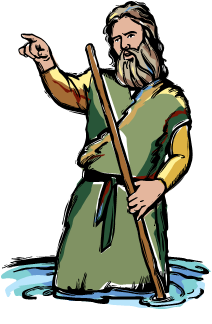 God considers gain what many of us consider a loss, and vice versa. With the Lord a plus is a minus and a minus is a plus – and we may never fully know this side of heaven what a person or thing is truly worth. Think of the widow and her mite: Jesus says she gave more than all who gave sizable amounts (Mark 12:41-42.) Think of John the Baptist whom Jesus called the greatest and the least: "among those born of women there has been none greater than John the Baptist; yet the least in the kingdom of heaven is greater than he." (Matthew 11:11) Understand Christ's logic when He says: "You know that the rulers of the Gentiles lord it over them and the great ones make their authority over them felt. But it shall not be so among you. Rather, whoever wishes to be great among you shall be your servant; whoever wishes to be first among you shall be your slave. Just so, the Son of Man did not come to be served but to serve and to give his life as a ransom for many." (Matthew 20:25-28) To "make it big" with God you must become small and to be "the greatest" you must become the least.
Lent is a great time for a thorough spiritual inventory to ascertain how much or how little our thinking resembles Christ's. Prayer, fasting, and almsgiving will aid us immensely to "lose it" this Lent. Daily dying to self (self-denial) will mean stripping ourselves of all that is not of God and does not lead to God, but ties us down to merely human ways of seeing and relating.
A firm resolve to trust Christ and abandon ourselves into God's loving embrace may very well mean the difference between a so-so Lent and an amazingly graced Lent! We must decide to make this the best Lent ever by being among the "biggest losers"! We can and must try harder and smarter because we can and must be saints. The evangelization of the world to a significant degree depends on it: "Modern man listens more willingly to witnesses than to teachers, and if he does listen to teachers, it is because they are witnesses." (Pope Paul VI: Evangelii nuntiandi, 41) The world needs us to witness to the fact that Christ has not lost His mind when asking us to lose our lives in order to save them.The world needs glow in the dark saints who radiate the light of the Gospel we proclaim and the beauty of the Faith we profess!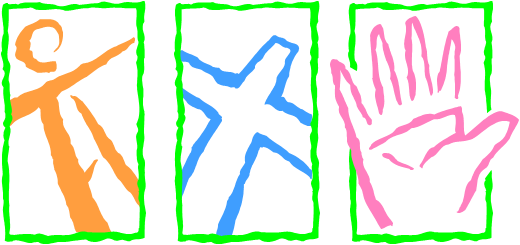 Resist the temptation to see this as foolish, counterintuitive, or impossible to achieve. Pray daily to see God's wisdom and power in what appears to be foolishness and weakness, and to take up your cross daily. The cross is heavy, yet Jesus says His yoke is easy and His burden is light. So, it must be possible, not to mention rewarding! Let us learn from Jesus what it means to be meek and humble of heart, surrendering fully, again and again, in new and deeper ways, until total abandonment to God is attained and we are lost in love – and therein find our true self.
It's important – for our own sake and for the sake of the new evangelization entrusted to us.
I'm losing it! This time, I really am! I'm truly resolved to make some real effort this Lent so as to achieve a bit more death of self than last year. Even if the progress is small, I pray it is observable in some way and lasting too. May the same be true for you.