Forming Teens and Finding Solutions
by Amy Hoyer

Keeping high school teens engaged and connected in a parish is a daunting task. Providing meaningful opportunities for high school teens to learn in a church setting is even more challenging. Classroom model learning doesn't work and the availability of qualified youth leaders is slim. Though acceptance of Lay Ecclesial Ministers in the Catholic Church is growing, their availability seems to be shrinking.
Our archdiocesan director of adolescent and youth ministry recently told me that our diocese had twenty-two faith formation leadership positions open in the past year. Eleven of those positions were filled. Our parish was one left with an opening so we had to get creative in our approach to provide programming for high school teens. To our surprise, our creativity is working and the teens are benefiting in ways we could not have imagined.
Our faith formation program for high school teens includes a Confirmation component. Each month, teens are invited and expected to participate in a large group learning experience, be an active member of a small group and attend a Confirmation session if the teen is a junior in high school and wishes to be confirmed.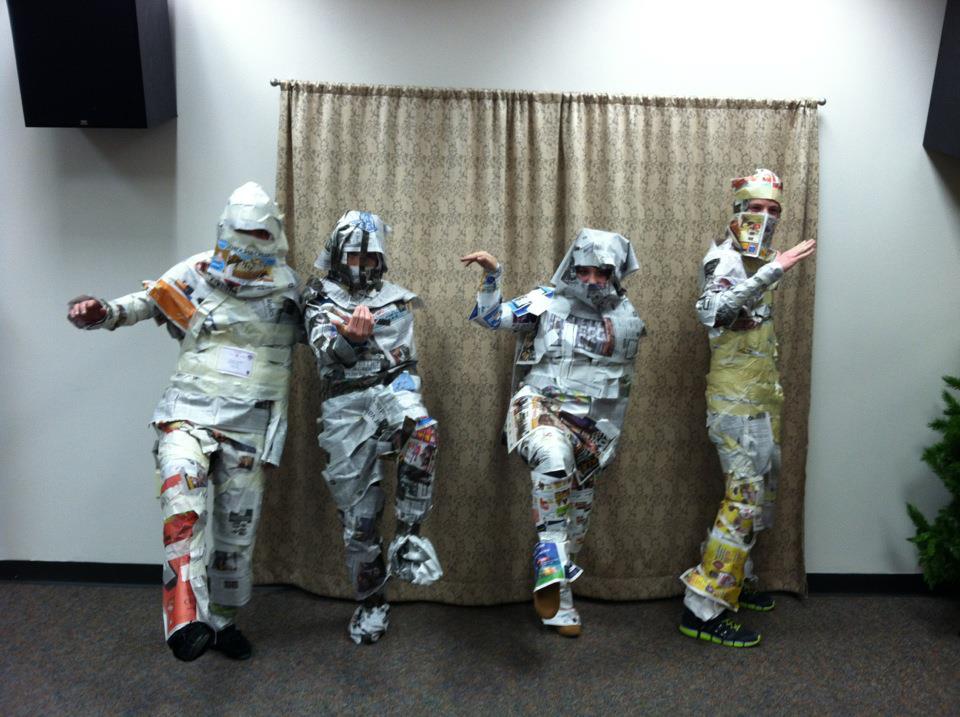 Large group sessions last about an hour and half and cover a wide variety of topics. This year we were able to offer ValLimar Jansen, this year's NCYC emcee who presented "I Don't Get Anything Out of Mass!" and a mission titled, "Called and Sent," given by Fr. Frank DeSiano, OSP. Other topics presented included "God's Grace in Dying" where one of our priests shared his story about living with terminal pancreatic cancer and another,
"Acts of Kindness all Year Long" provided an introduction into Catholic Social Justice teaching taught by our pastor. That session included a reminder of our moral responsibility to be aware of the needs of others everyday, not just around Thanksgiving and Christmas. We had three panelists share how their Catholic faith influences the work they do for a non-profit organization, as an immigration attorney and as a co-founder of a homeless shelter. Ten large group opportunities were scheduled and teens are expected to attend seven.
Small group sessions include reflecting on the Sunday Gospel readings and doing a group book study. They are led by catechists/youth leaders who get to know the teens and spend as much or as little time as needed to be meaningful mentors and teachers. Small group sessions are scheduled but many small groups opt to get together beyond their scheduled time.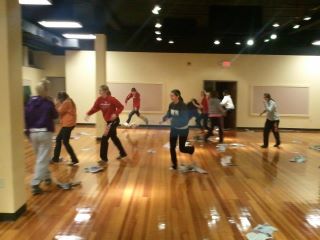 Our Confirmation Program and our High School Youth Group that we call "Retreat Team" both offer ongoing formation for our teens. Confirmation sessions are scheduled monthly and are also part of our Confirmation Retreat experience that kicks off the Confirmation process. Retreat Team is our group of Confirmed teens, high school seniors, who want to stay active. Most of our Confirmed teens choose to be part of Retreat Team. Currently we have 27 active participants that get together each week. The Retreat Team hosts the Confirmation Retreat, puts on retreats for other parishes and helps with youth activities in our parish. They are also invited to attend large group learning experiences, are included in the fun, games, and service opportunities that are also scheduled throughout the year.
Our program is far from perfect and it requires a lot of communication between our Confirmation Coordinator, Retreat Team Leader, Small Group Leaders and the Director of Faith Formation, not to mention parents and teens. We have to work collaboratively and stay in close communication. One of the benefits of working in a team is that it gives our teens opportunities to make connections with several adults who all have different personalities and styles of leadership. It also offers us an opportunity to run a dynamic program. We can't get locked into a "this is the way we've always done it" way of thinking so we can problem solve, make changes and address needs as they arise in both short term and long range planning.
We all have a place in building God's Kingdom right here right now. At St. Patrick Parish the task is up to many individuals who care about our teens and the future Church. It is a wise person who believes that our youth are the Church here and now, and they are worth our time and commitment. Our young Church has so much to offer and by investing our time in our teens, we, too, can learn so much.
Amy Hoyer has been the Director of Faith Formation at St. Patrick Parish in Cedar Falls, Iowa, for thirteen years. She was born in Bethlehem, Pennsylvania, and realized her calling, to be an Iowan, when she married Todd, her husband of 30 years. Together they raised five sons and a daughter, Grace, and through the years have opened their home to numerous foster children. She earned a BA in the Study of Religion and continues to be formed through Illuminare: Ministry to Ministers at the Benedictine Center of St. Paul's Monastery, St. Paul, Minnesota. She loves spending time with family, friends, her dog, and riding her motorcycle.