Clergy Beyond Borders in a Pluralistic Society
by Thomas Ryan, CSP

Clergy Beyond Borders is a network of largely Jewish, Christian, and Muslim religious leaders dedicated to an active religious pluralism that goes beyond mere tolerance for difference.  The foundation for its work is the conviction that all religions contain a message of commitment to improving the world, but that it is generally the differences rather than the commonalities that become the subject for discussion.
Rev. Dr. Diana Eck, known for her work with the Pluralism Project at Harvard University, has provided some helpful distinctions between diversity, pluralism, and tolerance in the following terms:
Pluralism is not diversity alone, but the energetic engagement with diversity. Religious diversity is a given in our society today, but religious pluralism is not. Pluralism is an achievement. Mere diversity can exist without genuine encounter and relationship.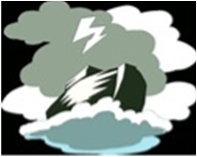 Pluralism is also more than mere tolerance. It is the active seeking of understanding across lines of difference. Tolerance, while being a necessary public virtue, does nothing by itself to remove our ignorance of one another, to challenge the half-truth and stereotype. It does not require Jews and Muslims, Christians and Buddhists, Hindus and ardent secularists to know anything about one another.
In the minds of many, pluralism may be associated with relativism, which forces us to leave our identities and commitments behind. But pluralism properly understood is the very encounter of our commitments. It means holding our deepest differences—including religious—not in isolation from but in relationship to one another.
Positively put, pluralism is based on dialogue and encounter, give-and-take, criticism and self-criticism. Real dialogue means both speaking and listening, and that exchange reveals both common understandings and real differences. Pluralism involves the commitment to engaging in the dialogue—with one's religious commitments intact.
At present, religious and cultural pluralism in our North American context is facing a critical challenge. Last month we observed the 10th anniversary of an event—the attacks on the Trade Towers in New York City and the Pentagon in Washington, DC–that elicited a pervasive fear of "the other". That fear has been exacerbated by events of the last decade, such as the rights of undocumented immigrants and the increased presence of religious minorities.
Clergy Beyond Borders (CBB) would have us realize that this situation is not solely a concern for religious minorities or for those who favor inter-religious understanding. It concerns everyone who wants to see in clear manifestation the principles of pluralism and tolerance on which their country is founded.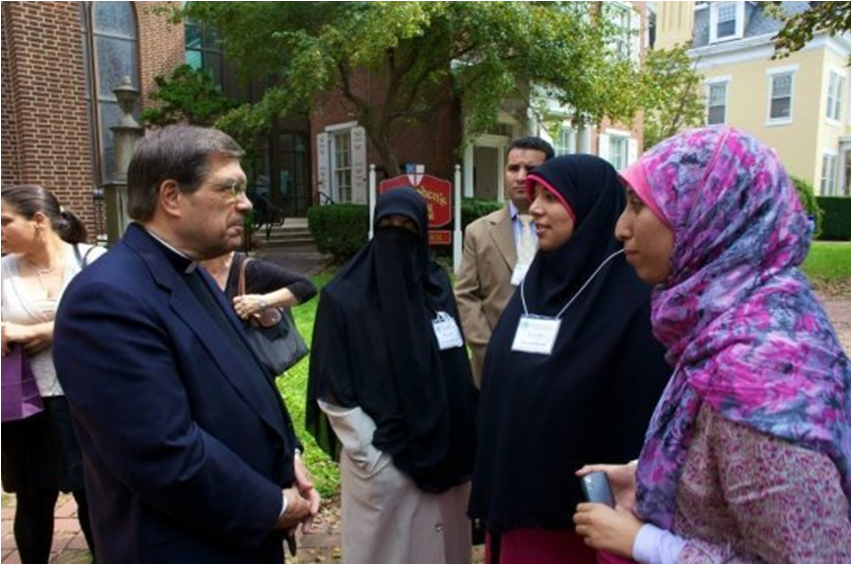 One of the Washington, D.C.-based CBB's outreach projects is a domestic Religious Leaders for Reconciliation Bus/Caravan designed to amplify the voices for pluralism and confront extremist trends, both of which exist in the various religious traditions. With positive messages and a multi-religious clergy model, CCB seeks to correct ignorance and misperception.
To this end, in September, the team of a rabbi, a Catholic priest, a Protestant minister and an imam boarded a van emblazoned with symbols evoking religious pluralism for a fifteen-day, interstate "Caravan of Reconciliation." The Caravan traveled through 10 states in the southern U.S., shoring up local interfaith efforts where they exist, while sowing new seeds of cooperation and inter-religious understanding where none have flourished.
Along the way, it offered training for religious leaders along with inspirational programs for youth and general audiences in communities which have exhibited disruptions to interfaith harmony as well as in communities seeking to prevent such problems, increase inter-religious cooperation more widely, and promote pluralism and tolerance.
The caravan presented between two and four events each day at university campuses, synagogues, churches and Islamic centers.  The interfaith team addressed large community events, houses of worship, and small gatherings of students, clergy and community leaders, offering teachings from Jewish, Christian, and Muslim traditions in support of respectful engagement with people of other religions.
The CCB's president, Imam Yahya Hendi, who serves as chaplain at Georgetown University, said, "As one family with different brothers and sisters on the common ground of this one threatened earth that we all share…let our struggle be one to increase education and sustain inclusiveness. We affirm the rights embodied in the Universal Declaration of Human Rights, proclaiming that all human beings are born equal in dignity and that the recognition of this inherent dignity leads to equal and inalienable rights for all members of the human family. This affirmation is the foundation for freedom, justice, and peace in the world."