Why Join an Evangelization Team?
The Voices of Team Members
Fr. Tony Krisak, ed.

Why would someone join an evangelization team? Some Catholics volunteer on their own, some say 'yes" to a personal invitation, and some take on the task of starting a parish evangelization team. Their reasons for joining or starting a team reflect the power of faith and an awareness of what a gift the faith can be in the lives of people. These reasons also reveal the willingness many have to take on what can be a difficult challenge, at times. We are grateful to those who have agreed to share their stories in Evangelization Exchange.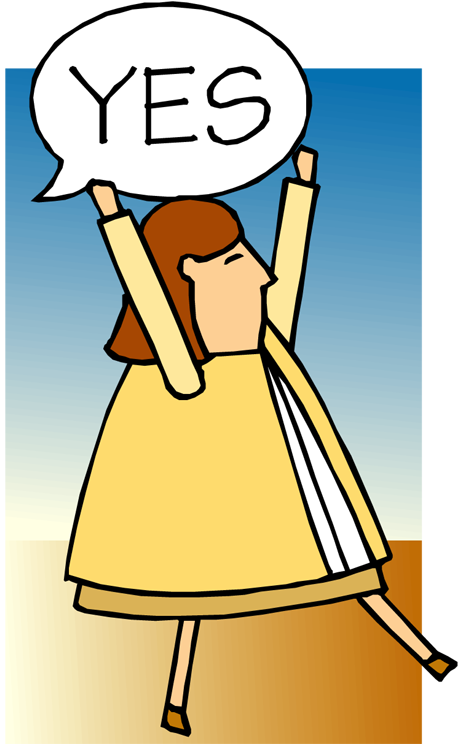 Tom (2 years on evangelization team), from Elizabethtown, Pennsylvania, volunteered because he saw a need for Catholics themselves to be evangelized: "My first experiences in my current parish showed that few Catholics recognize the Bible or Social Justice as tenets of their faith. I thought Evangelization should help address these shortcomings."
Kathy (10 years on team), from Lenoir City, Tennessee, also volunteered to be on the team: "I wanted to share the truth of the faith that I had learned. Our Catholic faith is a great gift from God and we should share it with all who will listen and want to know the truth." She also reports on what the team is doing now: "We are currently exploring different ways to evangelize and reach out to the local community, first of all to make sure they know we are here and are happy to answer their questions and help them explore Catholicism."
Ronald S. (2 years), from Schenectady, New York, took some initiative in volunteering: "Our parish did not have an evangelization team. I approached the pastor and asked if I could help start one." He speaks about the progress the team is making:
It has been slow going. First – trying to convince the pastor, council and staff that it is necessary and there was little support for our efforts. In Spring 2011, we had a change of parish leadership which is very supportive of our efforts, and now we are trying to ramp up our efforts. I attended a summer training session led Fr. Frank DeSiano, CSP. That session was in one word – AWESOME. Training the team members and educating the Pastoral Council and Parish are the current priorities. One of my personal challenges is being able to patiently move the council and parish in the direction we need to go — because Evangelization is something we should have been doing for a long time. If only I could bottle my sense of urgency and get the rest of the parish to taste it and become as excited as I am about the awesome gift that Jesus has given us by inviting us to share His Gospel and invite others to share in that same gift.
Pat (1 year), from Norwalk, Ohio, volunteered in response to a general public announcement in the parish: "I thought it was a good opportunity to spread the good news." She adds, "I've found one-on-one contact the most effective form of evangelization, but it takes a lot of time/effort. People could use support in this area and encouragement to try other methods/other resources."
Hank Ameling (1 year), from Edinburg, Texas, volunteered to be on the team, explaining, "I asked for a chance to start a team. The Sister in our parish who was in charge of evangelization retired and there was a void." On getting started, he observed: "I'm in the infancy of evangelization and just trying a few things. We have a small team and very unenthusiastic parishioners. It's going to be very hard."
Roger (1 year), from St. Michael Church in Brookville, Indiana, responded to a personal invitation to join the team: "It was not of my Choice. It was the choice of Director of Religious Education by the Faith Formation Commission. Ultimately it was my Choice. I said Yes. I did not think it would be good to say No." He further explains, "The Catholic Church needs to be the Leader in New Evangelization in the U.S. There is Really Bad Evangelization out there, that can do Much Damage. We are Guilty for doing Nothing about it."
Tom (2 years), from Monroe, Michigan, also responded to a personal invitation: "I had been on the RCIA team for several years, and I wanted to do more to reach out to people and spread my faith."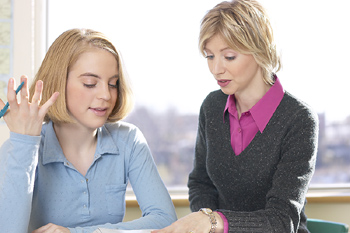 Rosemarie Constable (7 years), from Hightstown, New Jersey, also responded to a personal invitation "because I believe that our Church needs a revival. Many of my family and friends have left the Church and I wanted a way to help and bring not only family and friends but everyone back to the Church." She also commented on being part of a team: "It is great to work as a Team. I feel the power of the Holy Spirit explodes when he hears many voices chanting the same thing. The benefits are invaluable. Though we may not see them immediately, they gradually and surely build that bridge to Jesus Christ."
Joan (4 years), from Dayton, Ohio, joined the team when she was designated as the parish staff person for evangelization: "One of our most exciting endeavors is neighborhood walks where we knock on doors."
Madelyn (5 years), from Springfield, Pennsylvania, serves as Director of Religious Education in her parish and explains why she started a team five years ago: "We saw a need for a team to renew the faith in the parish because of 18% attendance at Mass. We have a parish with over 2300 families." She speaks about reaching these families:
We have just completed visiting all the families in our parish over a 3 year period. We were guided by a wonderful religious, Sister Louise Alff, who coordinated evangelization for the Archdiocese of Philadelphia. Sister is no longer employed there because of a restructuring of offices in the Archdiocese. Sister made "evangelization" come alive in many parishes of our diocese for the past few years.
Pat (2 years), from Gettysburg, Pennsylvania, volunteered to start a team because of her experience as a returning Catholic: "I was away from the Church for many years and needed the kind of warm and loving invitation to 'come back' that we try to convey when we visit."
Does your parish have an evangelization team? If yes, why not join? If no, consider getting one started. At Paulist Evangelization Ministries we are here to help and to provide resources you may need.