'Christmas Carol Festival' Draws Thousands in 2010
by John Boucher
Readers are always welcome to submit their stories of evangelization to our online newsletter, and we thank John Boucher for this submission.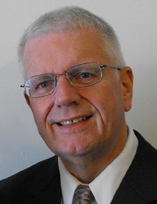 DIOCESE OF TRENTON–"Christmas Carol Festival: A New Way to Reach Inactive Catholics" brought over 4,000 participants together at fourteen locations to sing and pray the Gospel message together in the 2010 pre-Christmas season. Started in the diocese in 2007, the number of parishes involved jumped by 57% and the number of participants increased by over 2500 from 2009-2010.
The Monitor, the diocesan newspaper reported: "The Christmas Carol Festivals invite people to come together during Advent to sing faith-based songs such as "O Come, All Ye Faithful," "Hark! The Herald Angels Sing," and "Silent Night." But singing festive songs is only the beginning.
While each parish adds their own personal touches to the festival, common elements include Scripture readings, individual faith witnesses and lessons about the meaning behind the songs. Parish leaders attend a workshop to learn how to put the festival together and begin their planning as early as the spring, with teams of volunteers from ministries including music, evangelization, adult faith formation and hospitality pitching in to make the festival a success.
The Christmas Carol Festivals are also designed as an evangelization tool, offering a first step back to the Church for those who may have been away or are not actively practicing their faith. Each parish can extend an invitation at the festival for a next step, which can range from volunteering with a social concerns ministry activity to attending a potluck dinner. In past years, parishes have reported new parishioners joining their community as a result of the Christmas Carol Festival."
For the full Monitor article, including a photo gallery and video, go to "Reconnecting with Christmas: Christmas Carol Festivals put Catholics in touch with faith, meaning of season" at https://www.trentonmonitor.com/main.asp?SectionID=5&SubSectionID=23&ArticleID=1836.
To find out more about "Christmas Carol Festival" visit www.christmascarolfestival.com.

John Boucher serves as the Director of Evangelization and Parish Development for the Diocese of Trenton.