The Gospel in a Secular World, Part 5
by Fr. Frank DeSiano, CSP

Read Part 1 / Read Part 2 / Read Part 3 / Read Part 4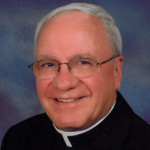 I want to continue reflecting on secularity because I think it is the central, singular issue that evangelists are dealing with—a huge shift in the way the world understands itself in the past twenty or so years. The shift is this: numerous people today think they can imagine and explain their whole existence without reference to God or the transcendent.
This means, of course, that as an official Church we are no longer talking to a captive audience, people who feel they have nowhere else to go. Rather, we are speaking (1) to a smaller audience of regular church attendees; and (2) to a larger number (over half) of Catholics who rarely or never go to Church; and (3) to a general populace that feels it has lots of options to Church or even God.
As a result of this, the Church, and we evangelizers, need to pay attention to the various forms people are using to search out transcendence today, whatever those might be. Charles Taylor, whose tome entitled A Secular Age we have been referencing, lays some of these out:
Now if we don't accept the view that the human aspiration to religion will flag, and I do not, then where will the access lie to practice of and deeper engagement with religion? The answer is in the various forms of spiritual practice to which each is drawn in his/her own spiritual life. These may involve meditation, or some charitable work, or a study group, or a pilgrimage, or some special form of prayer, or a host of such things.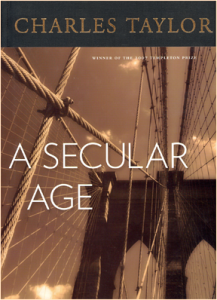 Taylor points to areas that may be difficult for us "people always in church" to see because we assume that everyone assumes what we assume. We assume that the cultural forms that we have used, and gotten used to, are the cultural forms that others will use in their own search for transcendence. Just these assumptions need to be challenged because they are under, and have been under, massive stress. People take religion today primarily in personal/individual terms, not in cultural/national terms.
As a Church we have to finesse the divide between "authority" and "personal experience." People may not be drawn to church community until they have done some extensive personal exploration. We may have a hard time with the patience needed for this personal exploration. We may be tempted to keep talking "institution," "form," and "authority," thinking this is all that is needed, while people are actually operating in a very different mode.
More than ever, though, we need to concentrate on method, and resist the temptation that the solution only involves the "content" of faith.