Why Do They Reconnect?
Tony Krisak, ed.

Fr. Tony Krisak of Paulist Evangelization Ministries spoke with a number of formerly inactive Catholics to learn why they re-connected. What drew then to reconnect or return? Were they invited in some way? Their stories (paraphrased) send us a message of what we can do to actively invite inactive Catholics to reconnect with the Catholic faith.
Edward from Ohio
I had been away from the Church for between five and six years when I started to think about coming back. I checked out numerous churches and nothing seemed to appeal. When I went to St. Helen's , I thought it would be just like the others, but an appealing bulletin announcement struck me. I can't recall if I just showed up for the group sessions of Awakening Faith, or if someone invited me. But I realized that I needed to be re-educated or re-oriented in my faith, and that is what happened.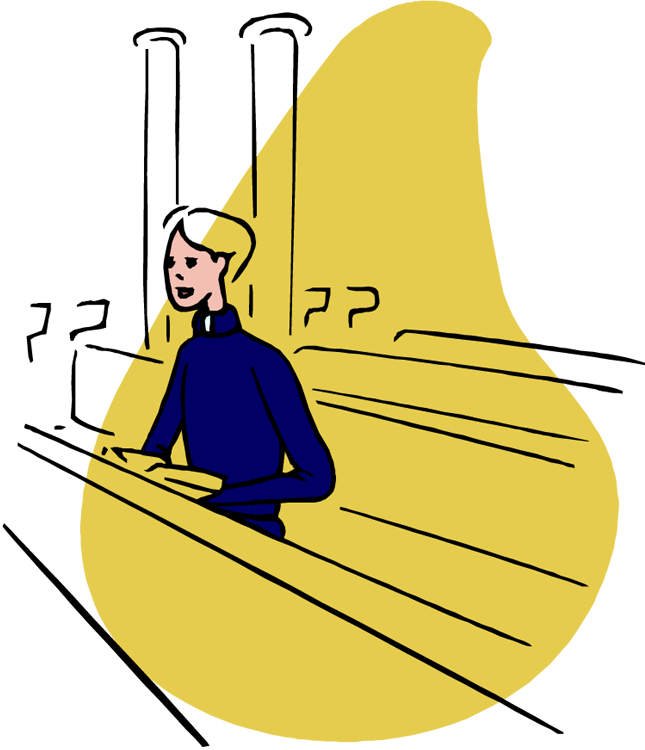 Pat from Arizona
I had been away from the church for about thirty years, but in a time of illness I called the church to ask about the Sacrament of Anointing. They were very receptive. Shortly afterwards, a bulletin announcement as well as a banner about Landings International attracted me. The welcoming and friendly spirit of the group helped me to think about my relationship. In spite of recent back surgery I remain active in the parish, serving as both a sacristan and Eucharistic Minister.
Rose from California
I had not left the church, but I wasn't going every Sunday. As a single parent, I found the weekends were the time to do a lot of the family and household chores that could not be done during the week. Going to Mass was hardly a priority. One Sunday I saw a bulletin announcement talking about exploring faith more deeply on an adult level. I had been like many others who approached my faith on the basis of things I had learned in grade school, and the possibility of developing an adult faith was attractive. I think that bulletin announcement should have been run more frequently. Through the Awakening Faith groups I also started to have a connection with the commu
nity, and it became more important that following the mechanical regulations about church attendance. Now I still do my chores on weekends, but the first priority is Sunday Mass with the community. The re-connection showed me the importance of having a relationship with God. Sometimes I still get stuck on the "rules" part of church, but the growth in faith takes precedence.
Melanie from Virginia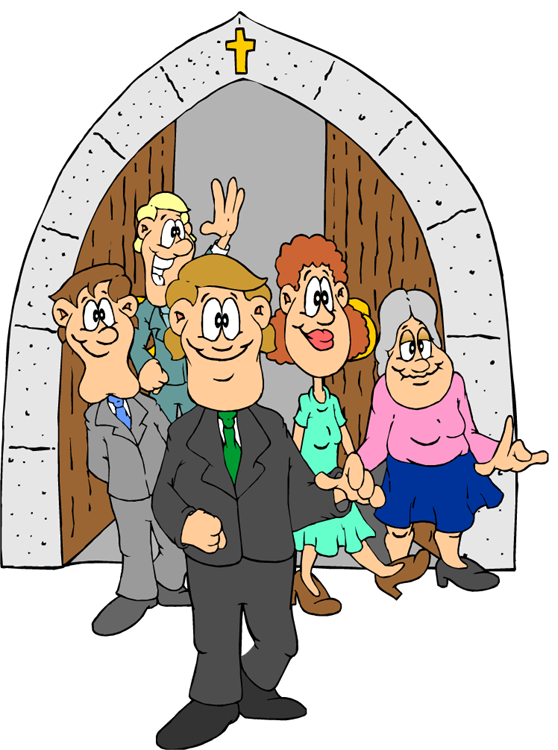 I had been away from the church for about 34 years, and the process of "returning" took a while. A dramatic life event at age 15 led me to the church, but it was closed and I did not feel brave enough to ring the doorbell. In the years after I made some half-hearted attempt. When my mother died, the parish was so receptive that I thought I would give it a try, but it just did not feel right, especially since no one paid attention to me or talked to me.
Years later on an Easter Sunday, I tried again but the pastor scolded those like me who had shown up but who were not regular contributors to the parish. I tried to more churches, but, even when I went with a friend, no one spoke to me or welcomed me. Interaction with other women, some of them Catholics, is what finally drew me back in 2005. Once I learned that God wanted me as broken as I was, I moved back. There were things I just did not understand, but I realized that with an adult faith, we grow in both faith and understanding. The friendly and warm parish atmosphere now keeps me in touch with God and with the Church.
Dolores from California
I was not physically separated from the church because I was attending Mass, but I would say that I was spiritually disconnected. Two things helped me to make that spiritual connection. The first was a pastor, who in his homilies spoke from the heart. In particular he spoke of what a treasure the Sacrament of Reconciliation is. He said that if we had never made a good adult confession, we would not know what a gift it was. He opened my eyes to seeing that at the heart of faith is being in a growing relationship with God. I realized I had been thinking of confession from a child's point of view, as if I were keeping a score card of broken commandments.
Secondly, I had always had faith, but just did not see it as important. A bulletin announcement served to invite me to explore my faith from an adult perspective, and I joined the Awakening Faith group. I would never have done that, however, if earlier in the year someone had not invited me to join a bible group. A women whom I knew only by sight turned to me (a stranger) and invited me to join her weekly bible study group. Without thinking I said "yes." That invitation led me and the people were just so wonderful. They believed and lived their faith but they were not fanatics. I loved being around people that talked about faith. If it had not been a personal invitation then, I probably would not have joined Awakening Faith.
Editor's Note
What do these stories tell you about inviting inactive Catholics to re-connect? What kind of initiatives do you and your parish need to take so that others will take that step? What do people see and hear when they come to the parish?