Moving From Evangelizing To Immanuelizing
by Frank Mercadante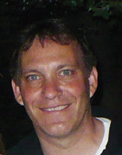 After years of speaking, writing, and personally practicing evangelization, I am moving on. I've come to the conclusion that evangelization doesn't work any longer in a postmodern age. I have officially retired from evangelization.
But, I've found a second career. It's in "immanuelization". In reality, it's evangelization (just in case you were beginning to write a nasty response and declare me a heretic). Immanuelization is a form of evangelization that speaks to the postmodern age.
The name Immanuel means "God with us". The prophet Isaiah prophesied the birth of Jesus when he announced "the virgin will be with child and give birth to a son, and will call him Immanuel" (Isaiah 7:14). In order to reach us, Jesus became God's real presence on the earth.
Similarly, if we hope to reach the present postmodern generation, we, the church, must "immanuelize" by being God's presence to our world. The concept isn't revolutionary. The Apostle Paul described the church as the "body of Christ." He wasn't speaking as a modern—that the truth was in the words and disembodied from daily reality. He didn't mean it as theoretical or positional. In an age when the dominant form of communication was oral, the message and the messenger were the same. In other words, after Jesus ascended back into heaven, we were called to be Jesus' presence in the world.
Immauelization means that as individuals and as parish communities, we've got to start looking a lot more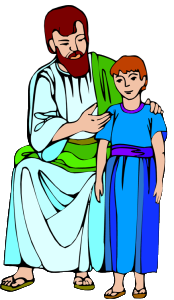 like Jesus. Propositional or universal statements of truth do not persuade post-moderns. The title "body of Christ" or "the one, holy, catholic church' means nothing if their lived experience of us says something very different. We can't just talk about God's love—we've got to be God's love. We have to trade in our tendencies towards blasting out disembodied truths to incarnating the presence and message of Jesus. It's not about being perfect; it's about being real.
The effectiveness of the early church was rooted the fact that they incarnated the message of Jesus so well and in such a real way that people clearly understood it as truth. It wasn't easy or cheap truth. It was hard and demanding, and as challenge often does—it stirred many young hearts toward the church.
Our most persuasive apologetic will not be based on rational arguments and convincing proofs. It will be how we live and act as a faith community. In a postmodern age, people hunger for belonging and thirst for truth that is practical and works in real life. People are not looking for a clever mission statement as much as an experience of belonging in a parish culture that embodies the presence, message and mission of Jesus.
Immauelization means we speak with our presence. It means that we live up to our billing. Jesus said the world would know us by of our compelling lives of love. (John 13:35). It means taking on the character of Christ by exemplifying the fruits of the Spirit in all our dealings with others (Galatians 5:22,23). In other words, our presence is love, joy, peace, patience, kindness, goodness, faithfulness, gentleness and self-control.
The call to immanuelization is a call to being. It begins with the immanuelizer, but expresses itself best through the life of the faith community. It's the call to be real communities of disciples. It's the call to truly be the Body of Christ.
Frank Mercadante is the founder and executive director of Cultivation Ministries.  He is the author of Growing Teen Disciples, and serves as an instructor with the Paulist Evangelization Training Institute.