The Gospel in A Secular World, Part 4
by Frank DeSiano, CSP
Read Part 1
Read Part 2
Read Part 3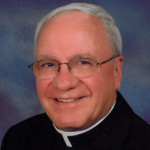 Charles Taylor, in his book
A Secular Age,
identifies yet another aspect behind the emergence of a fairly widespread secular culture—the whole notion of "reform." He contrasts this with human and Christian society which, in the Middle Ages, had a fairly widespread tolerance for actual behavior while still upholding strong moral ideals. He often recalls the tradition of "Carnival," in which whole societies permitted behavior that deviated from the every-day, as a way to reconcile deeply conflicting tendencies in human nature.
The reform that began in the late Middle Ages got its full marching orders from attempts to structure society on the basis of biblical ideals. The result was a strong attempt to regularize the lives of everyone according to a common standard, and to develop the social infrastructure to assure conformity with that common standard.
What did this eventually evolve into? Designing techniques to extend control beyond the mechanical world influenced the attempted extension of control into the world of human interaction. We see this dimension of modern life in our campaigns to eliminate smoking, lower fat in French fries, and keeping sugared drinks from children. It's uglier side was, of course, communism and fascism, both massive movements that tore the twentieth century apart, both direct descendants of reform movements.
This provides sobering reflection for modern Catholics who have made "reform" the drum

beat of our church life for almost a century. Who gets included with this approach? Who gets excluded? Do we elevate the standards of Catholic life so high that we drive from us any who cannot (at least at the present moment) live up to them? Does the "better" not only undermine the "good," but also drive out the "not good enough"?
Perhaps Jesus' comfort with sinners is a lesson more important for us today than ever—a reformer whose impulses begin with acceptance and mercy.