Not for Seekers Only
Why Not Consider Becoming a Catholic? by Frank DeSiano, CSP
Reviewed by Janet Schaeffler, OP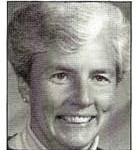 from Catechetical Leader, November/December, 2010, Volume 21, Number 6
© 2010 National Conference for Catechetical Leadership
125 Michigan Ave., NE  Washington, DC 20017
Used with permission.  All rights reserved.
Father Frank DeSiano, the director of the Paulist's evangelization center (PNCEA) in Washington, DC, has given us this fascinating and helpful book. He makes it clear from the outset that reaching out to others cannot undermine ecumenical and inter-faith dialogue: "That the Holy Spirit has begun to draw Christian churches and communions together, under their respective deeper listening to the Word of God, stands as one of the great, optimistic signs of the past century."
The book is written, he says, for "the seeker, those people who think they have no faith, or who have no consistent expression of faith, yet who desire something richer, truer and deeper than what their present life experiences give them." This is where, I think, it is mismarketed. Definitely, it achieves that purpose extremely well; but to leave it at that would not be reaping the rich benefits that it contains, would be depriving the Catholic community of the treasure that this is!
This brief but packed-full book can be placed, invited into, encouraged, suggested, plopped into the hands of many people, not just today's seekers: those already in the RCIA, Catholics with many questions, young adults who are wondering and those who are sure, small faith sharing communities, catechists for all ages (as review/support to their catechist formation), all lay leadership in the parish … and the list could go on and on. For each and every of these groups (or for individuals), suggested questions for reflection and discussion for each chapter help to make this book extremely user-friendly.
What's fascinating about this book is that Fr. DeSiano begins by emphasizing the Catholic Church's respect for human intelligence and the human quest for happiness, rather than beginning with church teachings (as we so often do). After a thorough reflection on human intelligence and happiness, he invites: "Consider the Catholic Church because of the way it takes seriously our minds and hearts. The Catholic Church not only affirms, at their deepest level, the reality of mind and heart; even more, it helps place the limitations of mind and foibles of heart into the setting of God's grace."
As he then begins to consider what the Catholic Church does offer, Fr. DeSiano doesn't look at-of course, can't look at-everything about and within the Catholic faith. Rather, he has chosen many of the core issues: Jesus, community, salvation, the vision of the Kingdom of God in the New Testament, worship, Scripture, morality, inclusivity. Perhaps these are the ones we don't spend enough time on, the ones we don't "preach [witness] from the rooftops" with our lives.
The chapter on salvation, reflecting on the Catholic under¬standing of salvation, is valuable and probably will be enlightening to many people, again seekers and Catholics alike. It's very needed, especially in this era of the popular Left Behind novels and movies depicting people being raptured up to heaven, with the poor unchosen (the sinners and the lukewarm) being "left behind."
Another chapter, which should be a must-read for all catechists, all lay leadership, perhaps all Catholics-in-the-pew, is Word and Worship: fourteen short pages, but filled with such a synopsis of what we believe and appreciate about Eucharist and Scripture. Here is another place where each sentence, each paragraph could be discussed for hours at a time: "We don't interpret the Bible so much as the Bible interprets us…and helps us understand our unfolding lives; we never grasp its full meaning at any point in our lives. It interprets our individual lives, and it also interprets our collective lives as Church and as wider society."
In working with these themes, these core issues, DeSiano's approach is intimately Catholic: both/and. A quick perusal of the chapter headings illustrates his explorations in this Catholic way: Mind and Heart; Body and Soul; Right and Wrong; Word and Worship; Choice and Decision; Need Salvation-Can't Do It on Our Own; Jesus and Community. This both/and approach, which is intrinsically Catholic, also appeals to today's seekers. That is one of the ways they approach life: seeing everything from both sides, from both options, from all possibilities. Often, though, today's seekers are unaware how Catholic the both/and approach is.
One of the reasons why this book is appealing for so many different groups of people, as well as conducive to small-group sharing, is that in so many places every sentence jumps out, evoking deep reflection and conversation. Consider these: "If we want a remote God who, having given laws, waits to see if those laws have been kept, then we do not want to be Christians. If we want a God who stays preserved from the messiness of human experience, then we do not want Christianity. If we want a transcendent God who does not communicate God's being to us, then we will have to choose something other than Christianity. If we do not want a God at all, but some inner states of consciousness and some paths for human growth, then we do not want to be Christian. Christianity offers us a clear choice; Catholicism makes that choice vivid and accessible."
It is probably human nature that in a short book like this, most people will find something they wish the author had mentioned and didn't. Here is one of mine: the book did an excellent overview of highlighting the church's contribution in charitable works and institutions which have responded to needs. But there really was not a mention of our body of Catholic social teaching from the last 120 years, which has challenged the church and society to live and act prophetically for the common good. Coupled with charitable works, too, is justice/advocacy, the need not just to relieve the need with charity, but to seek out causes of that need and to advocate for change in any unjust structures.
A second theme, which was present for the discerning reader, but in today's world, especially for today's seeker, might have been explicitly developed and celebrated, is the Vatican II theology of the universal call to holiness and the role of the laity. Many people today still need to be encouraged, empowered in their baptismal dignity as the People of God.
Janet Schaeffler, OP, was the recipient of this year's NCCL Distinguished Service Award in Catechetics. A widely–published author in the field of catechetical andparish ministry, Schaeffler has spent many years in parish and diocesan catechetical ministry (most recently as director of adult faith formation for the Archdiocese of Detroit).