Almost every parish in the United States has new individuals or families moving into its geographical boundaries each month. This is due to the fact that nearly 1 in 5 Americans moves each year. The eight questions and answers below help parish leaders consider their great opportunity to connect with new movers and invite them to grow in Christ through participation in the parish.
1. What is the pastoral situation of new movers?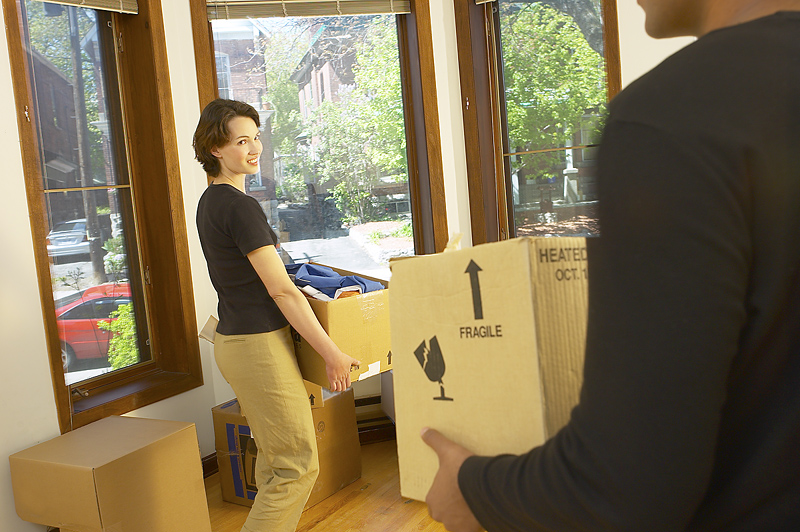 It varies with each person, but we know the patterns. Some new movers are active Catholics who are looking for a parish to join. Others are lukewarm about their Catholic faith and may or may not be seeking a parish. Some new movers are inactive or alienated Catholics. Others are unchurched individuals who may be open to, or actively seeking, to learn more about the Catholic faith. Still others are active in other Christian denominations or religious traditions.
2. Why would a parish want to contact new movers?
Contacting new movers is one way in which the parish community participates in the Church's evangelizing mission. This ministry will benefit the new movers as well as the parish.
The field is huge. For over 25 years, polling organizations like Gallup have asked Americans about their reasons for not attending church. In survey after survey, one of the major factors that cause people to stop attending is the simple fact of moving into a new community. It's natural when you think about it: people feel they miss their old church and perhaps will not find anything comparable in their new situation. The pressures of modern American life start to choke out the good intentions people have of "finding a new church" after they have moved. A parish can take the initiative and change this situation for some new movers. By sending a welcoming message and using an inviting voice, a parish can help lower the number of people who drift from the Church. When you think of the millions of families who move each year, you know the field is huge. Working in this field can produce great fruit for the Lord.
People need your help. Letting new movers know they are welcome and can find a home in your parish means you are doing them a great favor in a time of transition. With all the hassle of unpacking boxes, figuring out where furniture goes, finding schools and other moving hassles, imagine the impact of a message from a local parish, welcoming them and inviting them to experience a new community! Moving produces turmoil, for good or for ill. How many people will start becoming active in a church because their new home gives them a sense of "starting over"? How many people will make contact with Christ because they learned of your parish services for them and their children?
Christ is served. One of the main responsibilities of pastors and parishes is to reach out to everyone within their parish boundary. The Church organizes itself into parishes precisely to cover every area, every block, and every household. In this way, Christ's desire that he be known and loved is accomplished through the outreach efforts of the parish. Inviting new movers into the parish is a powerful form of outreach in the name of Christ.
The parish benefits. Every parishioner who becomes active in a parish brings two invaluable resources: the ability to minister to others by becoming active, and the capacity to contribute to the parish financially. Every parishioner who enrolls is potentially another very active member whose involvement builds up the Body of Christ. Every penny a parish spends reaching out can potentially be returned in dollars that new parishioners give to support their new church home.
3. How often should a parish contact those moving into its geographical boundaries?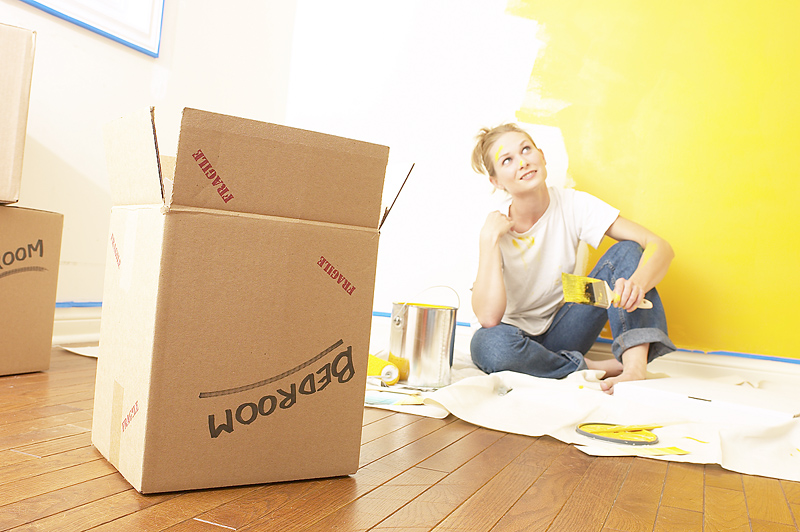 A monthly mailing to new movers will produce the best results because you can connect with them soon after they move into your neighborhood. Whether your parish contacts them or not, other churches and groups will be welcoming them to be sure.
4. What does a parish send in its new mover mailing?
The question of what to send is directly related to the goal or expected outcome of the mailing. The phrase, "You only have one chance to make a first impression" applies especially to new mover mailings.
Send a letter and enclosures via first-class mail. This option includes a cover letter from the pastor along with a brochure designed especially for new parishioners, a parish bulletin, and/or any other information that will attract the attention of new movers. Be sure to include your website address.You also may include a response device so that the new mover can easily reply to the letter. This return card can have boxes to check with items such as, "I would like a call from a parish representative," and "I would like a visit from a parish representative." A modified version of this would be to have a similar response mechanism set up on your website.
Send a postcard. As an alternative, a parish can create an attractive postcard and send it to the new movers. The postcard contains a short message from the pastor and invites the new movers to visit the parish website. Including a response mechanism on your website will make the communication process easy.
5. What about ecumenical sensitivity?
Being ecumenically sensitive is part of being Catholic. The new mover mailing will go to people of diverse faith and religious traditions as well as to those who are not active in any church, synagogue, or other places of worship. Be sure to include in your mailing a phrase like, "If you are already involved in a church, synagogue, or other places of worship, we rejoice with you. There is no need to reply." You may also include in your mailing a listing of the other churches and places of worship within the geographical boundaries of your parish. Being ecumenically sensitive will create good will among area pastors and churches. They will respect you for your efforts to connect with Catholics who have moved as well as with inactive Catholics and those with no church family.
6. How does a parish welcome new movers once they respond to your letter or postcard?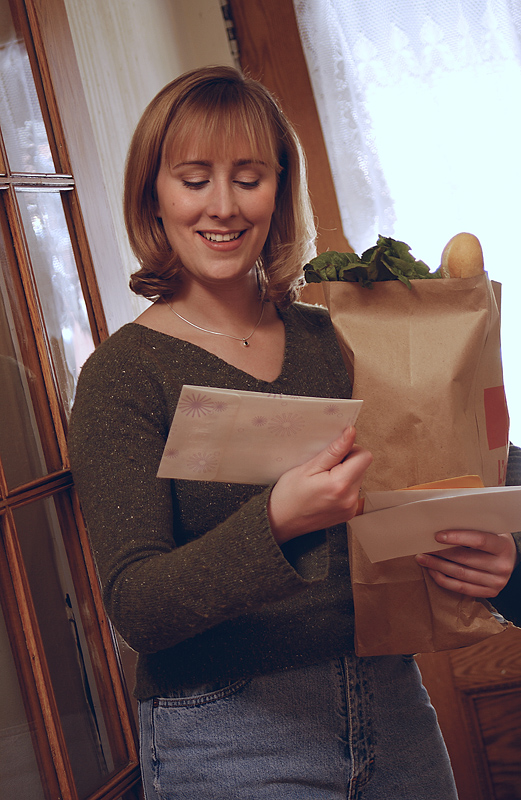 This question is important because, once the new movers respond, you will want to reach them in a timely way.
The pastor, staff person, or a volunteer may call the newcomers, thank them for responding, and tell them about the times for the parish newcomer orientation.
The pastor, staff person, or a volunteer may visit the newcomer's home, provide a complete parish information packet and a small gift, and share more about the parish.
7. Is it helpful to track the number of responses to the parish new mover mailings?
Yes, to the degree possible. The parish will never know exactly how people respond to a new mover mailing. Some will send back your response device. Some will never reply, but will visit the parish and become active members. These might be trackable through a question on the parish registration form. Others may be inspired by the mailing and find another Catholic Church. Be sure to keep a record of those who respond and basic information about their pastoral situation so you can follow-up.
8. How does a parish contact the new movers?
Prepare your own mailing list. One method is for the parish to work with realtors and compile its own list of new home owners and those who are newly renting within the geographical boundaries of the parish.
Purchase a mailing list. Another method is to purchase a new movers list. This is the easiest and most comprehensive approach. I invite you to learn more about the PEM New Movers Mailing List Program through which you can get the names and addresses of those who have moved into the parish geographical boundaries by clicking here.
A Closing Thought
However you contact new movers, it is important to be genuine in your expression of welcome and gracious in meeting the needs of those who respond. If you are, these words will be addressed to you one day: "Come, you who are blessed by my Father. Inherit the kingdom prepared for you from the foundation of the world. For I was hungry and you gave me food, I was thirsty and you gave me drink, a stranger and you welcomed me,…" (Mt 25:34-35).
By Rev. Kenneth Boyack, CSP – Vice President of Paulist Evangelization Ministries.